November 13, 2021
Let's Talk Turkey: Thanksgiving in KOP
By Lauren Sliva, Events Manager, King of Prussia District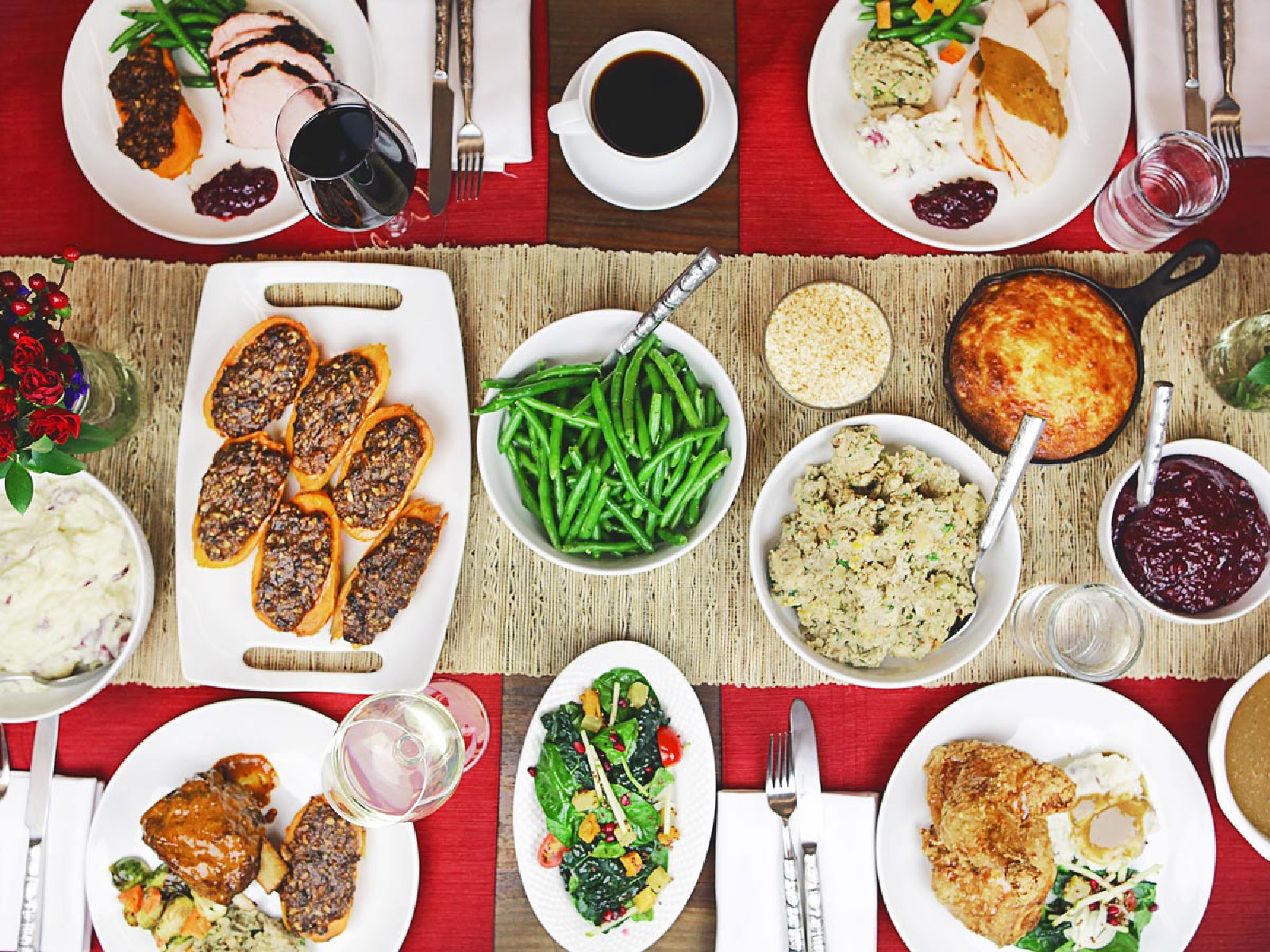 Thanksgiving is right around the corner, and for those who aren't in the mood to cook this year or simlply want to have a Plan B for when Uncle Jerry chars the turkey beyond repair, King of Prussia restaurants have your back. From entire meals to some supplementary sides, Thanksgiving can be stress-free and easy when you let KOP's culinary experts do what they do best. Not to mention, you'll have less to clean and more time for friends and family, which we can all be thankful for. Sorry, Uncle Jerry.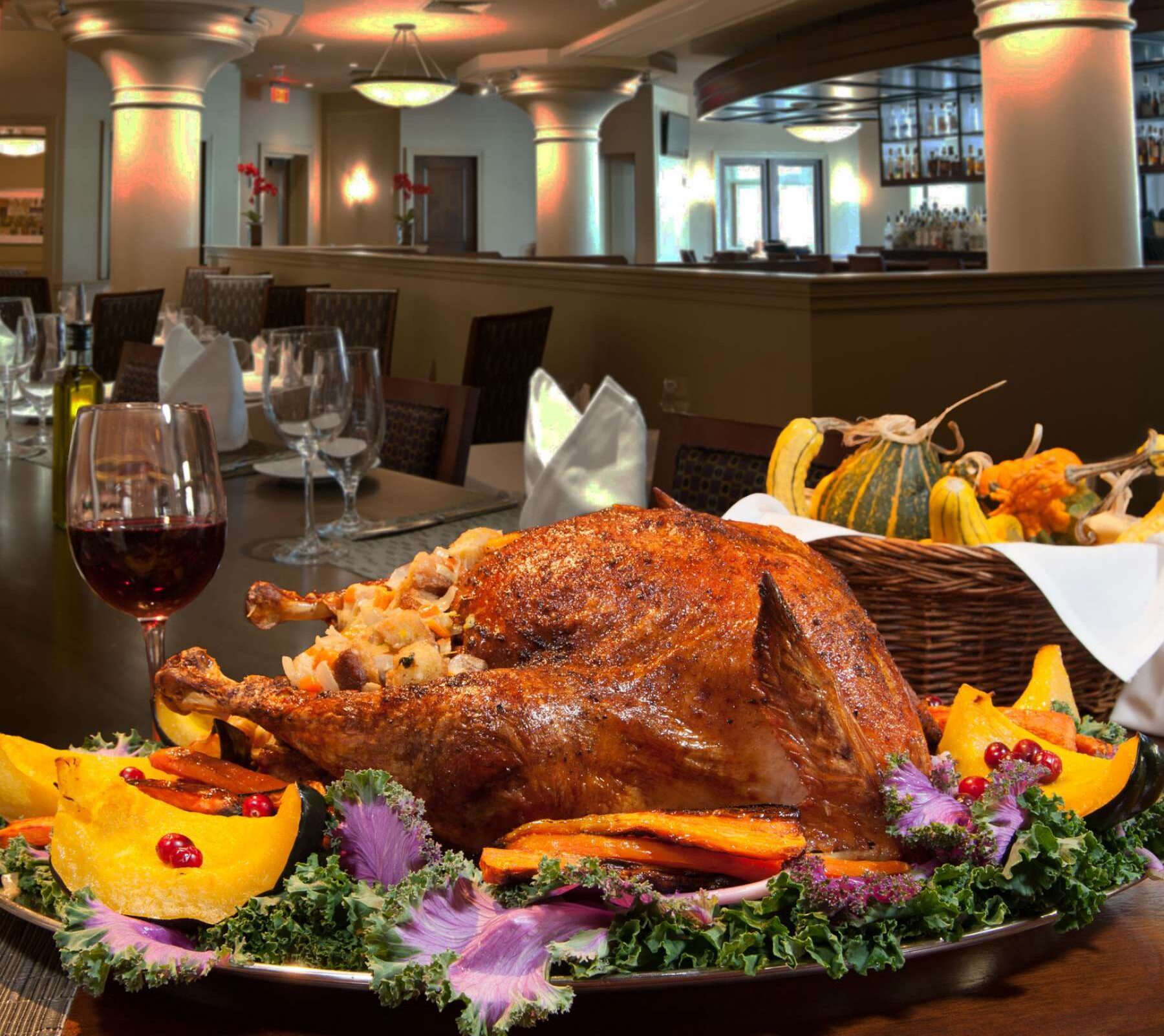 Davio's Northern Italian Steakhouse
Dine with Davio's in Town Center for a special Thanksgiving dinner. Davio's is serving an oven roasted free-range organic turkey with all the traditional sides that you won't want to miss. Open from 11 AM – 8 PM, adult plates are $75, children under 12 are $23 and special holiday desserts are $15.
But wait there's more! Thanksgiving isn't Thanksgiving without the leftovers! Take a turkey sandwich to go for $13. Reserve your plate…
Eddie V's Prime Seafood
Eddie V's is bringing you Thanksgiving traditions with a twist! Dine in at Eddie V's this Thanksgiving for all your turkey dinner favorites, served with an extra helping of that Eddie V's glamour. Thanksgiving dinner is available from 11 AM – 9 PM at $43 per adult and $15 per child. For those looking to buck tradition, Eddie V's full menu will also be available. Make Your reservation today…
Founding Farmers
Founding Farmers has your holiday weekend covered, including Thanksgiving dinner, brunch, a leftover kit, football snacks and more! Gather around their table for the big meal, or enjoy their scratch-made meals in the comfort of your own home. Order before Friday, November 19 at 12 PM or while supplies last. Don't miss out, pre-order…
Maggiano's Little Italy
Join the Maggiano's family for a Thanksgiving to remember. Dine in or carry out their three course Thanksgiving dinner. Different carry-out bundles are available to serve 4-5 people for $169.99 or $179.99. They've even got your pie and your wine covered! Pre-order online here after November 16 or call to order…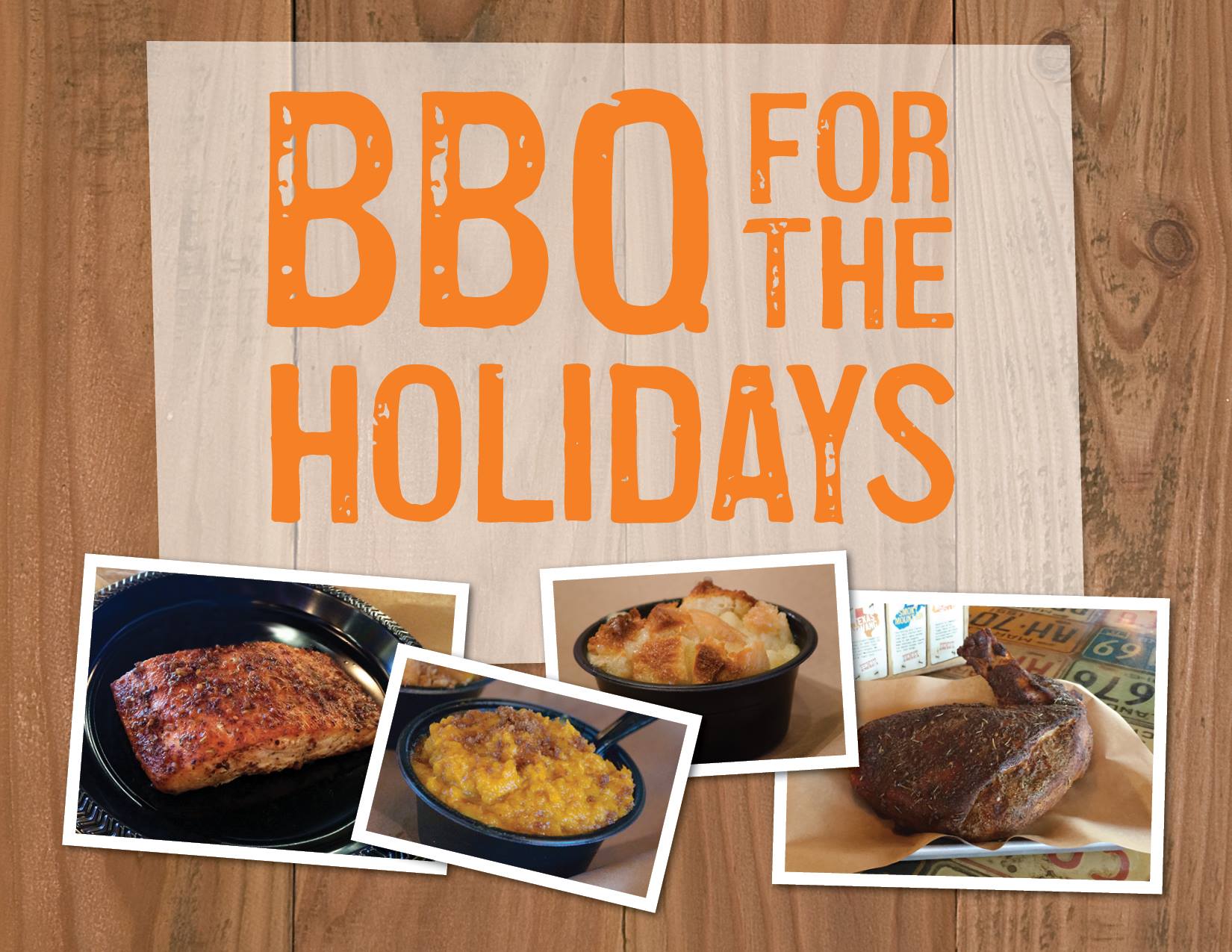 Mission BBQ
Mission BBQ is doing what they do best this Thanksgiving – Serving up a smoked turkey with your choice of handcrafted sides. All you have to do is decide how many you are inviting and fill out your reservation form before Saturday, November 20. Pre-order…
Morgan's Brooklyn Barbecue
Get your barbecue fill with Morgan's on Thanksgiving day. Place your order by 4 PM on Monday, November 22 to get your Thanksgiving package that serves 10-12 people for $275. Pie options available. Better yet – Plan a trip to Morgan's and leave it to the experts! They will be open from 12 PM – 7 PM on Thanksgiving. Pre-order or call to order…
Morton's The Steakhouse
Gather your loved ones and head over to Morton's for one grand Thanksgiving dinner, with a wine pairing option starting at $59 per person or order a 4-person family style dinner to go for $179. Pre-order or reserve your table here…
Revolution Chop House
You can bet Thanksgiving will be like no other at Revolution Chop House at Valley Forge Casino Resort. Dine-in and have some fun with their roasted turkey dinner, including The Gobble sandwich to go for $35. Add their butternut squash bisque for $9 or pumpkin pie tart for $9. Open from 2 – 7 PM, reserve your table here…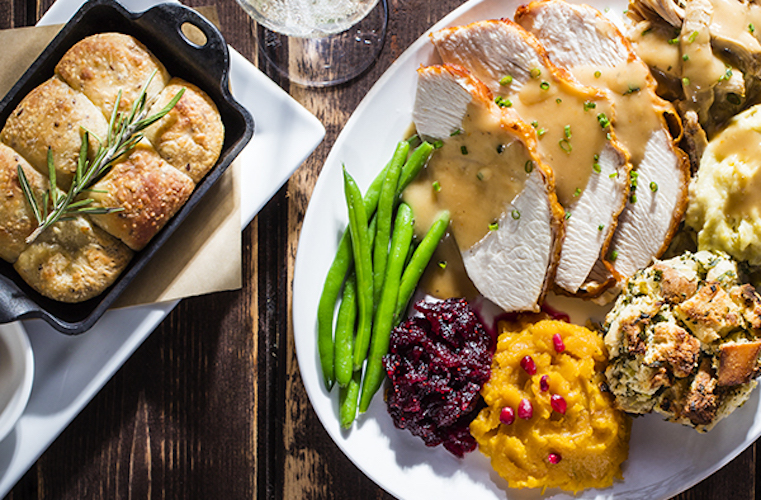 Seasons 52
Relax this year and let Seasons 52 do the work. Want to dine in? Seasons has an enviable Thanksgiving spread with all the classics for $32.95 for adults and $16 for children.
Don't want to leave the house on Thanksgiving? Choose a Seasons' Thanksgiving Green Box to go. Same menu, same great taste, all from the comfort of your own home. The Thanksgiving Green Box serves 4-6 people for $175. Last day to preorder is Monday, November 22, with pick up Wednesday, November 24. Pre-order…
Sullivan's Steakhouse
Treat yourself to Sullivan's prix fixe menu this Thanksgiving! Dine-in or take out, you decide! Want to have a feast to-go? Look no further than their three-course meal of deliciousness with serving options for 5 – 10 people. Pre-order before Monday, November 22 and let Sullivan's do the rest. Pre-order or reserve you table here…
The Capital Grille
The Capital Grille is here for their "We host" or "You host" options. Let Capital Grill host your Thanksgiving gathering with all your favorite dishes, for $43 per adult and $15 per child. Don't worry, they have pumpkin cheesecake waiting for you for $12. Already planning to host your own? Let Capital Grille help with all the sides, from stuffing to seeded rolls for $125 (serves 4). Pre-order here with pick up options available…