Transportation
Improving Access & Connections
King of Prussia District plans and implements strategies that enhance vehicular, pedestrian, bicycle and public transportation. With initiatives that allow for better highway access, promote efficient public transportation and create pedestrian and bicycle pathways, King of Prussia District is dedicated to making life flow a little easier in KOP.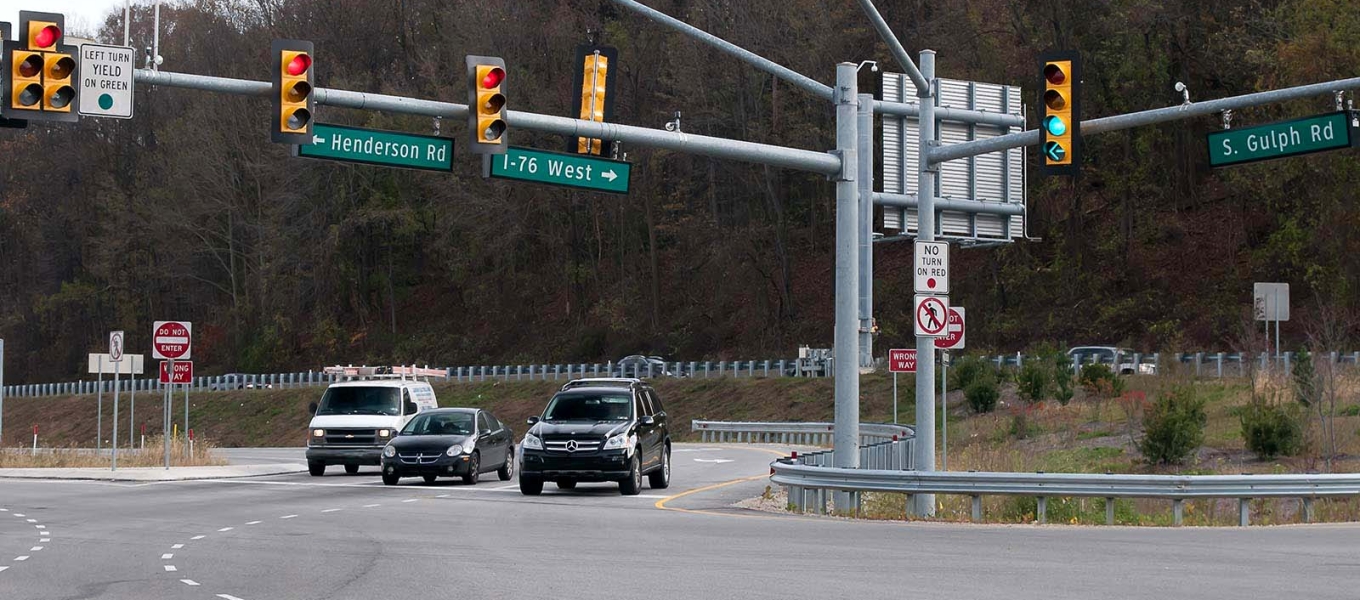 We lead the charge in effecting game-changing transportation solutions.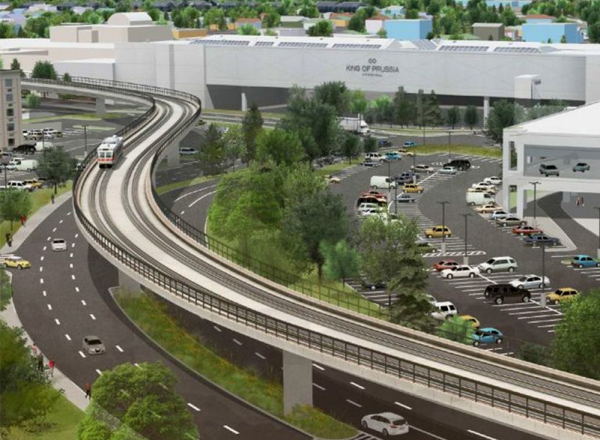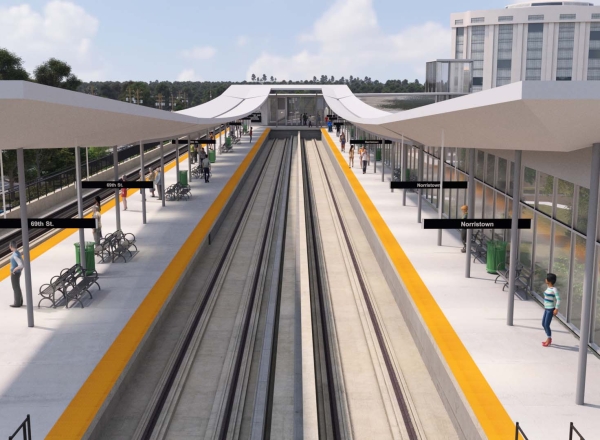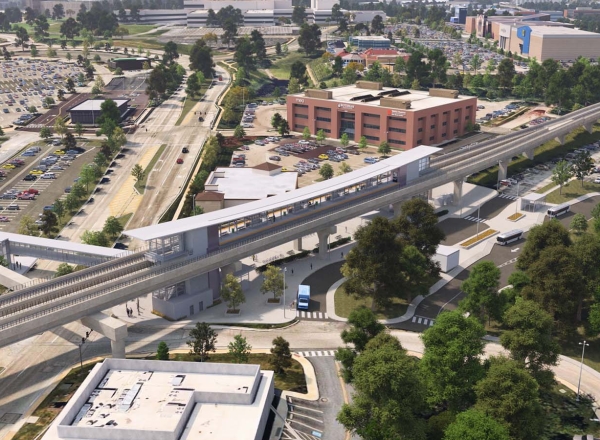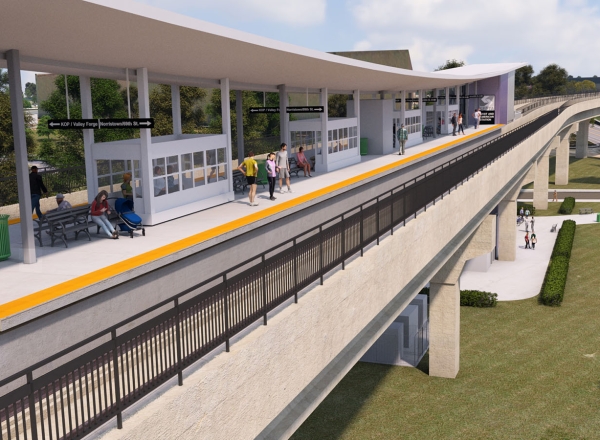 King of Prussia Rail
King of Prussia Rail is a proposed 4 mile extension of SEPTA's existing Norristown High Speed Line (NHSL) into the heart of King of Prussia's most populated employment centers. Once complete, this transformative project will connect the three largest commercial centers in the Philadelphia region – Center City, University City and King of Prussia. The project will serve as a catalyst for economic development and growth for the entire region.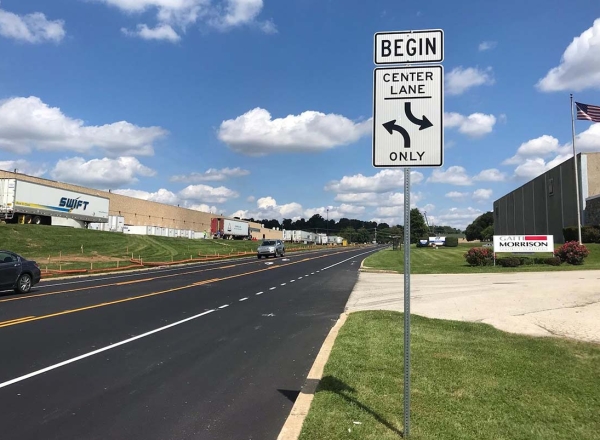 First Avenue Improvements
Major renovations are complete on First Avenue in Moore Park that increase vehicular safety from N. Gulph Road to Allendale Road. The Road Diet configuration incorporates a travel lane in each direction with safe, center turn lanes and bike lanes on each side. A pedestrian crossing was also built to create a more pedestrian friendly roadway.
Additionally, First Avenue Linear Park, now in its second phase of construction, offers a safe, multi-modal pathway for pedestrians.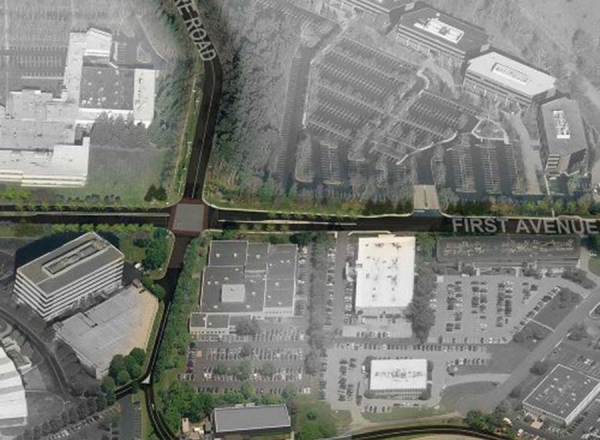 PA Turnpike Interchange Improvements
Long-term plans call for a new interchange at Henderson Road and Route 276, as well as significant improvements at the existing Valley Forge interchange. King of Prussia District is working with the Turnpike Commission, Montgomery County, Upper Merion Township and several stakeholders to advance this critical transportation improvement that will Improve access into the King of Prussia business park and provide direct access between Route 76 and the Turnpike.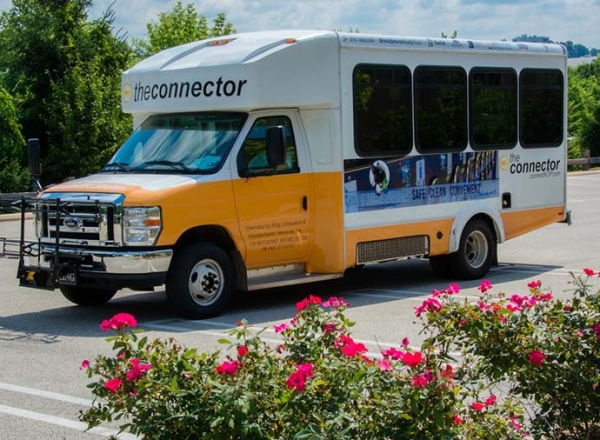 theconnector Commuter Shuttle
For 8 years, theconnector Commuter Shuttle provided the last-mile connection between Norristown Transportation Center and Wayne Regional Rail Sation and King of Prussia businesses. Operating in the morning and evening, the shuttle provided nearly 80,000 rides since its inception in June 2013.
In 2022, due to many companies still being a least partially remote since the pandemic, theconnector service was suspended indefinitely.