November 6, 2022
Gift to Valley Forge Park Alliance Will Help Restore Historic House
By Rachel Ammon, Director of Marketing & Communications, King of Prussia District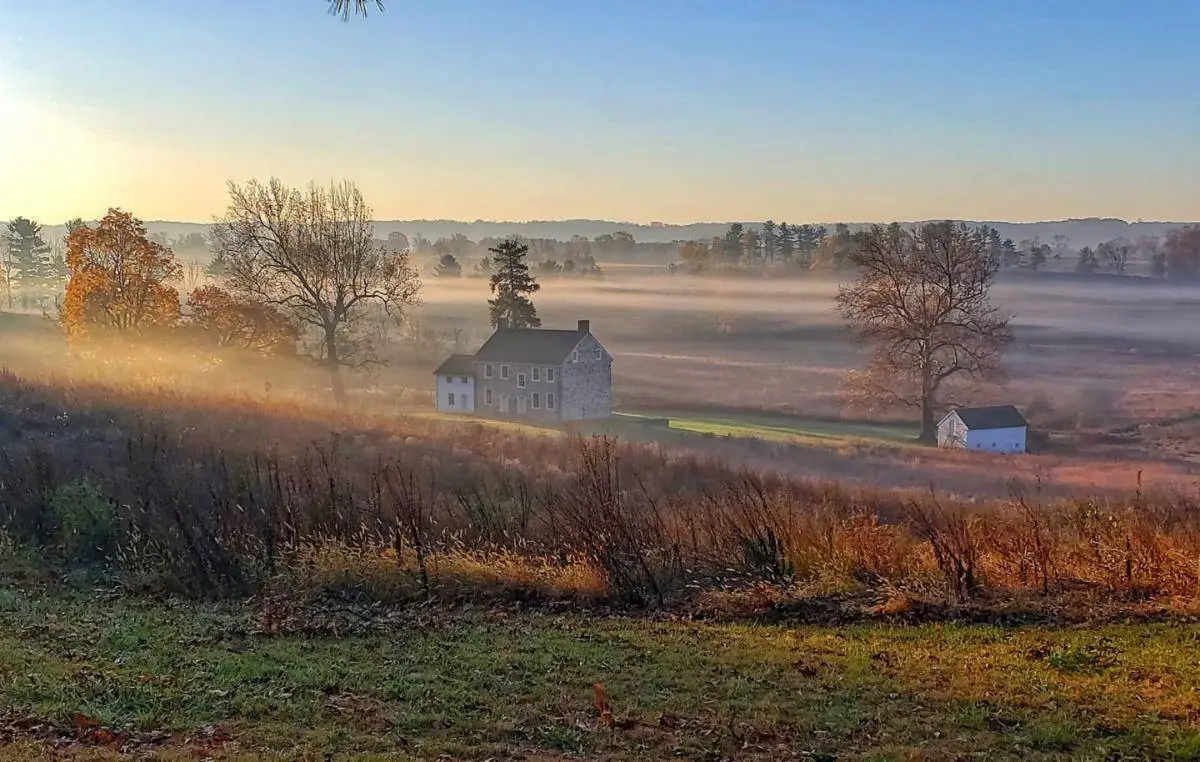 We are pleased to announce a donation of $75,000 to Valley Forge Park Alliance (VFPA) for their adaptive reuse of the Maurice Stephens House at Valley Forge National Historical Park.
The gift was made possible through our reserves generated from private shuttle service management.
The Maurice Stephens House is an 1816 farmhouse that sits on the site of what was General Huntingdon's headquarters in 1777 during the winter encampment of George Washington's Continental Army. The house overlooks the Grand Parade, where General Von Steuben trained the Continental Army.
In October 2022, the VFPA signed a lease agreement with Valley Forge National Historical Park to reactivate the house. If VFPA can raise $515,000 of its goal by December 1, the National Park Service will contribute an additional $280,000 toward the consruction costs, and the building's targeted opening of Fall 2023 will remain on track.
In total, the VFPA seeks to raise $980,000 to construct a cafe, accessible restrooms, outdoor seating, and other enhancements that will complement work by the National Park Service to preserve the house. The VFPA will also use the building for its office space, public meetings and a launch point for birdwatching and trail walks.
With 3,500 acres of monuments, meadows and woodlands, and over 35 miles of trails, Valley Forge National Historical Park has long been touted by King of Prussia District as a very important asset for the business and residential community alike. More than 2M people visit the park annually to experience its rich history and year-round beauty.
"We are fortunate to have this jewel right in our backyard and believe that the Maurice Stephens House will be a huge asset to the community once complete," said Eric Goldstein, President and CEO of King of Prussia District. "We hope that others are moved by our investment and join us in supporting this project."
"This gift from the King of Prussia District demonstrates that businesses surrounding the park understand the value of having a national park next door" said Molly Duffy, Executive Director of the VFPA. "The Alliance is grateful for this gift and the powerful citizen stewardship that it represents."
*Photo Courtesy of Judith A Grubb