July 7, 2022
Meet the Bees
By Chris Basler, Director, Capital Projects & Planning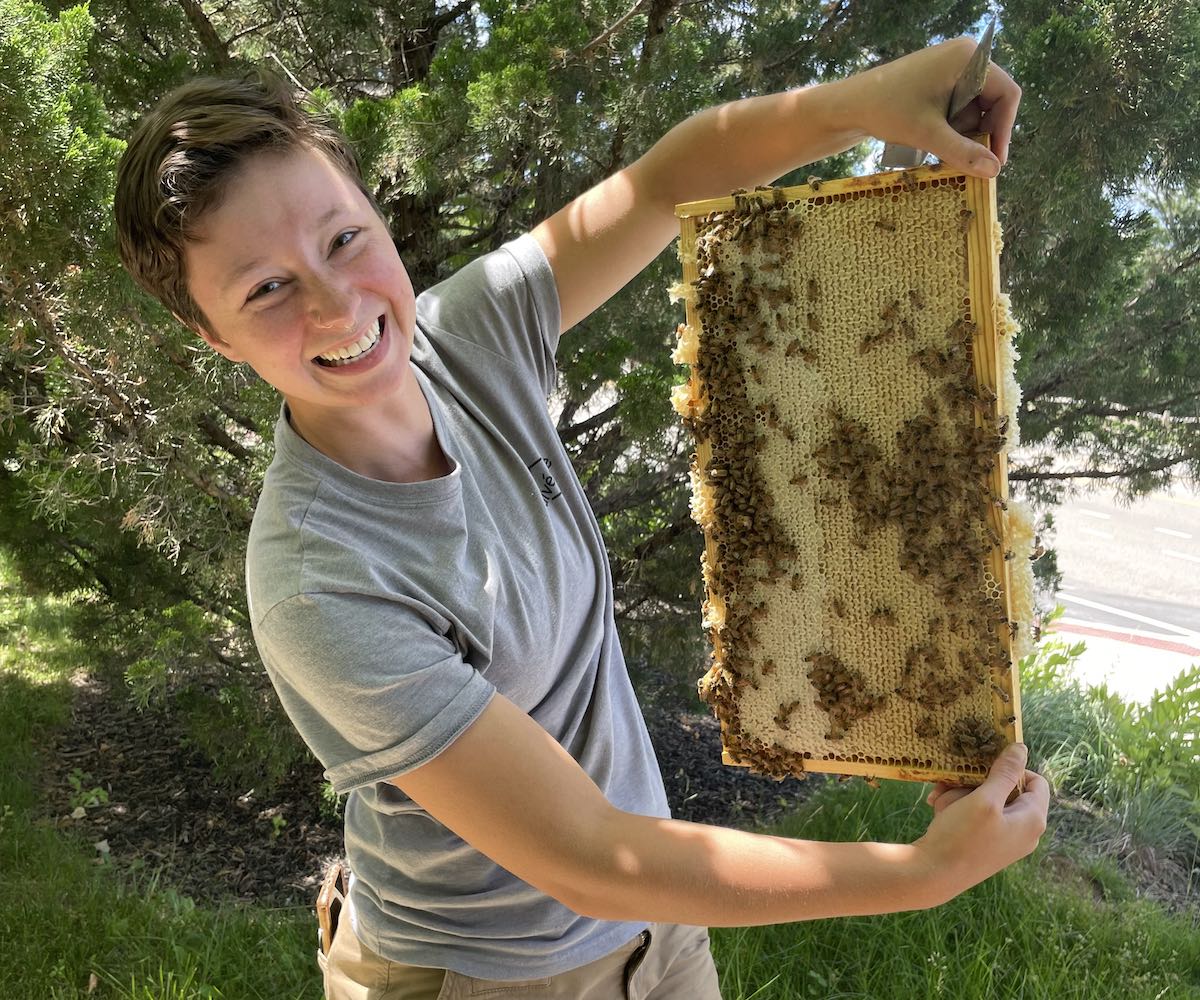 If you have walked the path past Radial and GeoBlue in Moore Park over the past few months, you probably noticed a large sign and beehive residing just on top of the grassy hill beside the trail. If you've walked by more than once, you may have noticed that the hive is getting bigger and bigger. In fact, the King of Prussia District Beehive has tripled in size since it was first installed by Alvéole in May!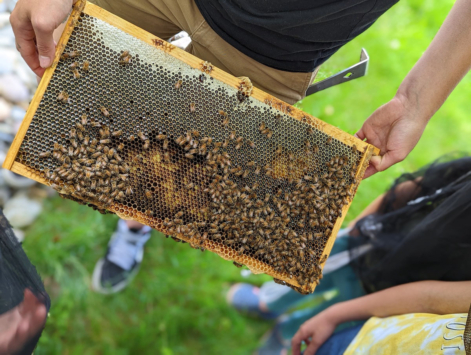 On June 2nd, our beekeepers Hayley and Moe hosted a workshop to introduce our bees to the public. Attendees were shown the different stages of bee development and taught about each bee's role in the hive. We also got to meet our Queen-the Queen of Prussia!
Hayley comes to the hive every 3 weeks to perform hive maintenance and inspect the frames to ensure our bees are thriving and productive. With healthy growth and production on track, there will be a great honey harvest this season!
The next scheduled visit with Hayley is Tuesday, July 19 at 2:15 PM.  While conducting regular maintenance and wellness check on the hive, members of the public are welcome to stop by to ask questions and learn how Alvéole's team prepares for the honey harvest.
King of Prussia District will host a second free workshop, From Hive to Honey Jar, in October. Be sure to check our MyHive page for updates and descriptions.