Experience a visionary neighborhood at the center of more than $1B in economic development, that is redefining the work-life experience in the Philadelphia region.
Formerly known as the King of Prussia business park, Moore Park is a progressive, thriving community where commercial, residential, retail, dining and industrial spaces work together to grow business, enhance lifestyle and seize opportunity.
Located in the heart of King of Prussia at the confluence of Routes 276, 76, 23 and 422, Moore Park is currently home to 20,000 employees, 63,000+ SF of corporate meeting and event space, five hotels, 561 units of luxury housing, the Valley Forge Casino Resort, 3.6M+ SF of commercial and industrial space, and a number of notable companies including GeoBlue, Radial, Arkema, CSL Behring, First Quality Enterprises and more. Moore Park is an economic powerhouse in the suburban Philadelphia region.
Linear Park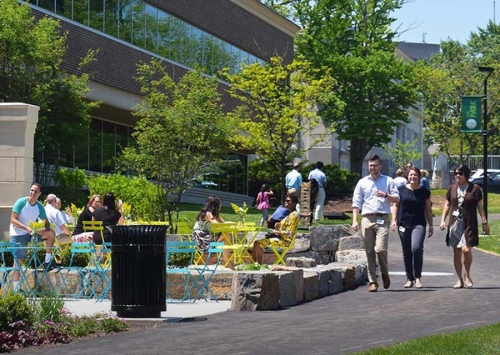 About First Avenue Linear Park
Big improvements are coming to First Avenue! Since 2020, a multi-use pathway is getting installed in Phases between N. Gulph Road and Allendale Road on either side of First Avenue.
Vibrant landscaping, accessible pathways and seating areas are some notable features. Solar-powered bus shelters, pedestrian lighting, and  new trash receptacles provide a clean and safe environment for visitors year round.
The Linear Park is developed and managed by King of Prussia District.  Phase One was constructed on 9 parcels with funding provided by PennDOT's Multimodal Transportation Fund and the US Department of Transportation's Transportation Infrastructure Investment Fund. Additional funding is provided by King of Prussia District and Montgomery County's MONTCO 2040 Implementation grant program.
Phase Two construction of the Linear Park Project will begin later this year and Phase 3 design & engineering are underway.
Moore Road Multimodal Trail & Linear Park Study
Following the success of the First Avenue Linear Park, King of Prussia District has turned attention to another important transportation corridor.  After a competitive RFP process, Simone Collins Landscape Architecture has been retained to conduct the Moore Road Multimodal Trail & Linear Park Study.  With stakeholder input, the design team will provide a concept to completion plan outlining a bike and pedestrian corridor between First Avenue and West Valley Forge Road with a connection to the Schuylkill River Trail West  that creates a safe route along this important mixed-use corridor.  The advanced schematic designs will connect the existing mix of properties, including several multifamily developments, commercial office properties, restaurants, service retail, entertainment venues and the recently accredited Silas T. Burgess Arboretum with exciting future developments like Topgolf, Amazon, and King of Prussia Rail Station.
What is a Linear Park?
Simply put, this infrastructure improvement provides a multimodal path for pedestrians and non-motorized transportation. The existing and future public trails on First Avenue and Moore Road will provide a safer and accessible pathway for pedestrians that connects properties with frontage along the roadways. The project includes stormwater management improvements, pedestrian lighting, improved bus stop facilities, vibrant landscaping and trees, benches, bistro seating and Adirondack chairs. These enhancements and amenities will be open to the public and will improve pedestrian access and safety along First Avenue and Moore Road.
The Urban Land Institute's report, The Case for Open Space: Why the Real Estate Industry Should Invest in Parks and Open Spaces, analyzed 30 open space projects across the country and found that developers that include open space in commercial projects, or support initiatives to create parks, benefit in a variety of ways. Public-private partnerships that create public open space, when combined with community-focused imagery rather than commercial branding, generates cooperation between residents, employees and business owners. With each open space success story, these three stakeholder groups will be able to collaborate and maintain bigger and better projects that benefit the larger community.
Activity Outline
King of Prussia District Beehive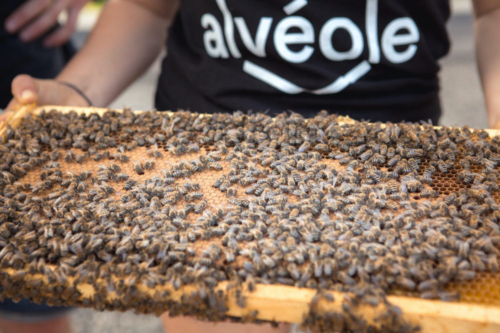 What's that buzzing you hear? King of Prussia District has partered with Alvéole, a commercial beekeeping group, to install a new hive along the First Avenue Linear Park at 935 First Avenue.  Since 2013, Alvéole has worked with more than 500 companies, schools and residential properties to install hives on rooftops and lawns across North America to teach the public about bees and biodiversity.
From the second week in May until the beginning of winter, the new hive will grow and produce, reaching up to 50,000 inhabitants at the height of the season, all working to maintain the colony.  This summer and fall you can expect to see exciting free workshops and events associated with the new hive. The Alvéole beekeeper will be on site every 3 weeks to inspect the hive and answer questions from pedestrians enjoying the Linear Park.
First Avenue Road Diet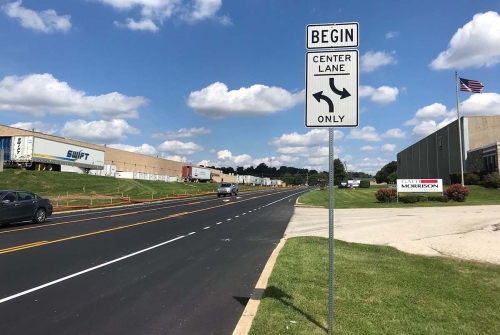 Drivers, cyclists and pedestrians now enjoy a safer experience in Moore Park. This new infrastructure improvement, used around the country to create a more pedestrian-friendly roadway, has reduced travel lanes to one in each direction and added a safe center turn lane, bicycle lanes on both sides of the street and a signalized, accessible crosswalk midway between American Ave. and Moore Rd. The US Department of Transportation found that road diets can reduce traffic accidents by an average of 29% by reducing conflict points when crossing multiple lanes, reducing vehicle speeds and providing designated lanes for cyclists. A portion of the funding was provided by grants received from PennDOT. See the First Avenue & Moore Road 'Road Diet' & Pedestrian/Bicycle Improvement Feasibility Study here.
King of Prussia Rail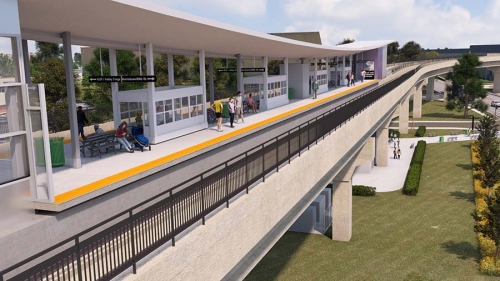 King of Prussia Rail is a proposal to extend the existing Norristown High Speed Line into the heart of King of Prussia's employment core. King of Prussia Rail will provide a one-seat ride to King of Prussia from either 69th Street Transportation Center in Upper Darby, or from the Norristown Transportation Center. This transformative project will connect the three largest employment centers in the Philadelphia region – Center City, University City and King of Prussia – and will serve as a catalyst for economic development for the entire region. Among its many benefits, King of Prussia Rail will connect employers to a broader pool of employees, reduce commute times and emissions, and spur job growth. In January 2018, SEPTA's Board voted to approve the Locally Preferred Alternative (LPA) as presented in the King of Prussia Rail Draft Environmental Impact Statement (DEIS) with the North/South design option. The LPA includes two station stops in Moore Park.
Most recently, SEPTA announced entry into the project development phase of the Federal Transit Administration's New Starts grant program. New renderings of the project and a video outlining the final route can be viewed on the project website (kingofprussiarail.com) with 30% design to be completed spring 2022.
Endorse KOP Rail
It is extremely important for supporters of this transformational project to be heard and represented. Support King of Prussia Rail by endorsing online.
Valley Forge Interchange Slip Ramp Proposal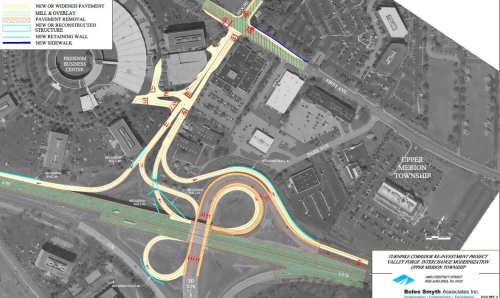 King of Prussia District and Montgomery County are leading an advocacy effort to install a slip ramp at the Valley Forge interchange that would enable westbound Turnpike motorists to exit the Pennsylvania Turnpike and enter directly into Moore Park.
Economic Development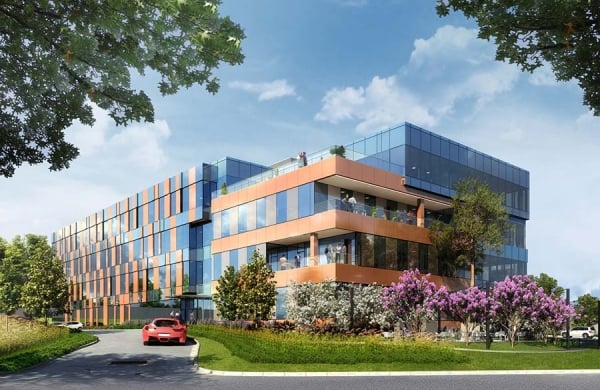 650 Park
Brandywine Realty Trust is redeveloping their property at 650 Park Avenue. The approximately 100,000 SF, Class-A office building will feature a large outdoor terrace as well as outdoor amenities and landscaping that will integrate with the First Avenue Linear Park.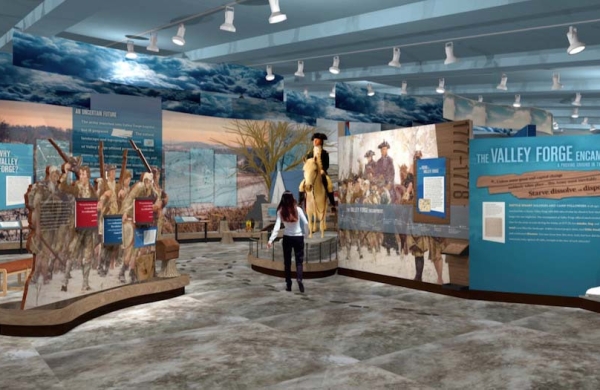 Valley Forge National Historical Park
The visitor center at Valley Forge National Historical Park underwent its first comprehensive overhaul since 1976, when the park became a national historical park. The $14M renovation was completed in summer 2020.
Recently Completed Projects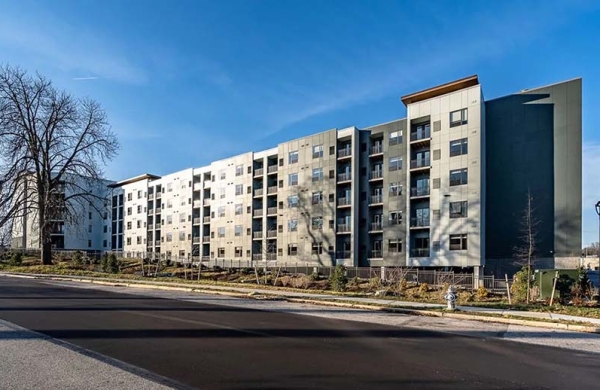 Skye 750
This five-story building sits on roughly 5.2 acres at 750 Moore Rd., and features 248 one- and two-bedroom apartments with incredible amenities and community space.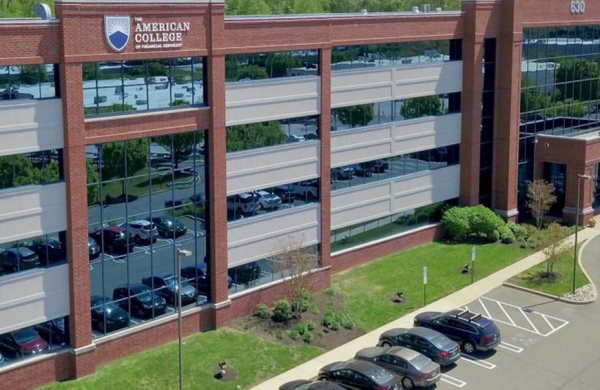 American College of Financial Services
The American College of Financial Services (ACFS) purchased the 156,000 SF building at 630 Allendale Road in 2017. ACFS moved in in 2019 following a significant renovation.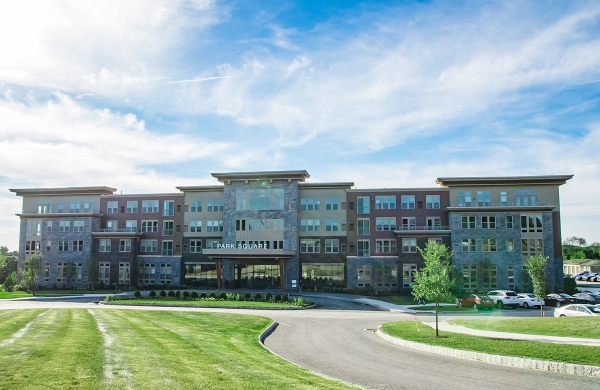 Park Square
Located at 751 Vandenberg Blvd., Park Square features 320 luxury apartments in four buildings surrounded by a beautifully designed courtyard.