August 11, 2021
KOP Insiders: Sue Vestri, Chief Financial Officer, Greenphire
By King of Prussia District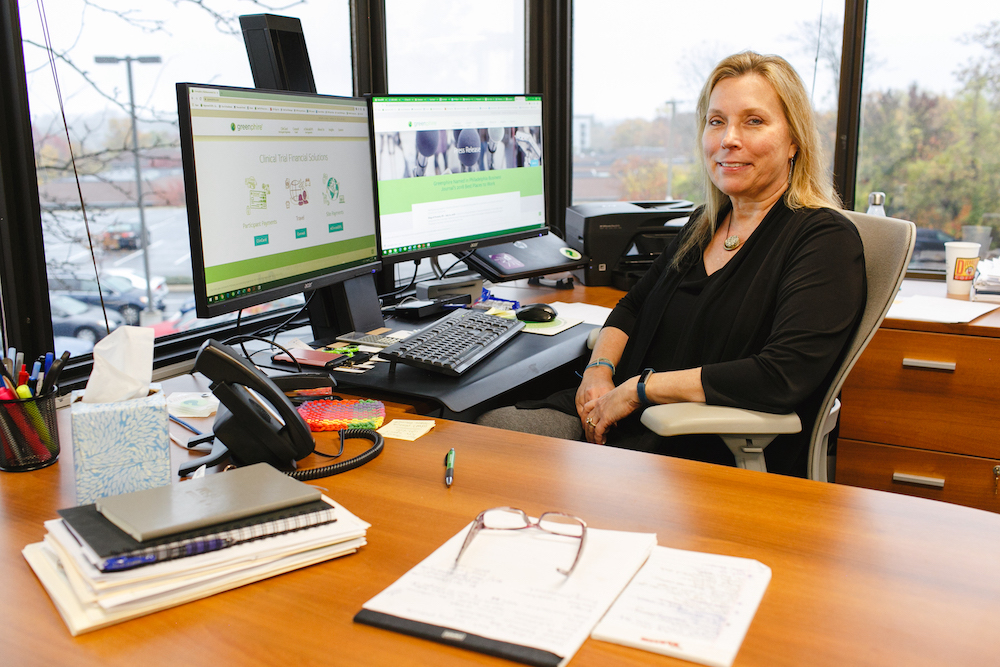 KOP Insiders delves into the stories of the people who make King of Prussia one of Pennsylvania's most dynamic live-work-play-stay destinations. In depth interviews provide insight into the companies that make up our diverse business community and put a face to the individuals behind the business. In this edition, we are joined by Sue Vestri, Chief Financial Officer at Greenphire.
Can you tell us a little about your background and how it led you Greenphire?
I am originally from Montgomery County and went to college at Temple University. After college I moved out to California where I spent most of my career working for technology companies. We made the decision to move back to this area, mostly because the schools here are so great and we wanted to raise our daughter near family. At the time, I honestly had no idea what kind of work I was going to find in the Philadelphia area.
I was pleasantly surprised to see that there was a significant technology community here. There were a lot of opportunities and I ended up at Boomi in Chesterbrook. I helped them through an acquisition with Dell, and then followed the Boomi CEO to another technology start-up, which we also sold. Soon after, I connected with the private equity firm that owned Greenphire; the timing was perfect.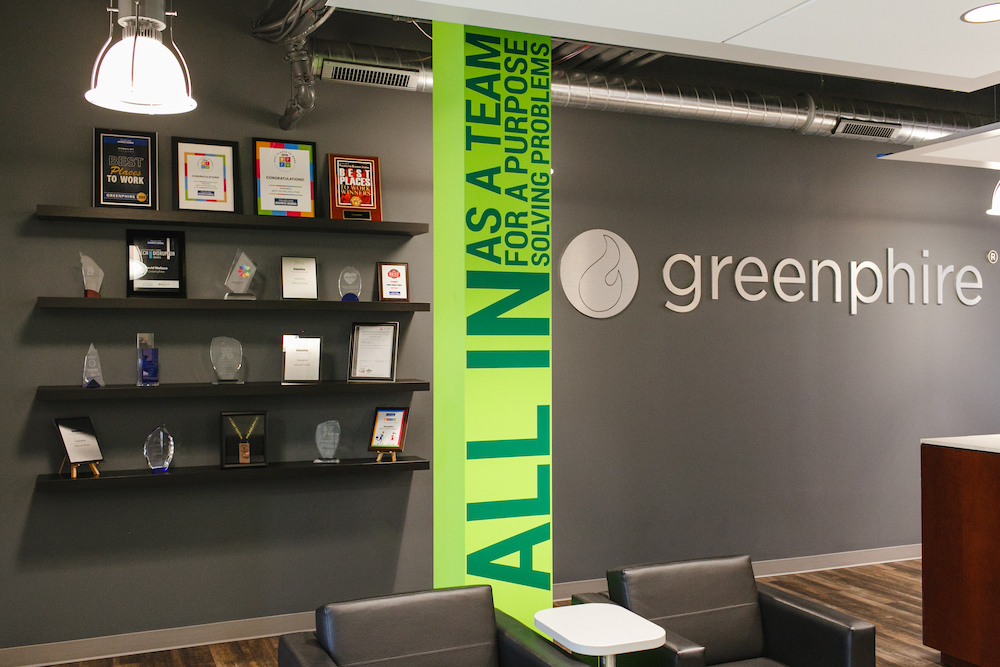 What motivated Greenphire to establish their HQ in KOP specifically?
There's a significant technology presence in and around KOP and a lot of great energy and talent.
We have moved our office three times over the years, always within King of Prussia, to ensure that we had enough physical space to accommodate our growing business. When I got to Greenphire in 2016, we had less than 75 employees. Now we have well over 250 full time employees and 30 or so outside contractors.
What factors are contributing to the major growth we're seeing in KOP's health innovation scene?
Culture and the employee experience mean everything to us at Greenphire. I personally don't want to work for a company where I am just doing a job. Our employees feel the same. They care about our mission and believe in what the company is doing. We are helping to get clinical trials to market more quickly through our workflow automation and payment capabilities. We take a great deal of pride in what we do.
There is a tremendous amount of competition for talent in today's workforce in KOP and in healthcare and technology in general. Even before the Town Center was built, KOP has been a central location that is convenient for a lot of people. We have been able to draw much of the talent we need from the surrounding area. Greenphire offers suburbanites, and those who commute to our headquarters from the city, a dynamic workplace and a fun environment that you would typically see in a city start up.
With all the amenities there are in KOP, with the Town Center and the wonderful housing opportunities, we are seeing more employees moving closer to the office.
What are some of your favorite things to do in KOP?
Our team spends a fair bit of time at the KOP Town Center. We are fully immersed in the culinary scene here. Through our Diversity Committee, we even put together a diverse list of restaurants that showcases how varied and exceptional the dining scene is here in KOP.
I am also a fan of the KOP mall. It is really the only thing like it anywhere around here. As a company, we try and make a point of supporting local businesses, whether through banking, eating, socializing, etc. We've even got axe throwing right next to our office.
What advice would you give to someone thinking about moving their company to KOP?
When you look at what office space in KOP costs compared to that of Philly or any other metropolitan area, I have found that it's really affordable. From our perspective, the landlords and building owners that we've worked with really want KOP to be attractive for businesses.
The community, and certainly the work that you do at King of Prussia District, does a great job communicating with businesses and communicating for businesses.
What does the future hold for Greenphire?
We were recently purchased by a new private equity company who is very focused on growth. For us that means new hires, office expansion and possibly synergies with other companies in order to accelerate our product development. And so, I'll just end our conversation with this: Greenphire is always hiring and it's a great place to work so anyone reading this, be sure to check us out!
About Greenphire
Greenphire is the leading provider of global financial lifecycle management solutions for clinical trials, delivering the most complete data and workflow automation from budgeting through analysis to drive unprecedented business insight and smarter trials.
Since 2008, Greenphire has continued to set the standard for regulated global payment workflow automation in clinical trials. The choice of industry leaders worldwide, Greenphire delivers proven performance, resulting in more efficient and more successful trials.
1018 W 9th Ave #200, King of Prussia, PA 19406 | greenphire.com