February 15, 2023
KOP Insiders: Steven Powell, President of Kravco Company, LLC
By King of Prussia District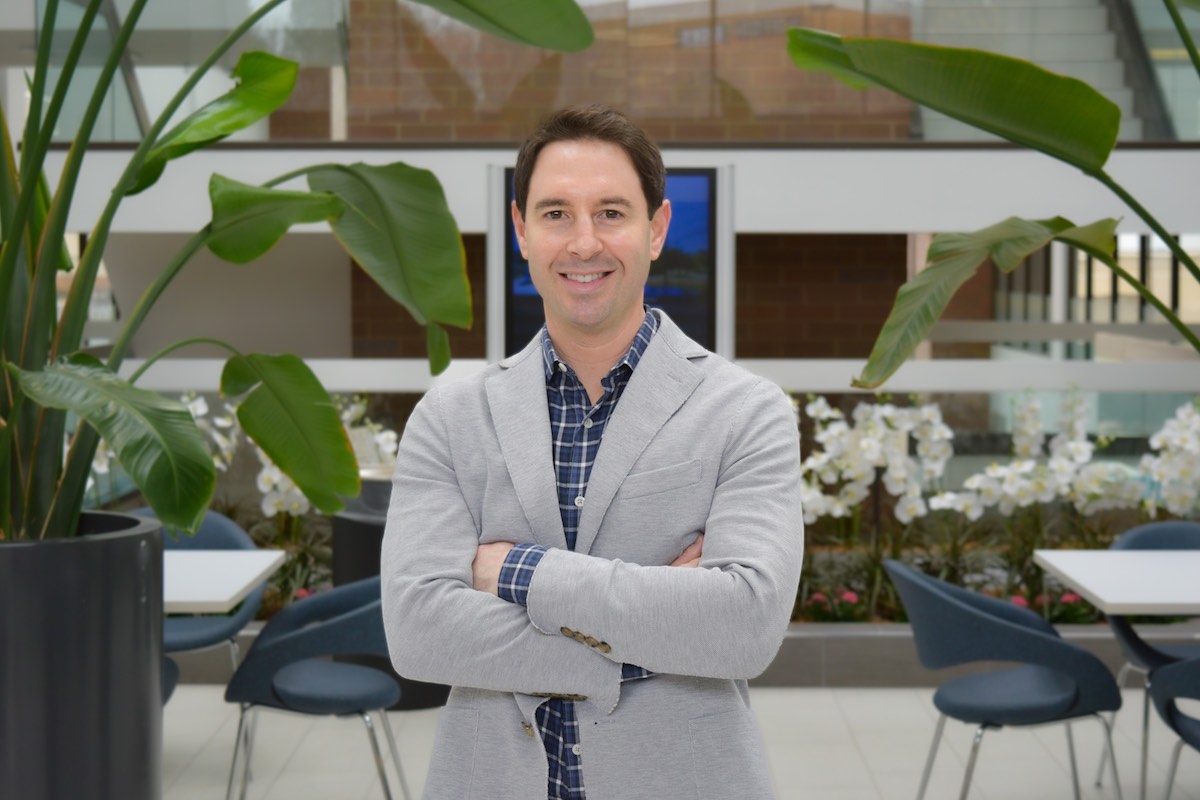 KOP Insiders delves into the stories of the people who make King of Prussia one of Pennsylvania's most dynamic live-work-play-stay destinations.
In depth interviews provide insight into the companies that make up our diverse business community and put a face to the individuals behind the business. In this edition, we are joined by Steven Powell, President of Kravco Company, LLC.
Can you tell us about your background and how it led you to your current role as President of Kravco?
Kravco Company was founded by my grandfather, Arthur Powell, and his partner, Harold Schaeffer, in the late 1940s. Over the next six decades, Kravco went on to develop, manage and lease many shopping centers and regional malls located in the Delaware Valley, including the premier King of Prussia Mall, and several others extending from Maine to Texas. In 2011, after a successful joint venture with retail giant Simon Property Group, the Powell family launched Kravco Company, LLC as a family office dedicated to developing, managing and leasing its real estate portfolio.
I got my start in real estate working for Vision Properties, a real estate development and management company. Once the family office was launched, my dad approached me and said "Steve, we're restarting Kravco Company, and it would be great if you could come join us and get involved from the ground floor with this new Kravco." I became the director of leasing and then ultimately worked my way up to President of the company.
From the beginning, Kravco was a family business, and it continues to be to this day. My grandfather was active at Kravco well into his 80s. My dad worked for the company. My uncle became president of the company when my grandfather retired. As a member of the third generation, I am fortunate to be able to lead the company forward and help preserve my grandfather's legacy.
Kravco has several properties in the KOP region. Can you talk about any of that work and what for you makes it so special?
As your readers know, in 2011, the King of Prussia Mall was sold to Simon.  My family, however, continues to  own The Pavilion, the building adjacent to The Court at the mall with a partner so Kravco  has remained involved at the mall albeit in a different capacity. We are also involved with the Wurzak Hotel Group in the Sheraton and the Element. And we own and manage The Atrium office building, where our office is now located.
In 2017-2018, Acme closed their store on Dekalb Pike, and I thought what an opportunity to re-acquire that property and re-develop it to create a more vital shopping center.
So, yes, we continue to invest in King of Prussia, and we are proud of the role we have played in the development of this area. Seeing the area grow and prosper from what my grandfather first built to what it is now, is incredible.
Can you tell me more about what you have planned for the Dekalb Plaza?
The first step was to backfill the Acme building with Hobby Lobby. The second step was to acquire the adjacent parcel and continue to re-merchandise the multitenant building. We leased space to Yardbird outdoor furniture to anchor the side of the property closest to Route 202.The third phase planned for Dekalb Plaza is developing one or two pad sites along 202.  Stay tuned.
What makes the KOP area a good fit for your employees and company culture?
From its inception, Kravco was established in King of Prussia. While we moved away for about 10 years to enhance the tenancy at The Atrium, we recently moved back to KOP.  There are so many options here, in terms of food, entertainment and retail shopping. I think everybody's a lot happier being back here in King of Prussia. The move has really bolstered employee morale. Everyone is upbeat and excited to be back home.
What are some of your favorite things to do in KOP?
I can really do a lot of things to check multiple boxes now that we've moved back. Bartaco has become one of our favorite new restaurants. We hold company parties at The Capital Grille once a year, which our employees appreciate, and my dad and I go frequently for lunch.
The area also makes it easy to run all my errands. Whether it's a haircut or picking something up at Wegmans, it's easy to run out at lunch or on my way home.
What advice would you give to someone thinking about moving their company to KOP?
I think a big part of why we moved back was because it is more convenient commuting to King of Prussia. Many of our employees live closer to Upper Merion Township. The dining and shopping accessibility are things I would also touch upon now that we are located so close to the Mall, King of Prussia Town Center and the retail along Route 202, including Dekalb Plaza, of course.  There are so many amenities here– fitness, shopping, food and entertainment.  You name it. King of Prussia has it all.
The floor is yours. Tell us anything you'd like to share about yourself or Kravco?
I think it's special that Kravco, which was founded in 1940, has been able to thrive for so many years. It is rare to have a family business sustain itself over such a long period and have that longevity to survive multiple generations and retail cycles. I think my grandfather would be proud.
About Kravco Company, LLC
Kravco Company, originally founded in the late 1940's, is a leading private real estate developer and property management company. Kravco's executive and management team is drawn from the experienced ranks of the Kravco family. Collectively, Kravco's professionals have managed, leased, developed, and redeveloped over 30 million square feet of commercial real estate, primarily in the retail sector. Kravco continues to build on its excellent reputation among local, regional, and national tenants, and among its investment partners.
234 Mall Blvd, King of Prussia, PA 19406 | www.Kravco.com