June 29, 2021
KOP Insiders: Michelle Kelly, CEO, Lilly Pulitzer
By King of Prussia District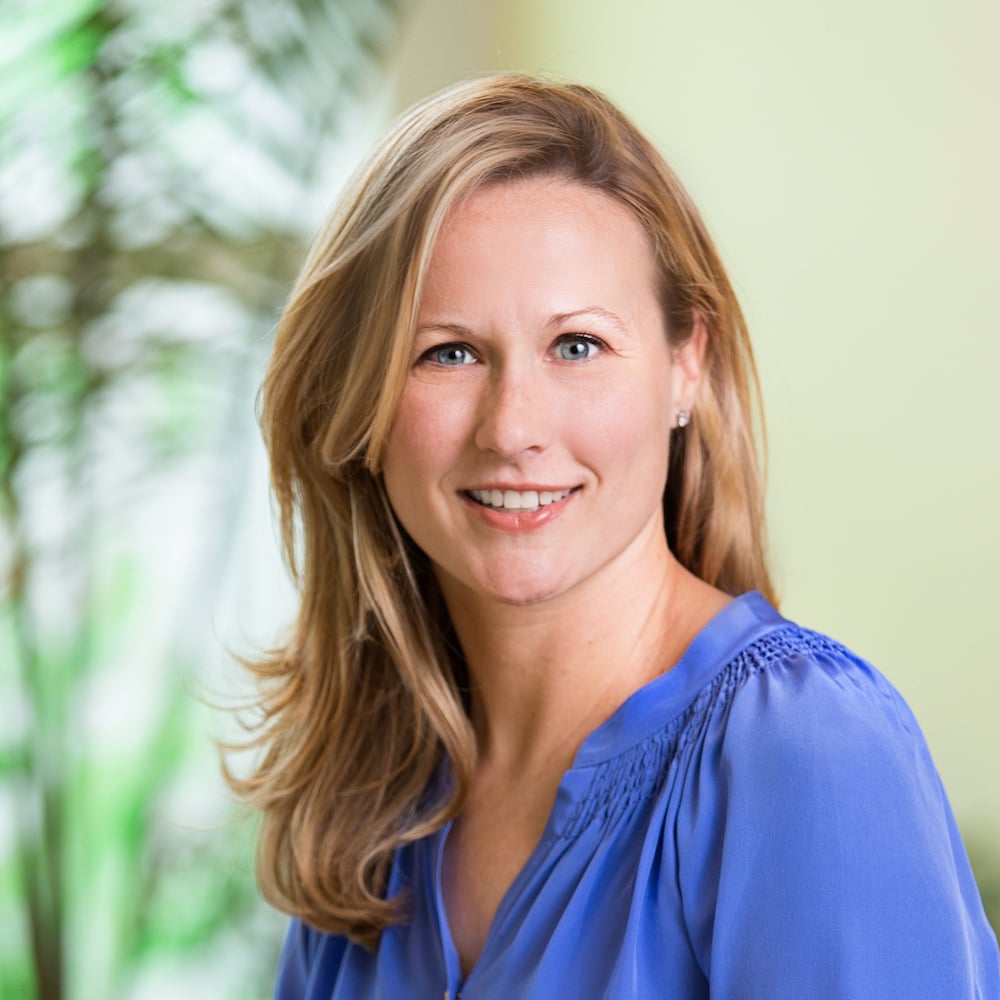 KOP Insiders delves into the stories of the people who make King of Prussia the incredible live-work-play-stay destination that it has become. In depth interviews provide insight into the companies that make up our diverse business community and put a face to the individuals behind the business. In this edition, we are joined by Michelle Kelly, CEO of Lilly Pulitzer.
Can you tell us a little about your background and how it led you to becoming CEO of Lilly Pulitzer?
I grew up in Colorado but went to business school up in Boston. I had been aware of the Lilly Pulitzer brand at that time and loved the idea behind it but had no idea about the business aspect. After graduating from business school, I really wanted to work somewhere I was passionate about, and through total serendipity and luck, I met the two gentleman who had relaunched the Lilly brand in the 1990's and I was able to get myself in the door in a sales role.
My journey to becoming CEO began by working my way up through several different roles. I started in sales, and then I was fortunate to branch into different areas of the company like marketing, merchandising and e-commerce. Eventually I got to learn every part of the company in some way or another. I had been with Lilly 11 years and had a broad perspective of the total business which allowed me to step into my current role of CEO in 2016.
Can you talk about how the brand has evolved since you've been there?
When I joined, I think we had maybe 40 or 50 employees, and now we're around 1,000 employees — 250 here in King of Prussia. We have 60 store locations across the US. And, we now we have a thriving digital business that is able to serve customers everywhere. Locally we have our store here in KOP. It's a beautiful store and one of our largest footprints. We also have our store in Suburban Square, which is smaller and has more of a more boutique-y feel to it. The two of the stores together really are representative of our retail footprint. We have also built out more beachy stores in resort markets; if you will be down the shore this Summer please visit our Avalon NJ boutique!
While that is a lot of change in where you can find Lilly, one thing that hasn't changed is we still work with a terrific network of independent retailers, many of whom have carried the brand since long before I joined the company!
The other big change is that our products have evolved. We've always stayed true to who we are with our prints and happy colors and standing for optimism and happy times, but now we're in so many different fabrics and provide products for a full range of lifestyle needs. That covers everything from travel, a full suite of swimwear, and activewear. At the end of the day, it's feel-good-fashion — clothes that make people happy.
Over the years, how has the Lilly Pulitzer community grown?
We are so lucky to have such dedicated customers who inspire us with their love for Lilly and strong sense of togetherness in many ways. For example, The Pink Retreat is a customer-organized event that's an outgrowth of people who love Lilly who want to connect and bond with others who feel the same. It really is this community vibe that we see in our stories, in person, and in digital communities. People often ask me "who is a Lilly customer?" And I always say that it could be anyone. A Lilly customer is confident, optimistic, and social. They love color, and they love their friends and community.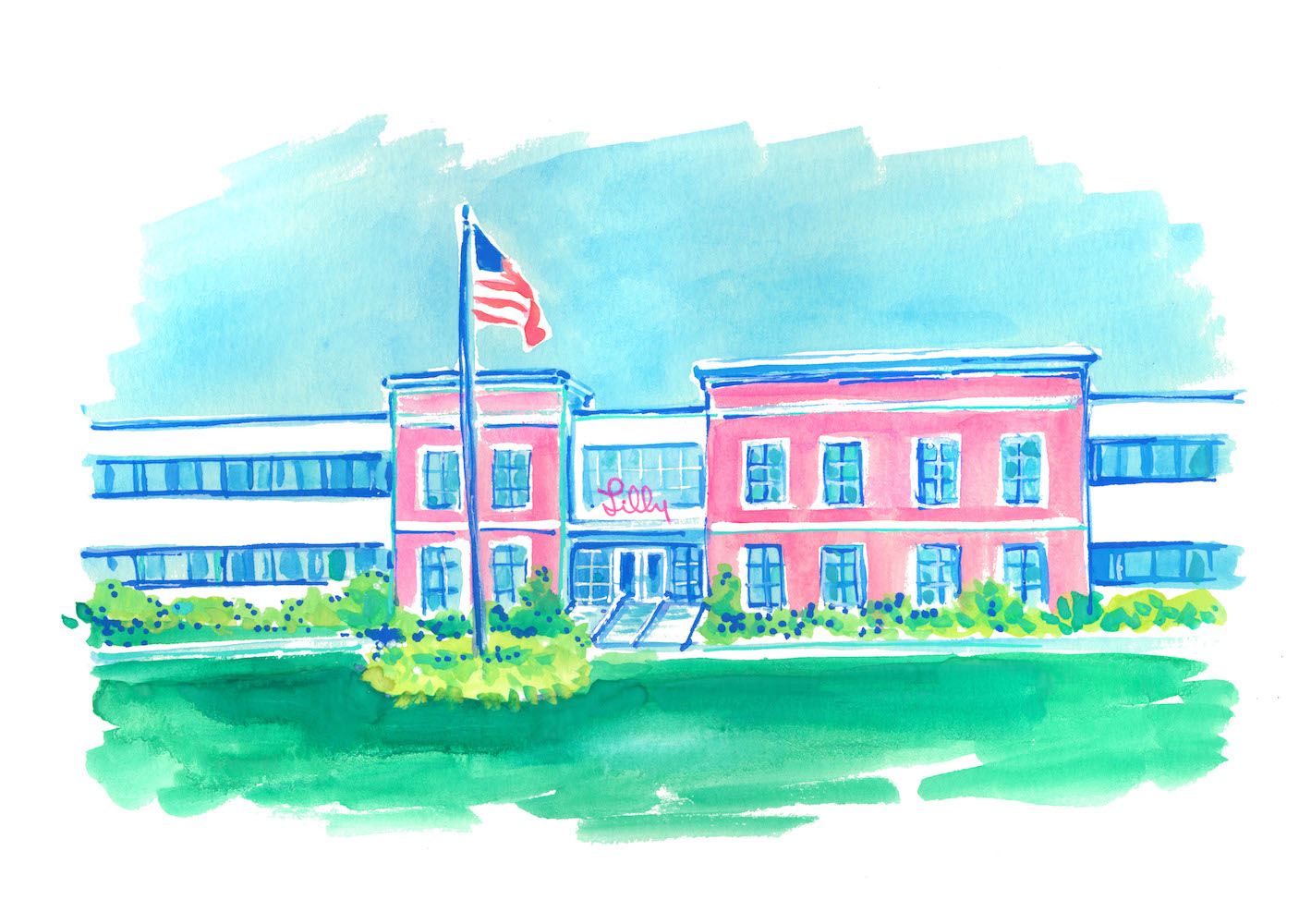 Can you talk about Lilly Pulitzer's HQ ("The Pink Palace") here in KOP?
We've been in this building, which we call "The Pink Palace," since the early 2000s. People always ask me, "Is it really pink?" The answer of course is yes! It has our print design studio, and we have a small photo studio as well. Also, all of our fulfillment is on site.
After a period of growth, in 2015 we purchased a building across the street that was perfectly suited as a fulfilment center and office. We painted that white, but it has a hot pink awning, so now we have two buildings and they're both a combination of white and pink!
We also have offices in New York City and Palm Beach. But for anyone who is thinking about bringing their business to King of Prussia, I'd say that it's a fabulous place to have as your home base.
What makes KOP a great place to have a business?
As someone who wasn't originally from here and moved to KOP for the job, it's really a great place to live. You're two hours or less from so many places you want to be, whether that be the beach, the mountains, NYC or DC. You're just in the center of it all.
From a business perspective, you're close to so much retail, starting with the KOP Mall. For anyone in a consumer-oriented business, that's a big benefit. You're also well-positioned for reaching customers on the East Coast.
What makes KOP a good fit for your employees and company culture?
King of Prussia has evolved so quickly. The Town Center has been a game-changer. There's so much to see and do. It's so walkable. The apartments are fabulous. Culturally, KOP is a great fit for us.
In your downtime, what are some of your favorite things to do in KOP?
I love to shop — of course! I'm often at the KOP Mall and seeing what's new there. We've got so many great local restaurants; there's always something new popping up.
What advice would you give to someone thinking about moving their business to KOP?
Get to know the full community. Make sure you're thinking about the full area. The beauty of King of Prussia is that it's really the center of so much that's happening. Take all of that into consideration and take advantage of everything around you.
About Lilly Pulitzer
Lilly Pulitzer speaks to generations of rule-breaking, sun-followers who celebrate the spontaneous bohemian spirit of Lilly Pulitzer. The company's effortless fashions are truly born from an original. It all happened by accident, when in 1959-ish Lilly (McKim) Pulitzer—a stylish Palm Beach hostess and socialite whose husband Peter Pulitzer owned several Florida citrus groves—needed a project of her own. With Peter's produce, she opened a juice stand on Via Mizner, just off Worth Avenue in Palm Beach. Lilly Pulitzer's business was a hit, but squeezing oranges, lemons, limes, and pink grapefruit made a mess of her clothes. Realizing that she needed a juice stand uniform, Lilly asked her dressmaker to design a dress that would camouflage the stains. The result? A comfortable sleeveless shift dress made of bright, colorful printed cotton in pink, green, yellow and orange. Although her customers liked Lilly's juice, they loved her shift dresses. Soon Lilly was selling more shift dresses than juice, so she decided to stop squeezing and focus on designing and selling her "Lillys." Lilly Pulitzer became a fashion sensation and a creator of authentic American resort wear as we know it. The brand recently celebrated its 60th anniversary and continues to create authentic printed styles straight from the in-house print design studio.
Lilly Pulitzer | 800 3rd Avenue