August 11, 2021
KOP Insiders: Jacob Brodie, Global Vice President, Purolite
By King of Prussia District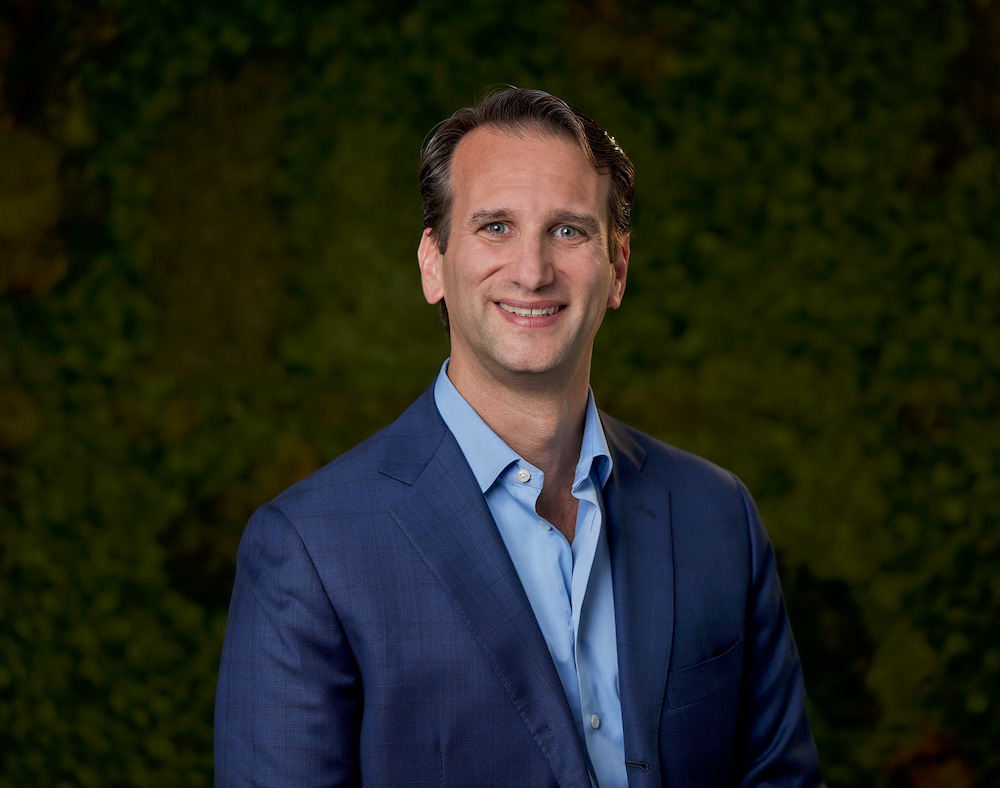 KOP Insiders delves into the stories of the people who make King of Prussia one of Pennsylvania's most dynamic live-work-play-stay destinations. In depth interviews provide insight into the companies that make up our diverse business community and put a face to the individuals behind the business. In this edition, we are joined by Jacob Brodie, Global Vice President at Purolite.
As a global company, Purolite has a hand in so many industries. For the uninitiated, can you tell us what Purolite does and the role this company plays in our daily lives?
As the global leader in resin technology, we develop and manufacture very small beads — down to 35 microns — that are used to purify liquids and gases in the most regulated industries in the world. Ion exchange resin is used to produce everything, from the food and beverages we consume to the medications and energy we use. The industries we're in range from your residential water softener to industrial chemicals, healthcare and life sciences. We're in the hydrometallurgy industry for gold and metals recovery; groundwater remediation to remove the unfortunate contaminants from municipal water systems that have worked their way into our water systems. The list goes on. Really, our products are used in most industries that create a tangible product.
Although we have been in the healthcare industry for 35 years, we entered the high-growth Life Science industry in the last seven. The new biologic drugs produced from monoclonal antibodies are becoming very popular today, and the industry is growing dramatically. We've developed an improved chromatography resin that actually separates monoclonal antibodies and purifies them. It's incredibly exciting.
Purolite recently moved its global headquarter to King of Prussia. What made you decide to make the move?
We were absolutely thrilled to move to KOP. We were in Bala Cynwyd for over 30 years and simply outgrew our space. We really wanted to change things up. The company had gone through a rebranding seven years ago, and with that came the realization that where we started to where we are now has changed completely. We wanted to find a location that could realize that transformation and be emblematic of who we've become: a leader in technology and innovation in our industry.
We started a search and looked at many different areas, but KOP was the most attractive to us because it's growing so quickly, has a great talent pool to pull from and has many similar industries and companies right in our backyard — like everything happening at the Discovery Labs. The location is just so convenient for so many reasons.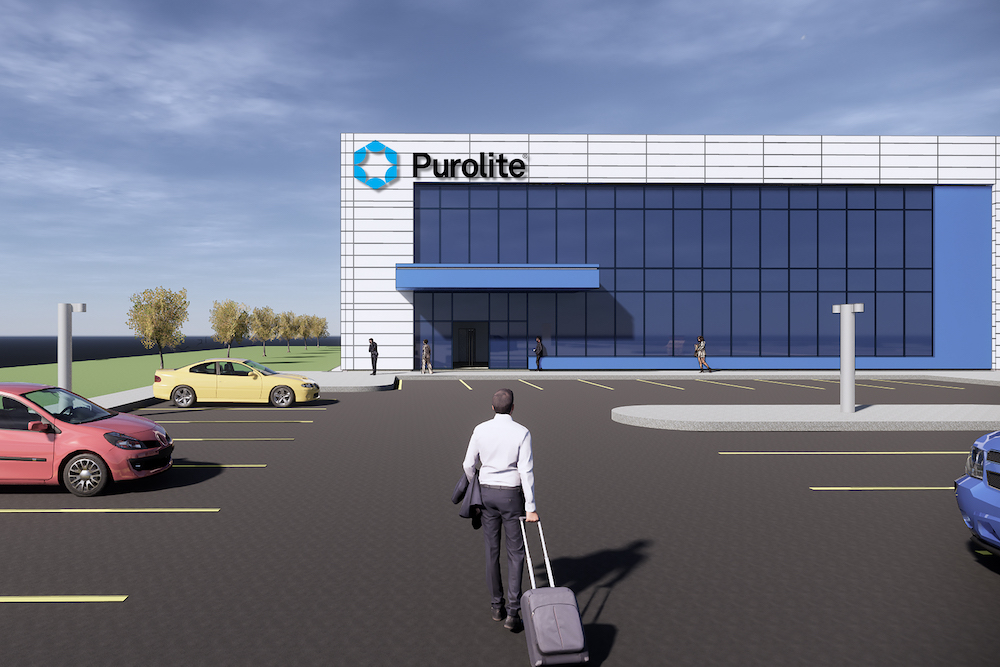 Purolite is expanding its manufacturing footprint and just opened a new 74,000+ square foot facility just blocks away from your HQ. What can you tell me about that?
First, let me just say that bringing more manufacturing to KOP gives us an enormous sense of pride.
The genesis of this new manufacturing facility was that our pharmaceutical and biopharmaceutical business is growing so rapidly that we needed to expand in order to ensure the security of supply for our customers. From the get-go, we wanted to build it close to our HQ due to the growing Healthcare and Life Science industry in the KOP area. It all happened very quickly — part of the perks of having a family-owned business. From the decision to open a new factory to commissioning will happen in under 18 months. Our management team is lean and makes decisions fast. We expect to start commissioning by the end of 2021.
What kind of impact has the Pandemic made on the company and how has Purolite pivoted as a result?
Because our products are used in so many different industries and are essential products, we continued operating full time. Believe it or not, there were many areas of our business that grew during the pandemic. This created a lot of logistics problems that the pandemic itself caused. Everything from shipping to receiving materials became a major challenge, but our team made sure things ran seamlessly. It required a lot of effort for everyone here to be vigilant about making sure we got raw materials in and final product back out. The pharmaceutical and biopharmaceutical industries have also grown quite dramatically during the pandemic.
What makes KOP a good fit for your employees and company culture?
Like us, KOP itself is growing so rapidly. The KOP Town Center draws so much interest. We used to think that being close to Philadelphia was really important, but we've found that there are more resources to pull from here in the suburbs.
What advice would you give to someone thinking about moving their company to KOP?
Just do it [laughs]. The more people and businesses that come out, the better it's going to be for everyone. It's such a great area for so many reasons. It's so convenient and conducive to employers. You've got world-class restaurants and hotels. More and more hospitals and healthcare groups are coming into the area every day. Everything you need is right here.
What are some of your favorite things to do in KOP?
Honestly, I love to go shopping, so the KOP Mall is obviously up there for me. But there's so much open space and places to explore.
We built a wonderful café within the office, which I've found promotes a collaborative and communal environment. That's not something we would be able do in another location.
If there was one thing you'd want the KOP community and beyond to know about Purolite — whether that be about the company, the culture, your vision for the future — what would it be?
Not only are we a global company, but we are the only company to focus 100% of resources on the development and production of specialty resin technologies. And for us, we're so excited to see what the future holds.
About Purolite
Purolite develops and manufactures resin beads used in the most regulated industries to separate, remove or recover very specific elements and compounds. Purolite produces more than 1,000 active commercial products.
Purolite's core technology products are critical for a wide range of operations, including potable and groundwater, food and beverage, nuclear power, and hydrometallurgy. Purolite helps these industries soften and demineralize water, purify sugar, remove radionuclides and concentrate valuable elements, such as gold, silver and uranium from mineral ores.
Their healthcare and life science products work to accelerate biological drug development processes and increase the efficiency and purity of extracted compounds. Whether it is synthetic or agarose-based, Purolite's resins provide critical solutions for pharmaceutical, nutraceutical and medical device industries.
2201 Renaissance Blvd Suite 400, King of Prussia, PA 19406 | purolite.com