May 26, 2021
KOP Insiders: Dan Hershberg, Co-Founder & Chief Brand Officer, Workhorse Brewing
By King of Prussia District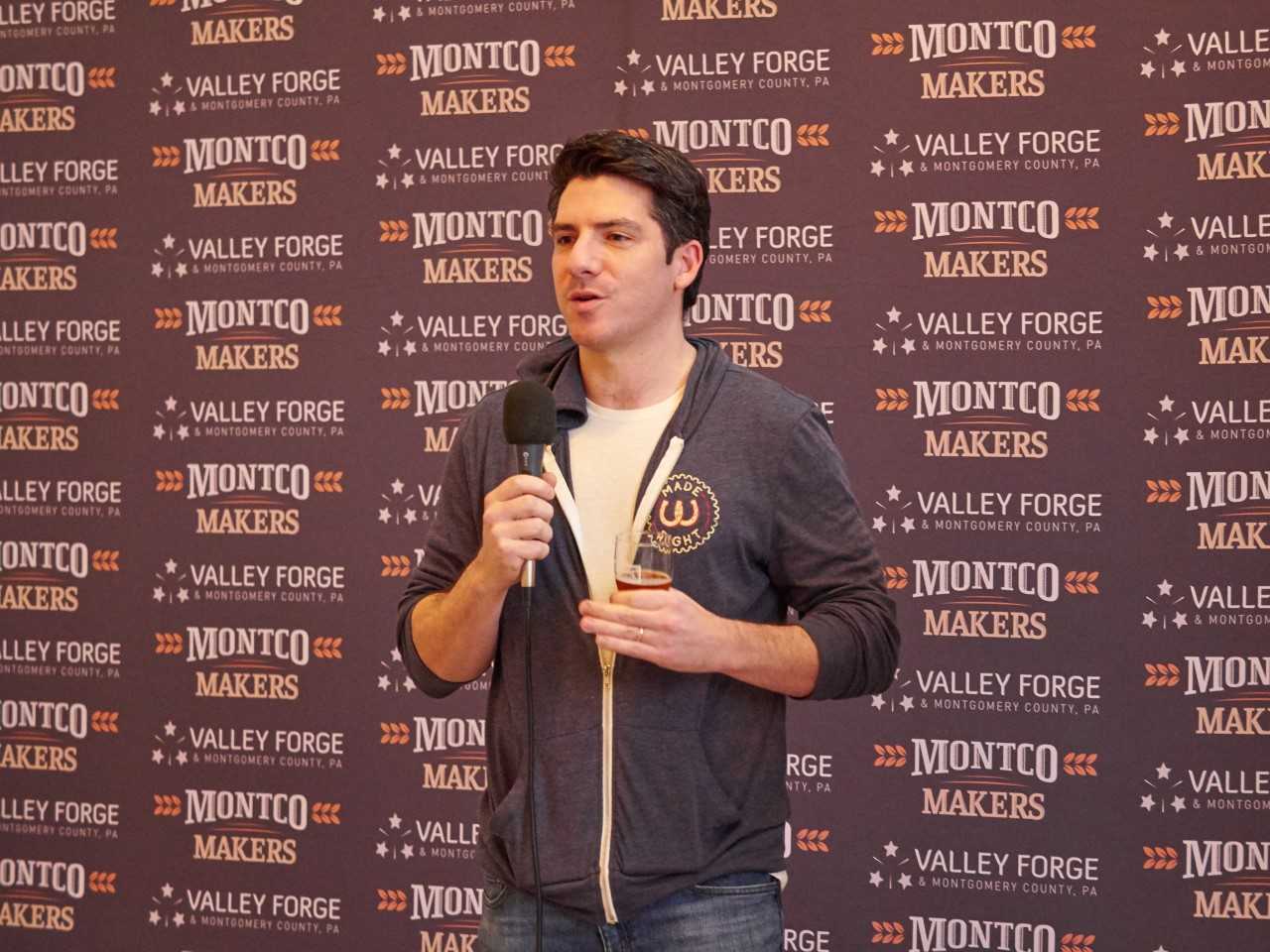 KOP Insiders delves into the stories of the people who make King of Prussia the incredible live-work-play-stay destination that it has become. In depth interviews provide insight into the companies that make up our diverse business community and put a face to the individuals behind the business. In this edition, we are joined by Dan Hershberg, Co-Founder and Chief Brand Officer of Workhorse Brewing.
What motivated you to start Workhorse Brewing Company in KOP?
We were very excited about the opportunity to set up shop in King of Prussia (KOP) for a number of reasons. The primary driving factor was that we had received such a warm reception from the professional community, organizations like yours and the Valley Forge Tourism Board. Upper Merion Township has been 100% amenable to our project and really staked a claim as being a partner from day one to help us through the process.
Strategically, from an operational standpoint, KOP could not be situated in a better location. For our business, KOP is pretty much the nexus of every major highway in this part of the state, which allows for customers of the brewery to have easy access from just about anywhere. And because we self-distribute our product, it allows us to send our trucks in every direction very easily.
The final factor was that our business model prior to COVID was predicated largely upon hosting large-scale corporate events. This is a really thriving business community and we knew there would be a lot of companies looking to host events at our facility.
What does the regional beer scene look like and how does it compare to other places?
This part of Pennsylvania is one of the most mature craft beer markets in the country. We've been fortunate to have dozens of legacy breweries in the area plying their trade and making their mark well before Workhorse was even an idea, so there's definitely a thirst —literally and figuratively —for high-quality craft beer, and we knew the market would be receptive to ours. People here are eager to try new things, and for us at least, we felt like it was a great opportunity to come into an area and find a niche within that broader craft beer universe.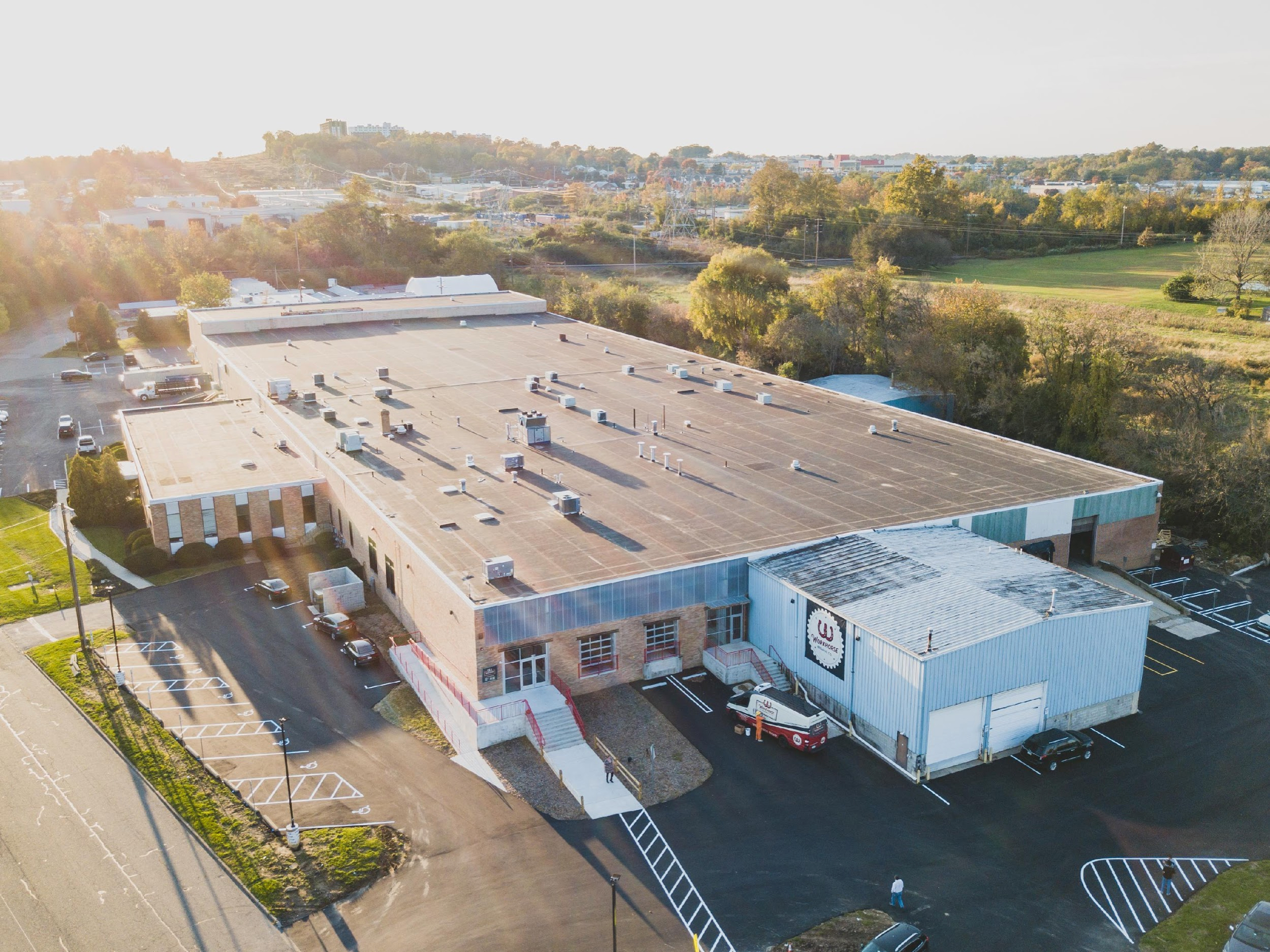 What makes KOP a good fit for your employees and company culture?
From an employee standpoint, KOP has so many different things to do outside of the job. It's such a great place to live. The majority of our staff live within a 10-to-15-minute radius of the tap room and it's because KOP is a great place to live and to work.
What advice would you give to someone thinking about moving their business to KOP?
I would give them a full stamp of approval for moving their business here. I'm not just blowing smoke. The partnerships that we've established have really just made life so much easier. Running any business, and getting it started from the ground up, is challenging in any number of different ways. Part of my mindset has always been to limit the number of obstacles that you have to go through to get to your end goal. When you have a business community like we do here in KOP that supports your initiatives and is willing to have honest conversations about what it's like, what to expect, and how to grow your business successfully, that's the best ecosystem to find yourself in.
What's next for Workhorse? Where do you see the brewery in 5 or 10 years?
So much of what we're looking to do in the short-term is making the best possible use of the space that we have. That's not just from a production standpoint, but outdoors from a customer-facing standpoint as well. We'll continue to improve our beer garden outdoors, giving more people the opportunity to visit our space and enjoy our products and service.
From a big-picture perspective, our building was selected because of the opportunity to grow. We've always wanted to scale that distribution side and we're growing our existing territory by expanding to new parts of the state —and outside of the state in the not-to-distant-future.
In your downtime, what are some of your favorite things to do in KOP?
As you might assume, I'm a big food and beverage guy, so I'm really looking forward to getting back out and dining at the great restaurants we've got here in KOP. Also, we're about to launch a really exciting golf initiative, which we'll have more details to share soon. But as part of that, I'm looking forward to playing many of the incredible golf courses we've got here in Montgomery County.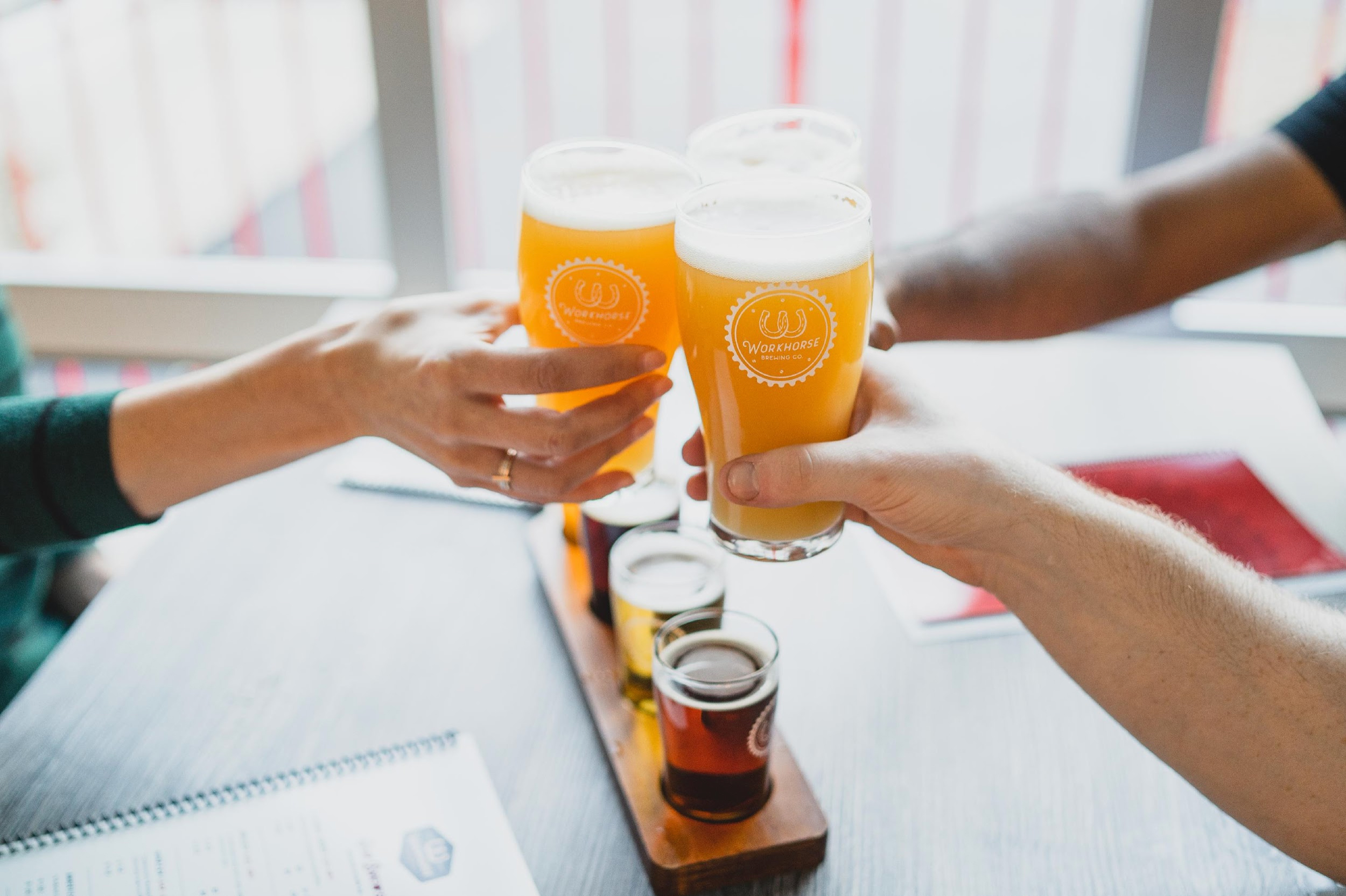 As hard as it might be to answer, can you tell us which Workhorse beer is your favorite?
This is actually an easy one for me: It's the West Coast IPA. It's indicative of what Nate Olewine, our Brewmaster, does really well, which is nailing traditional styles. There are so many New England-style IPAs out there (we make one and it's our best-selling beer), but I've always gravitated towards the classic dank, bitter, resinous hop profile with that nice, sweet malt background. For me, that's the winner.
If there was one thing you'd want the KOP community and beyond to know about Workhorse Brewing Company, what would it be?
The number one thing is less of a focus on us and more about how we feel about them, which is that we're sincerely appreciative of everything that the community has done to support Workhorse, especially during 2020 in light of the pandemic. We've grown far more quickly than we had anticipated and that's a direct result of people making conscious decisions to support small businesses. So really, we just want to say thank you to the community and we hope to be able to serve you for years to come.
About Workhorse Brewing
Here's something refreshing:at Workhorse, we focus on making great beer and making it easy for people to enjoy. Our mission, simply put, is to ensure that your beer is made right. We take a no-nonsense approach to classic styles that are broadly appealing and consistently delicious.
Workhorse Brewing | 250 King Manor Drive
Featured photo provided by Valley Forge Tourism and Convention Board