August 10, 2021
KOP Insiders: Bill Conlin Jr., Senior Vice President, Conlin's Print
By King of Prussia District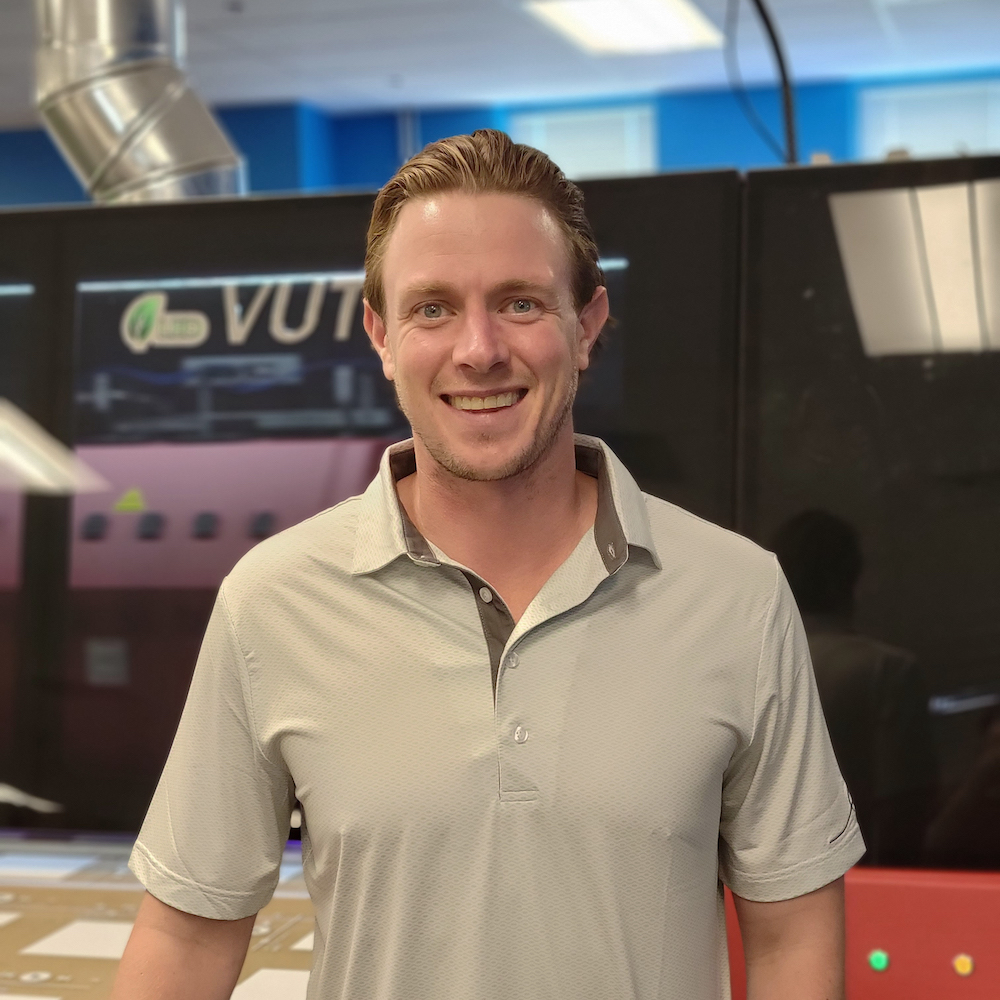 KOP Insiders delves into the stories of the people who make King of Prussia one of Pennsylvania's most dynamic live-work-play-stay destinations. In depth interviews provide insight into the companies that make up our diverse business community and put a face to the individuals behind the business. In this edition, we are joined by Bill Conlin Jr., Senior Vice President at Conlin's Print.
Can you tell us a little about your background and how Conlin's Print came to be?
We're a family business — started in 1980. Prior to Conlin's, my grandfather was working for a company called Philadelphia Blueprint, which ended up being sold. He then moved over to Xerox for a little while before realizing that there was more that he could be doing. So, he borrowed $10,000 from friends and started Conlin's Print right here in KOP.
We started in 1980 with a Xerox machine, one of the first color printers, and we continued to progress from there. He passed away in 2000, but you can be sure that he'd be really impressed with where the business is today. The technology today with large format/signage really wasn't around and I can say with certainty that he would've been an early adopter [laughs].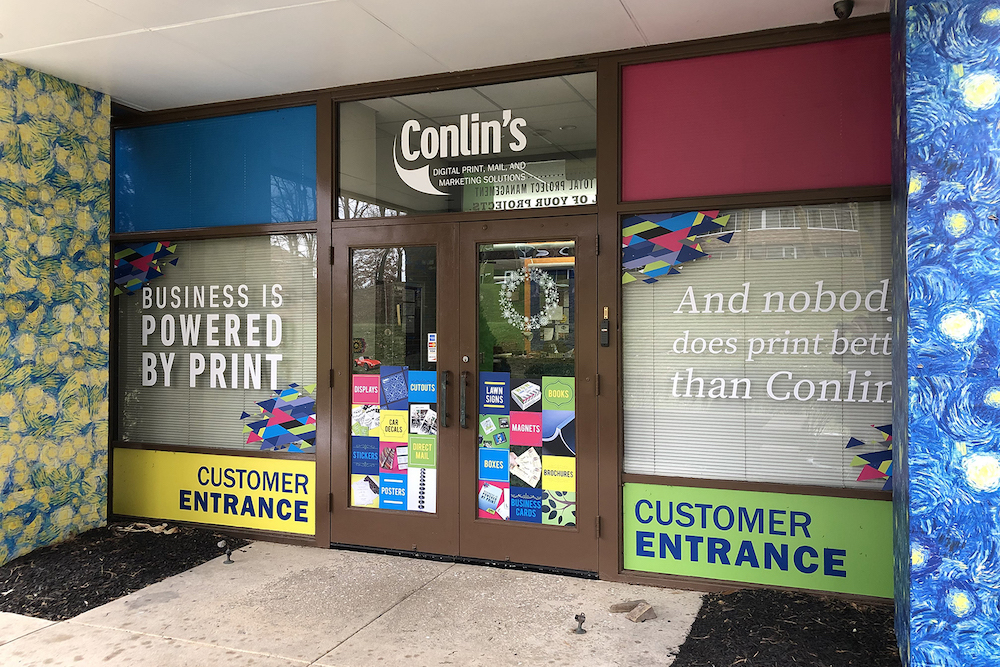 Have you always been in KOP?
Yes, we have always been in KOP. We started out in a small store on Beidler Road, then moved over to Allendale Road, and finally ended up in our current location on West 8th Ave where we've been since 2006. About 4 years ago, we built an addition onto our facility, so we certainly plan on being here for a long while. We also have a store in Malvern.
We had the opportunity to move elsewhere, but we decided to stay in KOP because it's such a vibrant community. So many of our customers are in the healthcare and pharmaceutical industries and all that is happening right here. We make deliveries and being able to get anywhere from KOP is just really easy. We're so centrally located here. Also — and this is big — people know us as a King of Prussia business. That really does carry a lot of weight.
What makes KOP a good fit for your employees and company culture?
It's a great place to live and it's only getting better. We have a lot of employees who have moved to the area after working with us. We have so many different family members who grew up around here. Many go to Upper Merion School District. We've got so much King of Prussia pride here [laughs].
Also, the area has exploded recently with all these new apartment buildings, amazing restaurants, iFly, the Town Center and Topgolf coming. It's really an exciting time to be here.
What clients do you have here in KOP?
We have literally thousands of customers. There really are just too many clients around here to even think about name dropping [laughs].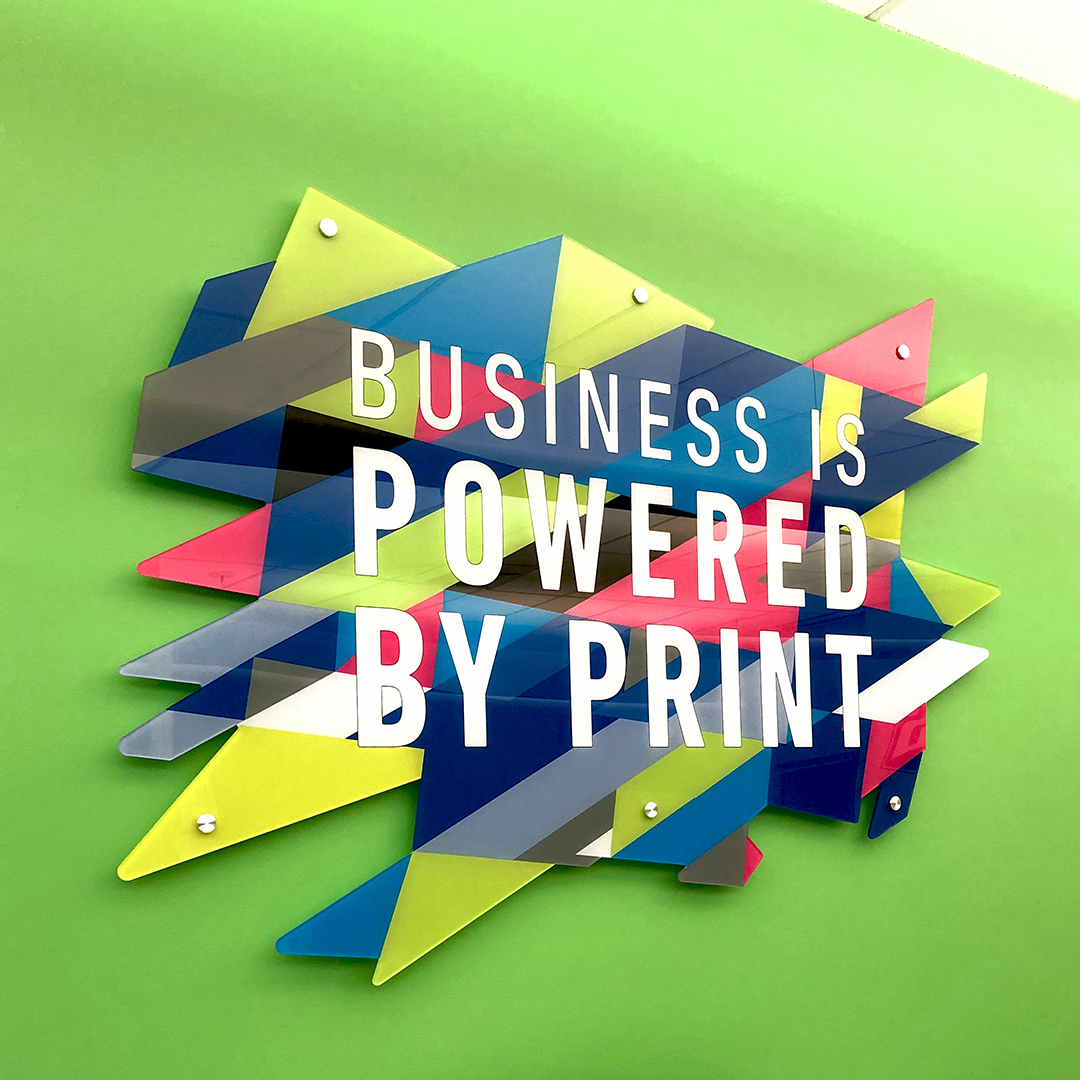 What are some of the projects that you are most proud of?
Often, the most fun projects for us are the ones that seem impossible to complete. We're very specialized in our quick turnaround times — we like to say "we never say no" [laughs].
We've also done a lot of cool stuff with the signage business. One of my favorite projects was one that a designer client of ours had. The job was to build out a food truck for a child's birthday party. We print a custom life-sized Eagles food truck that they actually used for the catering part of the event — really incredible stuff.
We also have a lot of clients who are branding their offices towards their company culture and history. So we've been printing a lot of acrylic pieces and wall art that really brings their vision out in a unique way. We've got some very creative people that come up with wild ideas.
What are some of your favorite things to do in and around KOP?
The Town Center has been phenomenal for us — I take a lot of clients out to lunch down there. Paladar is a great spot for after-work Happy Hour. Especially in the summertime. It's just amazing. I'm also at the Wegman's probably every day [laughs]. My father loves Mission BBQ and Creed's. You can't forget about the Workhorse Brewery and City Works for their incredible beer selection. The list goes on.
What advice would you give to someone thinking about moving their business to KOP?
The proof is in the pudding. We've seen some huge companies move their headquarters here. Purolite just moved here; there's just so much action and an incredible variety of industries. I feel like more people are moving out to the suburbs these days and KOP has everything. The quality of life in KOP is just beyond compare and only getting better.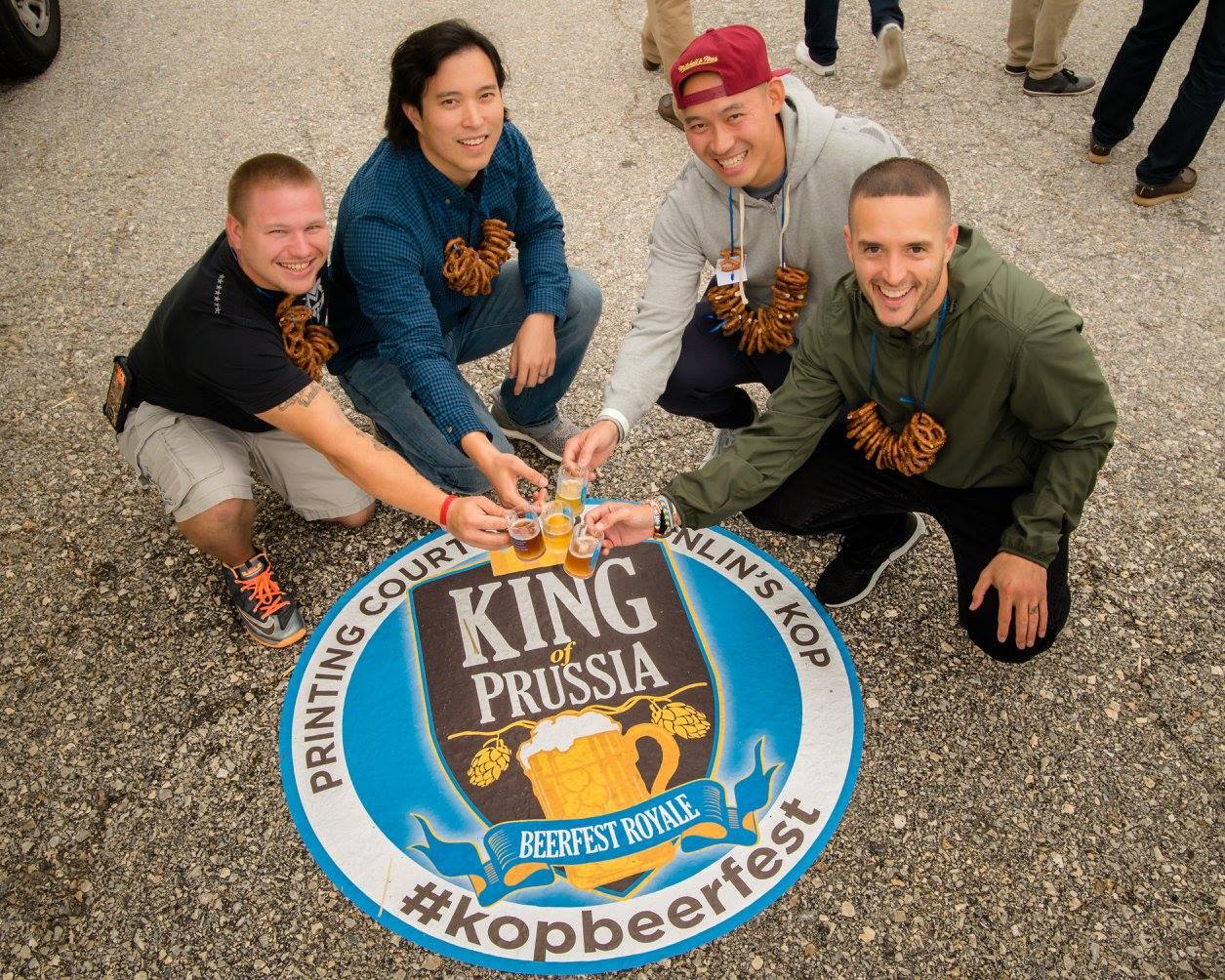 Anything else you'd like to add?
You know, I really just can't thank everyone in King of Prussia enough, especially what you guys are doing at King of Prussia District. To be a part of the community means so much to us and we're so happy to be here.
About Conlin's Print

Since 1980, Conlin's has served the Philadelphia region with exceptional digital printing, signs, banners, displays, bindery, and direct mail fulfillment services. Businesses of all sizes trust Conlin's to deliver quality printing and fast turnarounds. When other printers can't meet your deadline, Conlin's can! As part of their exemplary customer service, all jobs are guaranteed.
1011 W 8th Ave, King of Prussia, PA 19406 | conlinsprinting.myshopify.com