March 29, 2022
What's New at SERVPRO KOP
By Sponsored Content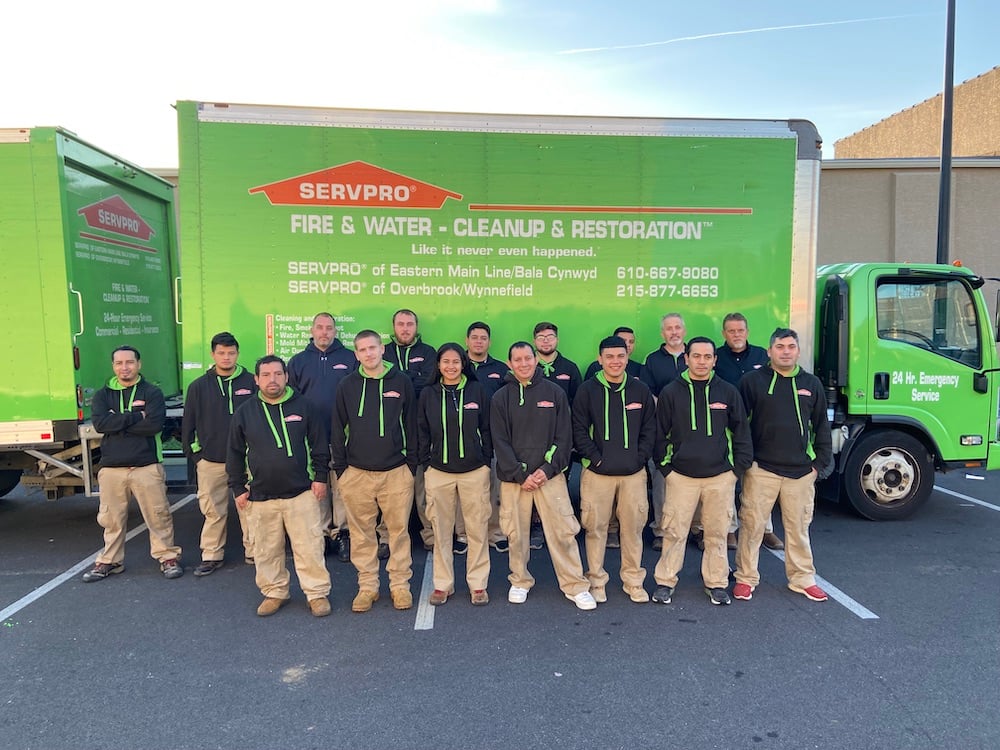 A well-trusted leader in the restoration industry, SERVPRO ™ King of Prussia – Team Fabiani has been the Presenting Sponsor for King of Prussia Restaurant Week  for two years in a row and in 2022, also became a Gold Sponsor for our Business Networking Events. Their consistent support has helped take our events to the next level. We sat down with Vince Fabiani to find out more about what they've been up to and what's to come!
It's been a year since we last sat down to speak. What is new and improved with SERVPRO of King of Prussia – Team Fabiani?
In the last year, SERVPRO of King of Prussia – Team Fabiani has been fortunate enough to not only expand our experienced and professional team but also acquire new locations in strategically placed positions to service the tristate area in any way necessary. We now have operations facilities in King of Prussia, the Pocono region and Southern New Jersey. SERVPRO of King of Prussia – Team Fabiani has never been more prepared to serve both residential and commercial clients with Disaster Recovery Services. 2021 was our most successful year to date and we strive to find ways to build upon the accomplishments we've made this year to provide the consistent and reliable work SERVPRO is known for.
I feel as though I have a good understanding of what SERVPRO does, but can you remind us again what it is you specialize in?
Thank you for asking. SERVPRO of King of Prussia – Team Fabiani specializes in getting our customers back in their homes and businesses after disaster strikes. From fire and water damage to mold and biohazards, we've got you covered. As the most nationally-recognized brand in the commercial property damage industry, we focus on minimizing business interruption and understanding the needs of the customer so they can get back to pre-loss conditions as soon as possible. In turn, this leads to less stress for the client and get them back to making profits necessary to continue operating.
You mentioned business interruption and reducing downtime, what does that mean for commercial clients?
Reducing business interruptions for commercial clients means everything to them. Many businesses do not reopen after disasters strike because they do not have proper preparedness plans in place prior to emergencies. At SERVPRO, we understand the importance of reopening the business and that is why we have the Emergency Ready Plan. In this plan we have utility shut off locations, key contacts, insurance information and other critical information for when it is needed. The best part about this plan is that SERVPRO of King of Prussia – Team Fabiani will create and provide commercial businesses with these plans for free. Please call our office at 610-337-3330 and mention King of Prussia Restaurant Week. Another tool that we offer to our larger commercial clients is a Master Service Agreement (MSA). This MSA makes our normal procedures very transparent by providing pricing, scenarios and the obligations and responsibilities of both parties. This also assures that you can count on SERVPRO to provide timely and comprehensive services in both emergencies and less critical situations.

As we saw on the news over the summer, this area and communities across the country experienced some catastrophic weather events. What protocols does SERVPRO of King of Prussia – Team Fabiani have in place during widespread disaster?
Over a few months last summer we experienced highly unusual storm damage for the northeastern region of the United States. Tornado winds and heavy rains lead to many damaged roofs and flooded properties. This caused a huge uptick in call to our call center. During the duration of the storm and the following days after, we received around 3,000 calls requesting service. One protocol we have in place to combat occurrences like this is to have the Master Service Agreement (MSA) in place prior to the event.  Another service we have in place is SERVPRO's Storm Teams. This allows us to allocate more resources to the region where a large weather event occurred to serve and restore that region more efficiently. It also allows us to make property damage "Like it never even happened" for more facilities at one time during those widespread weather events.
Since opening your doors and partnering with King of Prussia District for KOP Restaurant Week and KOP Shops for CHOP, how has KOP contributed to the success of SERVPRO of King of Prussia – Team Fabiani?
Yes, we have noticed an upward trend in both calls and sales volume since we opened our doors here at King of Prussia in 2019. Local municipalities and businesses have noticed SERVPRO in their community and have routinely called upon us and trust SERVPRO of King of Prussia – Team Fabiani as their emergency restoration provider. Some of our success has come thanks to King of Prussia District's continued efforts to improve and grow this already amazing community. King of Prussia is very attractive for new businesses and home buyers, leading to more opportunities for not only SERVPRO, but other businesses and individuals as well. We are excited to continue to grow with the people and businesses that we've grown to love in King of Prussia.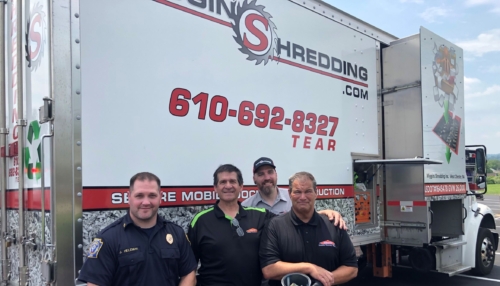 We are so appreciative of your support over these past two years. What is your inspiration for joining us as a sponsor?
It is my personal belief that CHOP plays a role in the lives of all community members young and old. Much like the 6 degrees of separation, you're 6 social connections away from knowing a family or child who has been helped or requires help from CHOP. At SERVPRO of King of Prussia, we care about our community and want to support business that help ultimately make our area a better place to live. As such, we are all affected when a child is hurt or ill, but we can all benefit from the miracles regularly performed at CHOP.