October 1, 2020
Virtual King of Prussia Beerfest Gives a Taste of the Main Event
By Shauna Sanchez, Digital Marketing Associate, King of Prussia District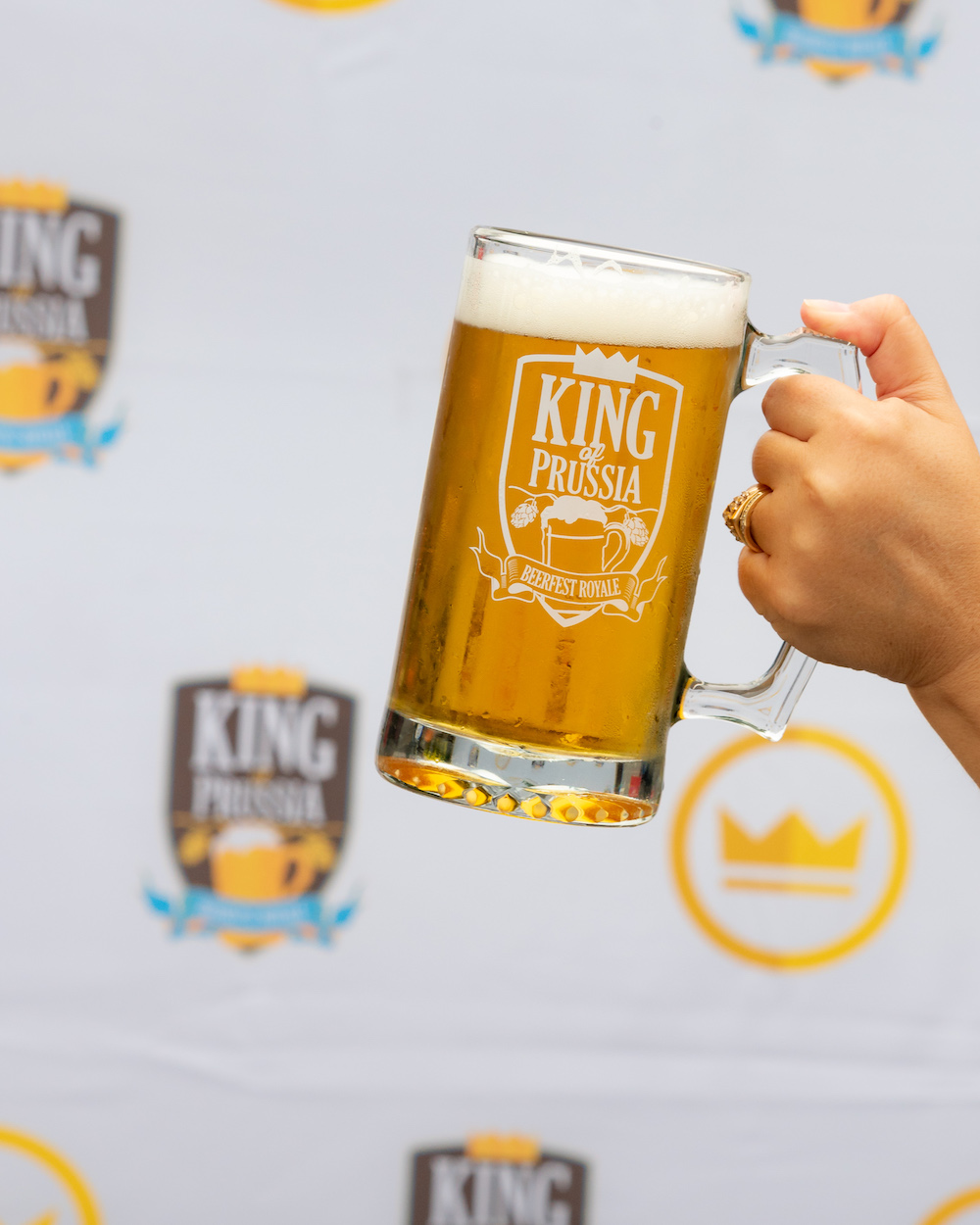 Like most of our fans, friends and followers, we were disappointed that we had to cancel King of Prussia Beerfest Royale this year, in the name of health and safety. While we knew that the in-person party would have to be postponed until 2021, we just couldn't let the 9th year of our signature event go by without some fanfair.
So, we brought Beerfest to you! Well, not exactly…but we went virtual! Working with our friends at KOP Beer Outlet and Kunda Beverage, we crafted two special 6-packs, a seasonal Oktoberfest mix-pack and a variety mix-pack. We made sure to use some of our favorite brewers who pour for us year after year at the main event. Then we got to work setting up a Zoom happy hour for ticket purchasers, featuring brewers and reps from seven of the breweries included in the mix-packs. We were elated to lock in Matt Pushinsky, Director of Sales at Conshohocken Brewing, Matt Lally, Head Brewer at Evil Genius Beer Co., Mark Braunwart, Head Brewer at Lancaster Brewing, Keith Maynard, Marketing Manager at Sly Fox Brewing, John Trogner, Co-founder and Brew Master at Troegs Independent Brewing, Dave Goldman, Owner and Head Brewer at Urban Village Brewing and Dan Hershberg, Co-founder and Chief Branding Officer at Workhorse Brewing for a chat and Q&A session. The Zoom took place on Friday, October 2 from 5-6:30 PM and was hosted by our friends at Breweries in PA. We were also graced with the fabulous musical stylings of Emily Drinker for our musical intermissions. Ticket purchasers also received a custom KOP Beerfest can glass and a keychain bottle opener.
Thank you to everyone who participated and we hope to see you all back in the KOP Mall parking lot so we can party in person in October of 2021!
Special thanks goes out to our print sponsor, Conlin's Print.