December 3, 2020
Upper Merion Township Small Business Spotlight: Erica Webster of Dub Fitness
By Shauna Sanchez, Digital Marketing Associate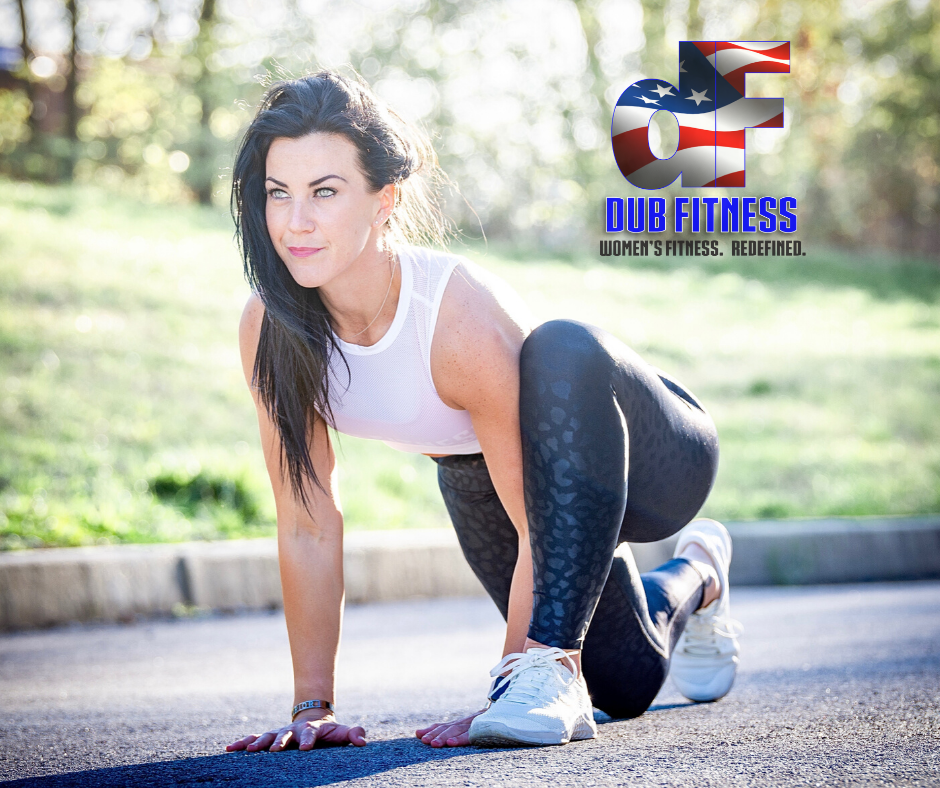 Upper Merion is home to an abundance of incredible small businesses that many in our community have grown to know and love. The holidays are the perfect time to shine a spotlight on some of our favorite small businesses in King of Prussia. Each week, Upper Merion Township will feature a Small Business Hero and share their story. This week's featured small business hero is Erica Webster of Dub Fitness.
If you build it, they will come. When Erica Webster founded Dub Fitness in 2014 on a part-time basis, she started with 7 members. Today, Dub Fitness has grown to serve 71 members (90% of which are Upper Merion residents) with several employed coaches in their location at 303 E. Church Road in King of Prussia. Dub Fitness focuses on "women's premier fitness", including small group fitness classes for women, 1-on-1 personal training, athlete training, and nutrition guidance.
Dub Fitness is more and more becoming a fixture in the happenings of the Upper Merion community through their active support of local non-profits including Team Foster (service dogs for Veterans), the Greater Philadelphia Veterans Network, and the Laurel House. Dub Fitness regularly organizes and/or participates in numerous fundraising events, and they fundraise and raise awareness for a different charity each month. Dub Fitness members enjoy taking part in these unique fundraising opportunities (such as the Ruff Ride 24-hour-cycle-a-thon fundraiser at Workhorse Brewery), in addition to their fitness membership.
While COVID has wreaked havoc on the fitness community, Erica has ensured that Dub Fitness is being flexible and resilient. According to Erica, "We've significantly expanded our remote/virtual options for classes, have loaned out equipment for members to use at home, and have implemented stringent protocols for in-person classes. Most of all, we've really increased our focus on programming to keep our members engaged in unique ways to help address not only physical health but mental health. I host happy hours, cooking classes, and weekly "Tea with Coach E" to name a few, in efforts to keep us all engaged and give our brains a break."
In spite of the significant challenges facing the fitness community that still lie ahead, Erica is buoyed by the ongoing support of her loyal members, many of whom have developed close-knit relationships with each other and with Erica. Erica is excited to be planning for an expansion of Dub Fitness into Wellness – both personal and corporate. Erica noted, "We are truly bringing a whole person approach – body, mind, heart – to reach not only our traditional members, but also business owners looking to improve the wellness of their employees. This is an opportunity for business owners to reap the benefits of healthier, more energetic and more productive employees."
Erica and her team are working hard and are fighting for their Upper Merion Township business and members, and there is already a vision for the future beyond COVID. "While COVID has knocked us down," Erica says, "I am very much looking forward to being a part of Upper Merion Township's coming out party for 2021. I just want to meet more of our community. I want to be a familiar face to them and vice versa (whether they work out at our gym, or not). I just want our community to know that I am here for them."
Congratulations, Erica Webster and Dub Fitness, on your nomination as an Upper Merion Township Small Business Hero!
Do you have a favorite small business in Upper Merion Township? Nominate them to be featured here!