May 6, 2019
Food Truck Tuesday: Coming to a Parking Lot Near You
By Rachel Ammon, Director of Marketing & Communications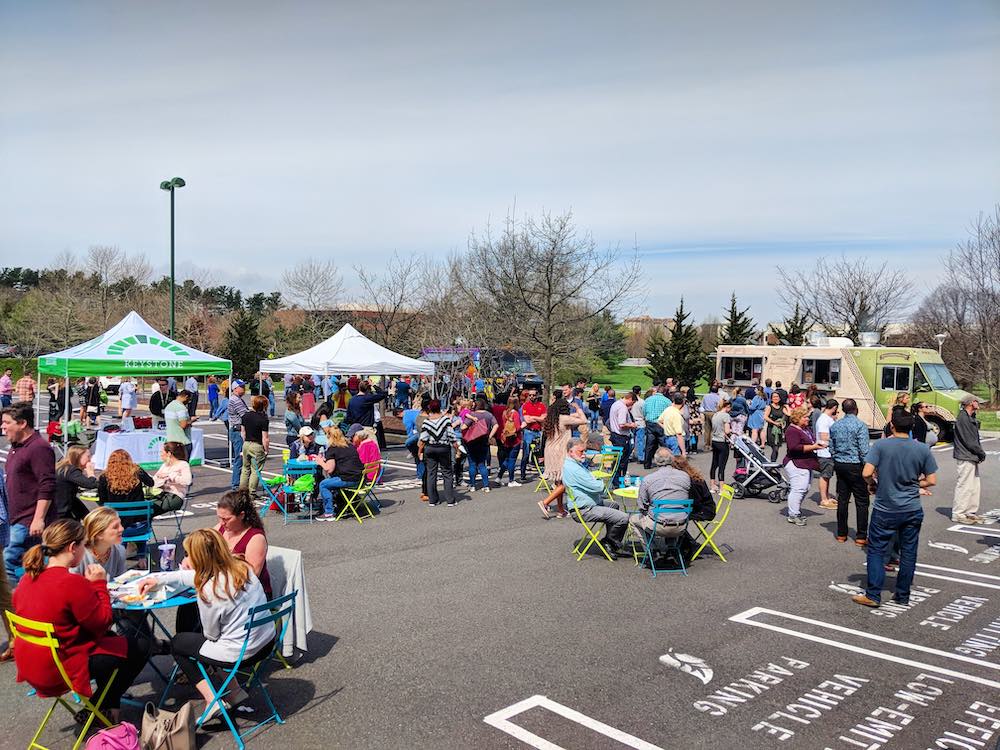 What has 16 wheels, plays music and can entertain you during your lunch hour?  Nope – not a joke. We're talking about King of Prussia District's newest event series, Food Truck Tuesday, and it's coming to a parking lot near you soon!
King of Prussia District first debuted Food Truck Tuesday in 2018 with a single event at 150 S. Warner Rd., which attracted 400+ KOP employees, residents and visitors.  In the days and weeks after, people contacted us wanting to know when and where the next Food Truck Tuesday was taking place.  From this interest sprouted an event series, that we anticipate will live on for a few years.
Food Truck Tuesday 2019 officially kicked off April 9 in the parking lot shared by GeoBlue and Radial at 933 First Ave. in Moore Park.  Urban's Wood Fired Pizza, Dump-N-Roll, Phyllodelphia and Dia Doce rolled in, along with live music from Mike Greer & Co. Attendees enjoyed the sunshine, giant yard games and got to know the incredible sponsors of the event series: Presenting Sponsor WSFS Bank, and Event Sponsors Keystone Shops, Main Line Health, PECO, REMAX Plus and Xfinity.  Approximately 450 people came out to enjoy Food Truck Tuesday, which will feature new trucks and bands each time!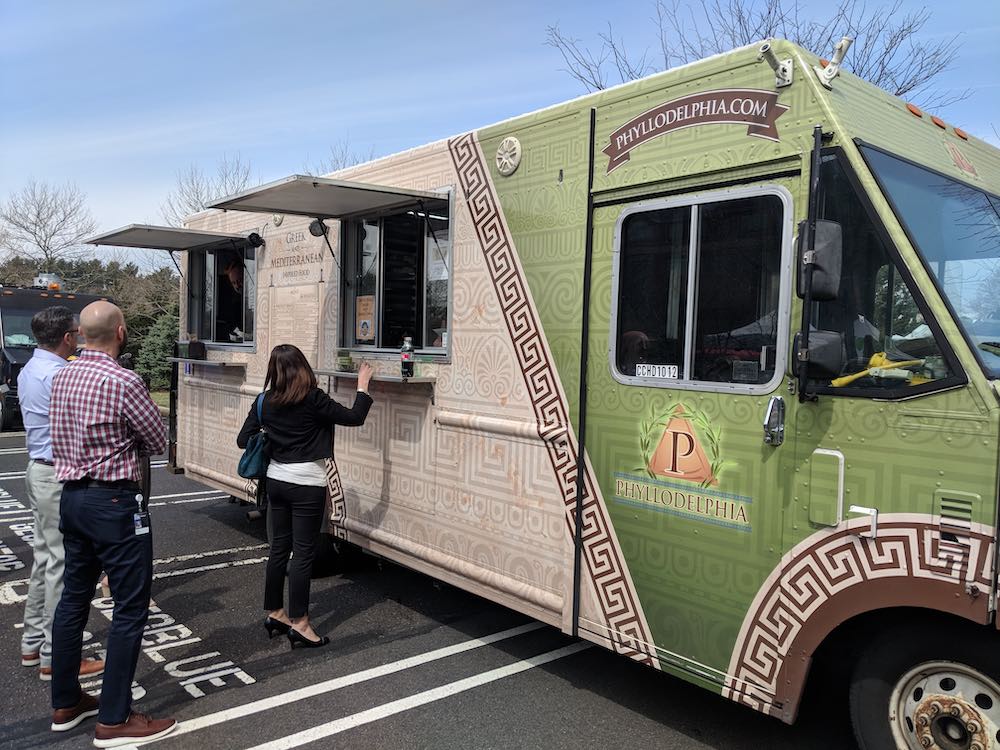 "Food Truck Tuesday at GeoBlue/Radial was fantastic," said Katie Morgan, an employee at Radial. "The food truck choices were great, it was fun looking around at the vendor items and getting some swag, and live music over lunch is awesome!  I'm looking forward to attending the next one!"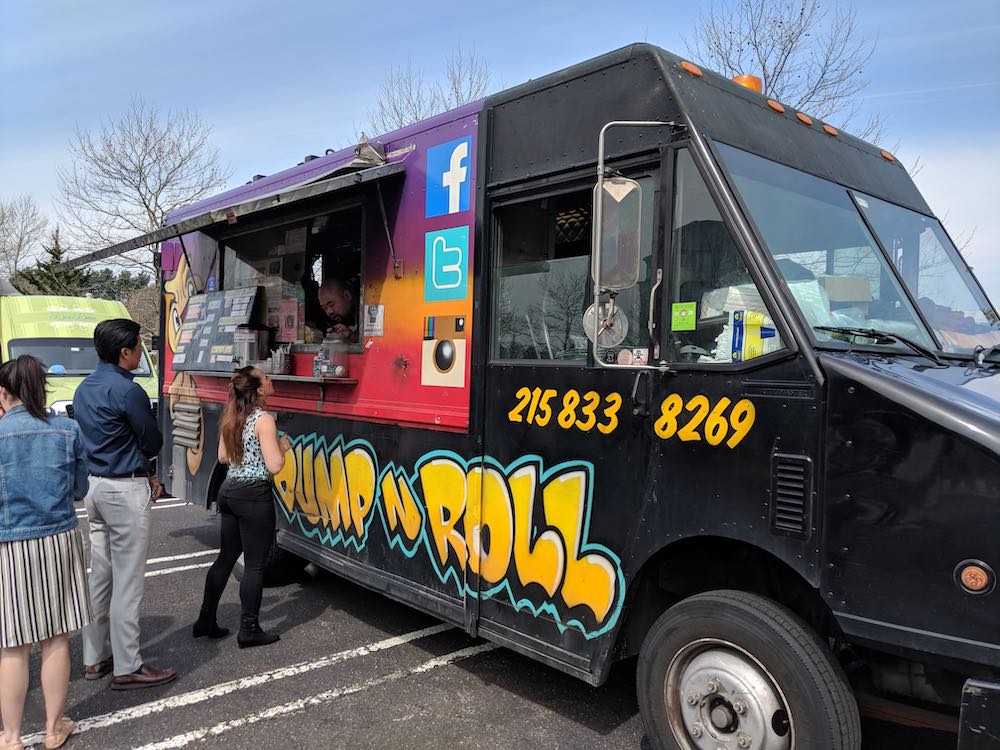 Next up, Food Truck Tuesday will pop up at 455 S. Gulph Rd, on May 14 from 11:30 am-1:30 pm.  Don't miss out on eats by Surf and Turf Truck, Dos Hermanos and Crème Brolee, live music by Cubbage and more giveaways and fun from our sponsors and King of Prussia District.  Hope to see you there!