August 11, 2020
Get More, KOP: Gift Card Upgrade Begins with a Bang
By Shauna Sanchez, Digital Marketing Associate, King of Prussia District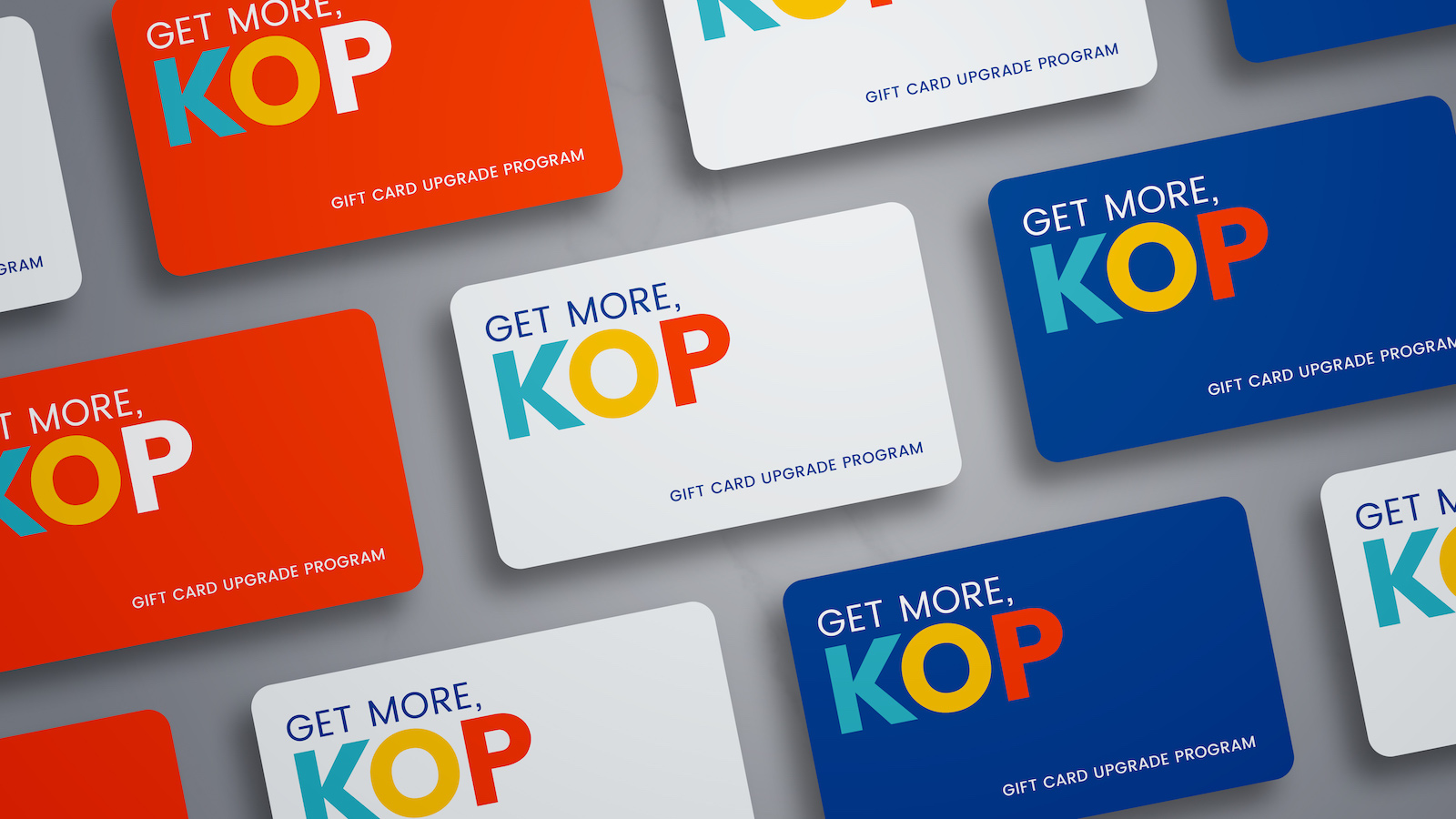 The Get More, KOP: Gift Card Upgrade is a long name for a pretty simple concept: Buy a $25 gift card, King of Prussia kicks in an additional $10 and KOP restaurants, retailers, gyms, hotels and other businesses receive the full $35. With the goal of boosting the local economy, this initiative is a win-win for shoppers and businesses alike. Round One of Get More, KOP was a hit, with 1,000 total gift cards from 30 different KOP restaurants, retailers and businesses selling out in just under 27 hours, generating $35,000 for the King of Prussia economy.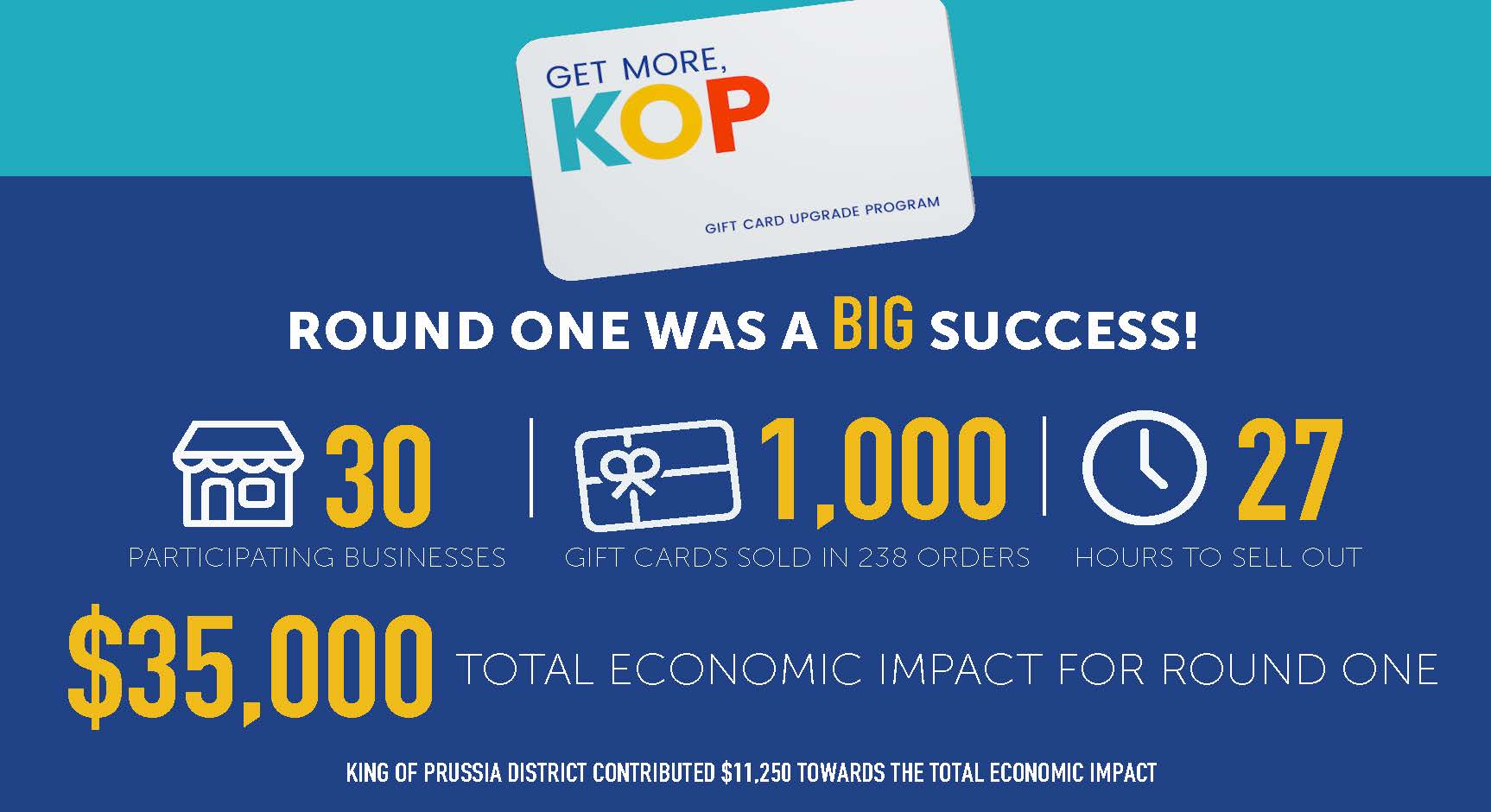 How does it work for shoppers? When the flash sale opens, visit our website to purchase as many $25 gift cards as you would like (they make great gifts!). Your gift cards will then automatically be upgraded to $35 each, courtesy of King of Prussia District.  Within 5-10 days, each business that you purchased gift cards from will fulfill your orders via mail or digital ecard.  BUT…don't delay, because only 1,000 cards will be available for purchase during each round!
Any King of Prussia business with the ability to sell KOP-only gift cards (or with another location 60 mi+ away) is eligible to participate (see full eligibility requirements and sign-up here). If you have a favorite KOP business that you want to see on the list, let them know!
Round Two of Get More, KOP starts Tuesday, Sept. 8 at noon with 1,000 cards. This round, we are adding even more KOP restaurants, retailers and businesses to the list. Check back to the website often, as we will be adding new participants as they sign up, and get ready to Get More, KOP!
Looking to sponsor this initiative? Sponsorship opportunities are available!