January 9, 2023
Welcome New Board Members and Meet our New Slate of Officers
By Rachel Ammon, Director, Marketing & Communications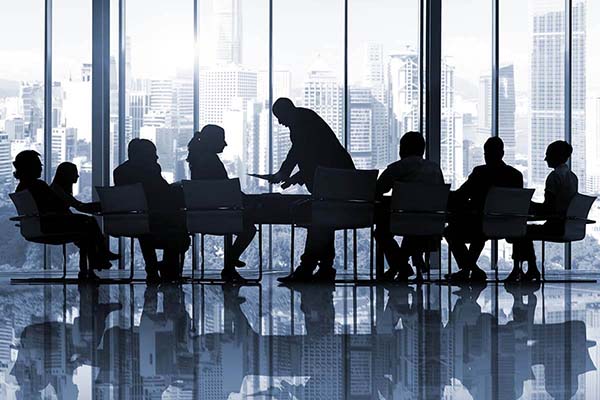 King of Prussia District is pleased to announce the appointment of Suzanne Ryan and Peter Karakelian to its Board of Directors!
Suzanne Ryan serves an External Affairs Manager for PECO where she is the lead company representative with governmental officials, business and community leaders and non-profit organizations in Montgomery County. Suzanne has thirty years' experience in the utility industry with demonstrated leadership in the areas of government relations, crisis management, issues advocacy and community engagement. In addition to King of Prussia District, Suzanne serves on the Boards of the Chamber of Commerce of Greater Montgomery County and GVF, and is Chair of the Montgomery County Workforce Investment Board. Suzanne earned her Bachelor of Arts Degree in Organizational Development from Rosemont and resides in Montgomery County with her two children.
Peter Karakelian is the owner of The Autowash Group, which is headquartered in King of Prussia. The Autowash Group is a multi-faceted car wash and commercial real estate company which designs, develops and operates car care facilities and manages single tenant commercial properties in the Greater Philadelphia area. Peter truly enjoys enhancing neighborhoods by redeveloping distressed and contaminated properties while having fun providing great services to the communities into which he invests. Peter studied Civil and Environmental Engineering at Cornell University and is a licensed Professional Engineer in Pennsylvania. In his free time, he enjoys practicing Pilates, spending time with family, and participating in any activity on, under or around salt water.
With the addition of Ryan and Karakelian, King of Prussia District now has 18 members of the Board. Deeply rooted in the community, King of Prussia District's Board Members are passionate about contributing to KOP's long term success.
"Over the past 12 years, our organization has welcomed many dedicated individuals to our Board of Directors, each with their own connection to our mission of making KOP more vibrant, attractive and prosperous," said Eric Goldstein, President and CEO of King of Prussia District. "Suzanne and Peter are incredible stewards of this community and are both excellent additions to the Board."
King of Prussia District is also pleased to present the organization's 2023 Slate of Officers:
Chair of the Board
Lea Anne Welsh, Korman Communities
Vice Chair
Eric Davies, Wurzak Hotel Group
Treasurer
Richard Kubach, Best Western Plus The Inn at King of Prussia
Secretary
Robert Hart, Simon Property Group
Past Chair
Carol McCoy, Radial
A full list of King of Prussia District's Board of Directors can be found here.