July 30, 2021
Ten Years of Executing Development Strategies
By Eric Goldstein, Executive Director, King of Prussia District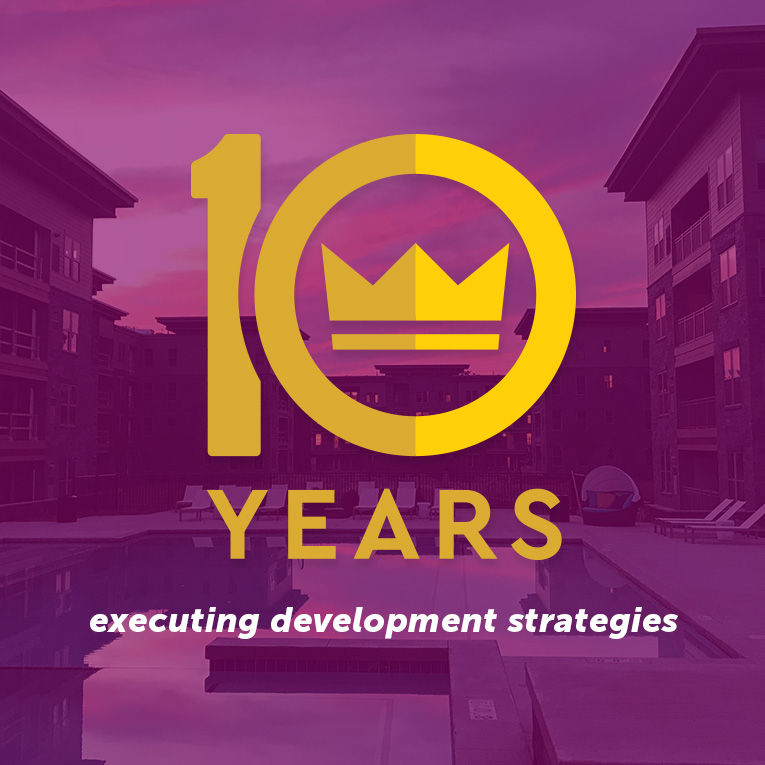 Since our founding in 2010, King of Prussia District's mission has remained the same: To collaboratively improve the economic environment in King of Prussia by making it more vibrant, attractive and prosperous. Our five point program established by our founders aims to make our community a more attractive and accessible place to live, work, play and operate a business. As cliche as it sounds, that old familiar phrase, "if you build it, they will come," may spring to mind as you drive through King of Prussia, especially if it has been awhile since you've visited. In the last ten years, King of Prussia has experienced incredible development, with over $4B invested across a wide spectrum of industries.
How We Encourage Growth
Working collaboratively with our stakeholders (owners of the 435 properties within our boundaries), Upper Merion Township and other partners, we execute the organization's five-point Program Plan, which includes Marketing & Communications, Physical Improvements, Tax Policy, Land Use & Zoning and Transportation. Our programs and services are designed to promote high quality, attractive public spaces, comprehensive master planning for the future of King of Prussia, a regionally competitive tax structure, multi-modal transportation options and enhance King of Prussia's profile.
Land Use & Zoning
Recognizing a shift in company and employee preferences for mixed-use, pedestrian oriented amenities, in 2014 we collaborated with Upper Merion Township to produce a new mixed-use district for the area encompassing the King of Prussia business park (now Moore Park). The new zoning district is a major step toward restoring the area to its past status as suburban Philadelphia's premier office park. Changes to the Subdivision and Land Development Ordinance were also made to improve design standards and encourage institutional quality investments.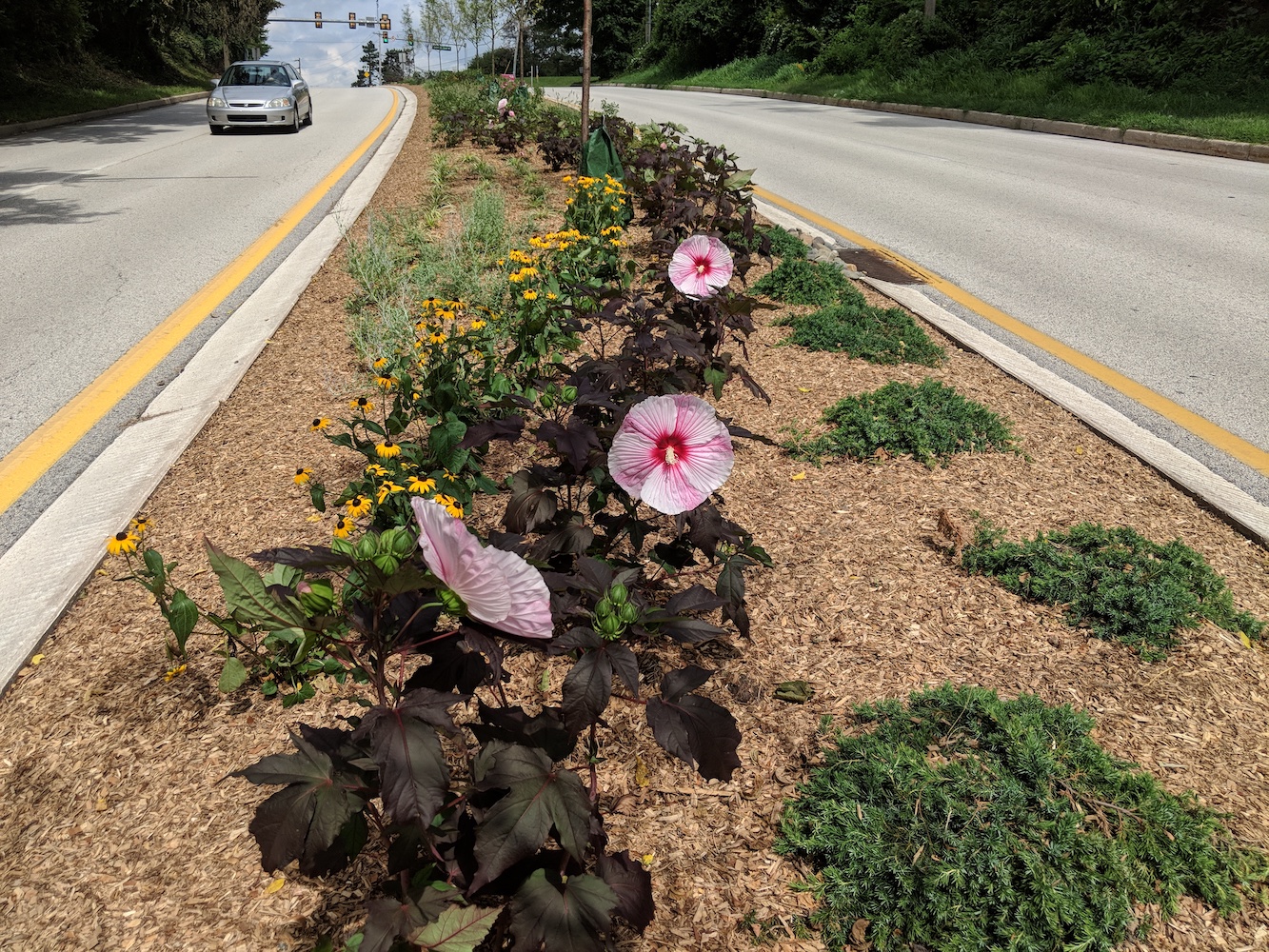 Physical Improvements
Improving the aesthetics of King of Prussia through physical improvements is one of the most visually obvious ways we work toward making King of Prussia more attractive. King of Prussia's gateways, complete with signage and landscaping, welcome commuters to KOP by enhancing the visual experience. Projects like the First Avenue Linear Park offer King of Prussia employees and residents an outdoor space to relax or work and a wide trail to walk, run or cycle.
Tax Policy
We believe that a healthy balance of taxes on businesses and residents will lead to the best opportunities for future economic development and job growth. In an effort to ensure that King of Prussia has a regionally competitive tax structure that promotes and grows businesses, we continues to examine existing tax codes of Upper Merion Township as well as nine of the region's largest employment centers that compete for companies and employees. We use the data and research gathered to develop meaningful recommendations for the Township to consider for potential tax reforms.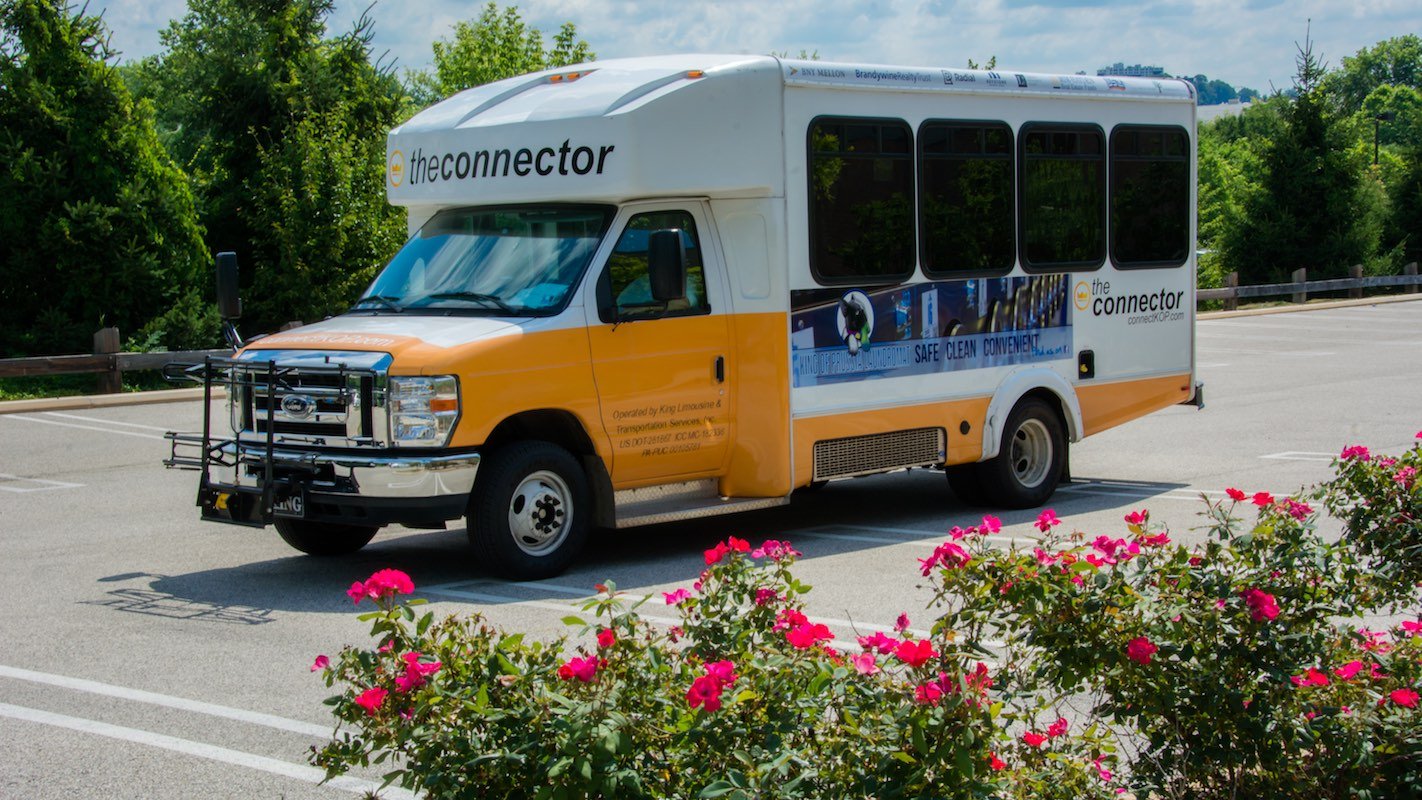 Transportation
King of Prussia District plans and implements strategies that enhance vehicular, pedestrian, bicycle and public transportation access. With initiatives that lead the way for easier highway access, new modes of public transportation, sidewalk and bike lane creation and more, we strive to improve the flow of life in King of Prussia. Theconnector commuter shuttle, managed by King of Prussia District, is our last-mile connection between public transportation in Norristown and Wayne to our major business centers in KOP. We are also strong advocates for SEPTA's King of Prussia Rail project, a game-changing transportation project that will connect the three largest employment centers in Greater Philadelphia: King of Prussia, University City and Center City Philadelphia.
Marketing & Communications
King of Prussia District's marketing efforts, from multi-channeled advertising campaigns, to special promotions, to a year-round roster of special events, are an important part of driving more traffic to KOP and advancing its profile as one of PA's premiere live, work, play, stay communities. Our large-scale signature events, KOP Beerfest Royale and KOP Restaurant Week and KOP Shops for CHOP, bring thousands of people to the area to experience all KOP has to offer, while our business networking events, First Responder Appreciation Week, Food Drive and Food Truck Tuesday promote community and collaboration among those who live and work here. Perhaps less visible but equally as important, our relationships with editors and journalists ensure that KOP is well represented in local and regional press.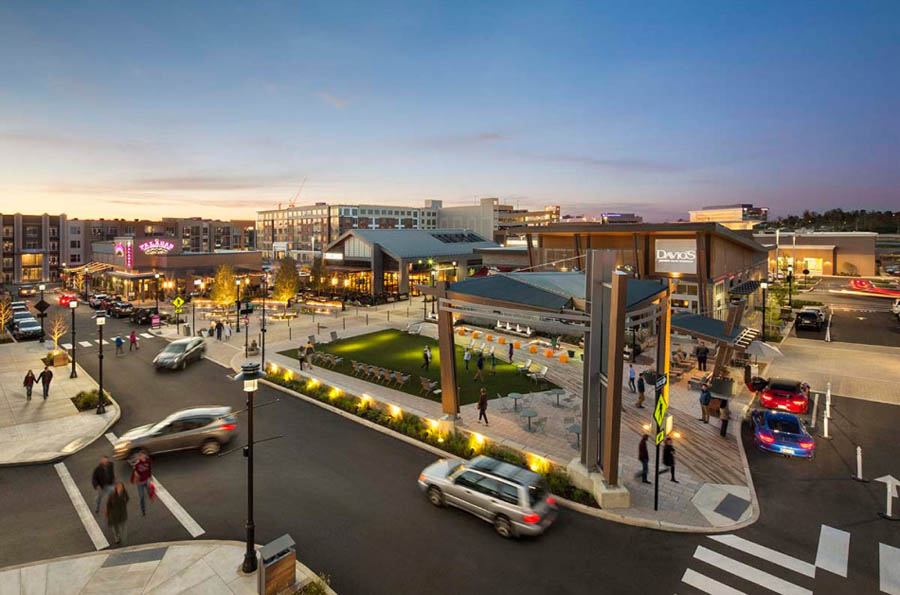 Significant Investments of the Decade
There have been a number of notable development projects in the past decade, one of the most transformative being The Village at Valley Forge. This $50M investment is anchored by Wegman's, which upon opening in 2012, created 700 new jobs. With the addition of the King of Prussia Town Center in 2016, this once barren location is now KOP's exciting, walkable downtown. The 126-acre mixed-use community is currently home to more than 2,900 housing units and major institutions like Main Line Health, Anthology Senior Living and Children's Hospital of Philadelphia, which will open a new inpatient hospital next to its existing KOP Speciality Care Center this fall.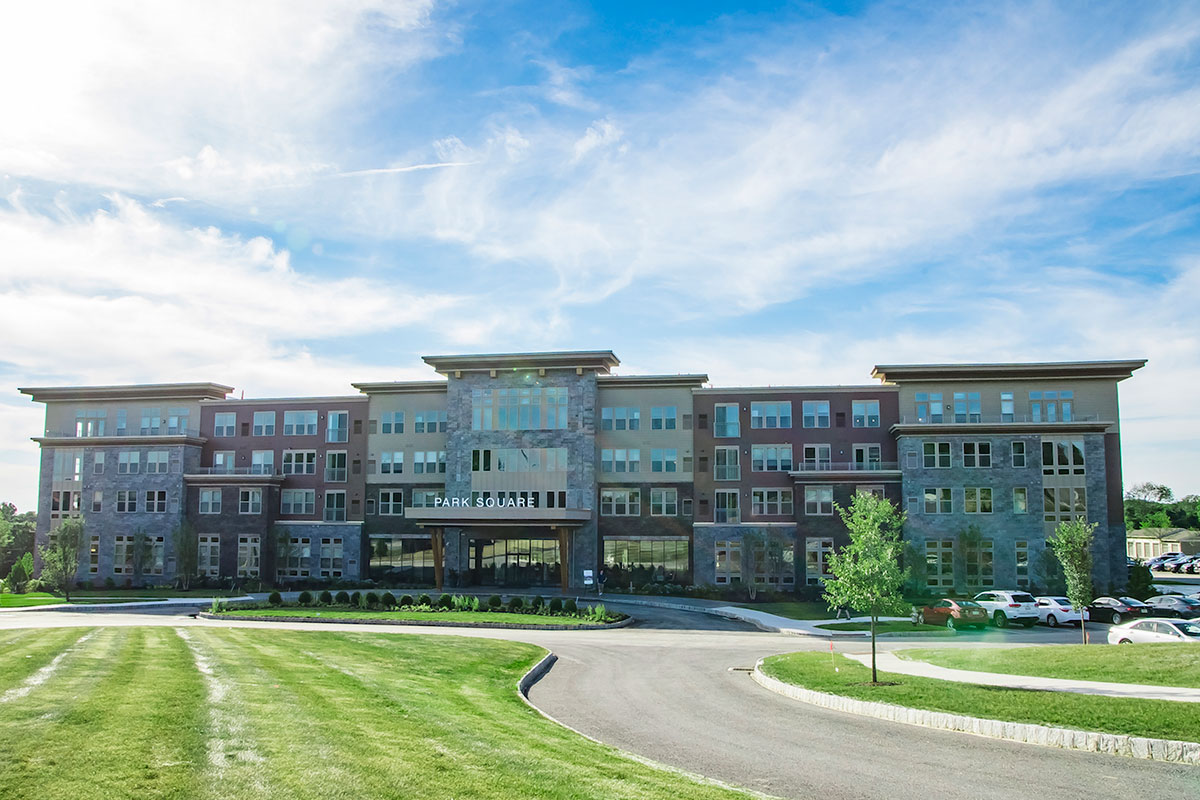 After a 20 year drought with no new housing developments built despite employment numbers rising, KOP has caught the eye of multifamily developers that were eager to capitalize on KOP's desirability. The first multifamily development to open in The Village at Valley Forge was Indigo 301 in 2016. This 363-unit contemporary apartment building set the tone for the quality of beautiful living options to come. Shortly afterwards, 251 DeKalb began a $50M renovation, transforming the former Marquis Apartments into high-end, luxury living. Canvas Valley Forge and Omnia Valley Forge were completed in 2017, followed by Park Square, The Smith and Hanover Town Center in 2018. The Brownstones, Cirro King of Prussia (formerly Hanover Town Center) and SKYE 750 rounded out the multi-family development boom in 2019. In 2020, Toll Brother's condo project 575 South opened. Cranes still dot the Village skyline, with two more multifamily developments under construction in 2021.
Check out our interactive timeline to look back on all the development progress over the past decade.
If You Build It, They Will Come
The boom in development has had a significant impact on business owners choosing to move their companies to King of Prussia. Many high-profile companies moved their headquarters into KOP in the last ten years, including American College of Financial Services, Camber Spine Technologies, CSL Behring, GeoBlue, Purolite, Qlik, Quench and Vertex. Today, 4,021 companies call KOP home.
Now, 11 years after our founding, we remain as passionate as day one about KOP's future are honored to work alongside our stakeholders, Township and partners to continue to contribute to KOP's impressive growth and development.