September 9, 2019
Redevelopment Brings New Life to First Avenue
By Shauna Sanchez, Digital Marketing Associate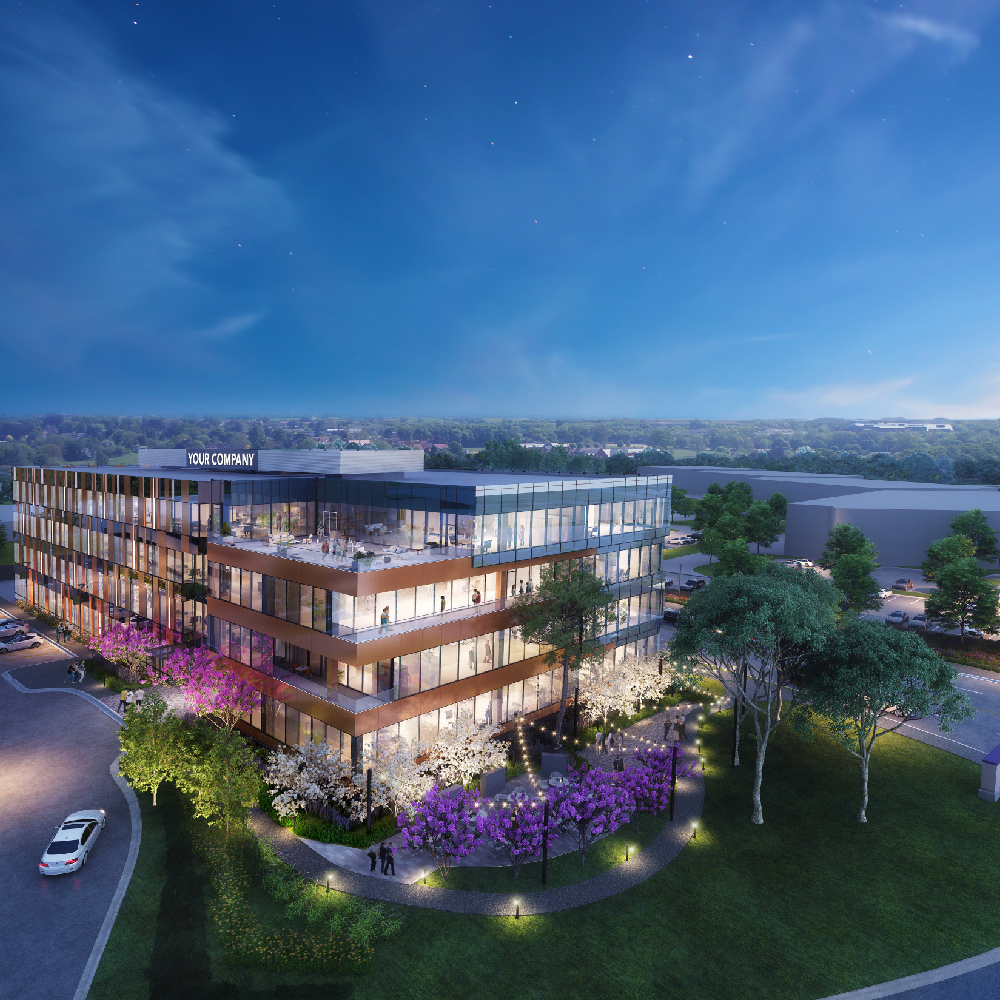 On July 24, 2019, demolition began at the property at 650 Park Avenue, marking the start of a beautiful redevelopment project by Brandywine Realty Trust. The new office building is a four-story, 100,000 SF efficiently-designed and contemporary workspace on a 3.7 acre property, with amenities that include open-air spaces, communal work environments and a fourth-floor terrace that will serve as a flexible gathering space ideal for group fitness classes, lunch meetings and evening gatherings. Strategically designed to offer customizable layouts, the development can be tailored for single, or multi-tenant users and offers a range of desirable amenities that complement the development.
In addition to the new modern structure, 650 Park Avenue will also compliment the First Avenue Linear Park, which is transforming underutilized, private lawns into a 2.6-mile-long active public amenity. The Linear Park will create pathways on both sides of First Avenue, complete with landscaping, seating coves, ornamental benches, lighting and trash receptacles.
This marks Brandywine's second redevelopment project in King of Prussia, in addition to their ground-up 110,000 SF commercial office project for GeoBlue at 933 First Avenue. The continued investments Brandywine has made in King of Prussia have helped to significantly elevate the region.
"King of Prussia is among the most successful suburban economic hubs in the nation, and strategic investments real estate, transportation and infrastructure will make substantial impacts in further elevating the expanding subdistrict," said Jerry Sweeney, President & CEO of Brandywine Realty Trust. "650 Park Avenue boasts a premier location in the heart of King of Prussia, however in order to continually attract leading businesses and talent from the region and beyond, we elected to reinvent the asset to deliver a sleek and highly desirable property that will rival the most striking urban workplaces."
This type of redevelopment is a welcome addition to Moore Park, which was rezoned in 2014 to include residential and retail space in addition to industrial and commercial office space. The modern new building along with a recreational trail will not only improve the aesthetics of the area, they will also make Moore Park a more attractive place to live, work and play.
The building at 650 Park Avenue is expected to be completed in fall of 2020.