March 2, 2022
Moore Road Multimodal Trail Study Explores New Connections
By Chris Basler, Director, Capital Projects and Planning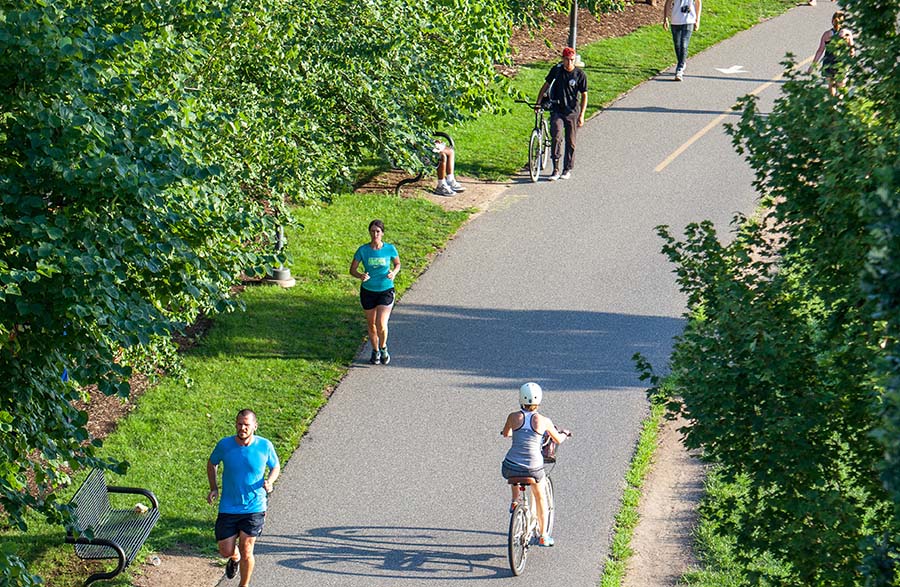 King of Prussia District is pleased to announce that the Moore Road Multimodal Trail Study is underway. The study will be used to explore the possibility of linking the First Avenue Linear Park with the Schuylkill River Trail West (SRTW) via Moore Road. This important project will ultimately connect the commercial and residential properties in Moore Park to Valley Forge National Historical Park and the Circuit Trails, one of America's largest trail networks with hundreds of miles of multi-use trails throughout the Philadelphia region. The team of Simone Collins Landscape Architecture and Traffic Planning and Design will prepare schematic designs for a multimodal trail and linear park along both sides of Moore Road and part of West Valley Forge Road.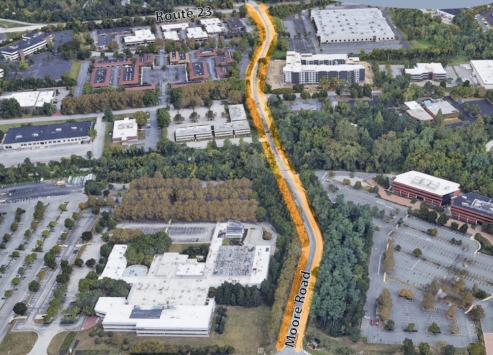 The designs will illustrate ways to connect the existing mix of properties, including multifamily developments, commercial office properties, restaurants, hotel, service retail, entertainment venues and the recently accredited Silas T. Burgess Arboretum with exciting future developments like Topgolf, Amazon, Mancill Mill Road Townhomes and the King of Prussia Rail station (part of the proposed Norristown High Speed Line extension).
The consultant team is reaching out to property owners to gather input on how this initial plan can be enhanced. If you are a property owner along Moore Road and West Valley Forge Road or would like to receive updates on the study, please e-mail chris@kopbid.com.