December 2, 2019
Looking Back on Another Successful Year in KOP
By Shauna Sanchez, Digital Marketing Associate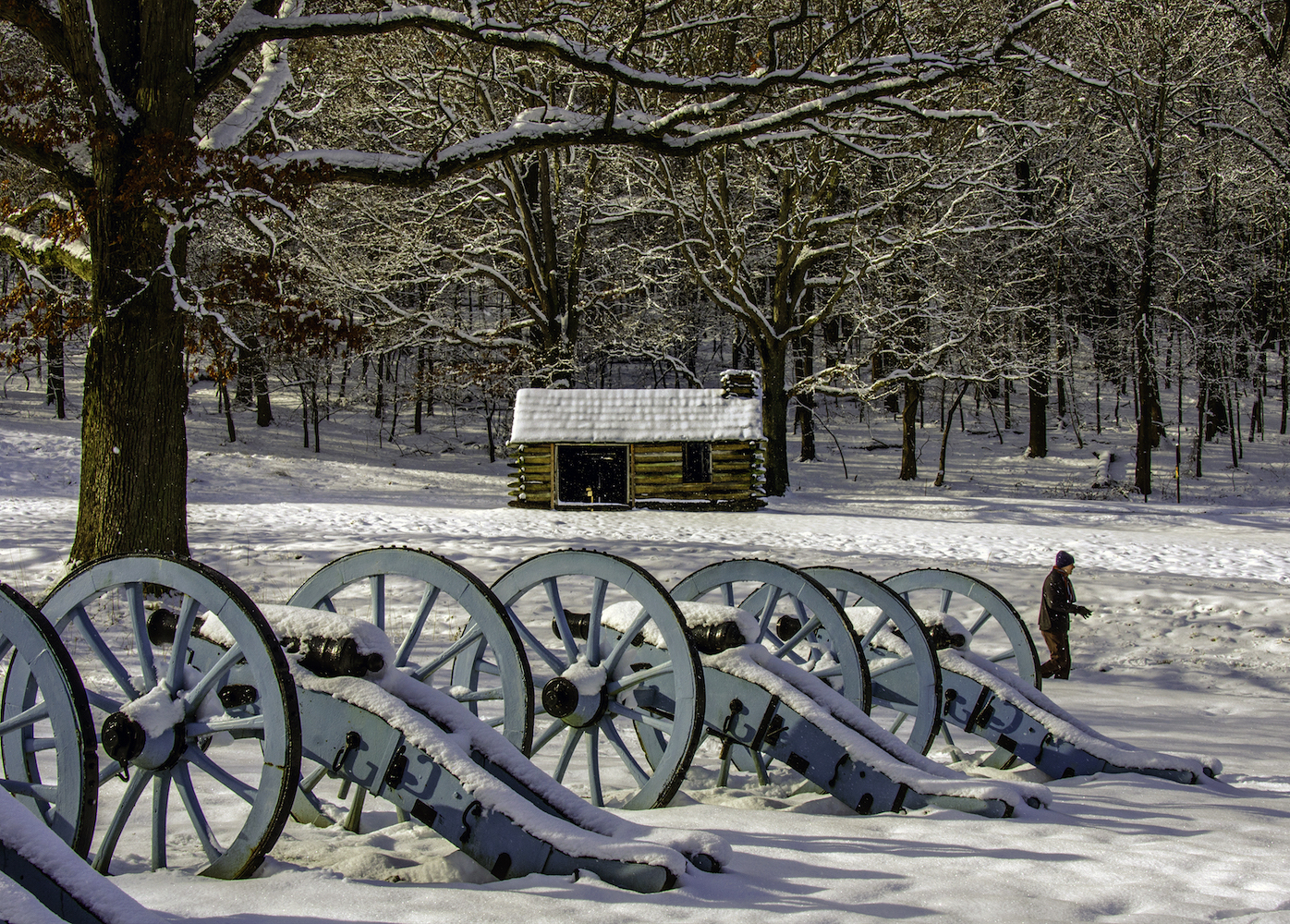 While the year 2019 is slowly winding down, it's clear that the momentum in King of Prussia is not!  This year brought growth, prosperity and a whole lot of NEW to KOP. From beautiful new housing options, to first-to-the-market restaurants and retailers and state-of-the-art office buildings, King of Prussia continues to serve as a magnet for investment.  The future of KOP looks equally as bright, with significant development projects in the works like Children's Hospital of Philadelphia's new inpatient hospital, the redeveloped office building from Brandywine Realty Trust at 650 Park Avenue, Topgolf and the $500M Discovery Labs project at Innovation Renaissance.
We are grateful to play a role in the evolution of this community as Pennsylvania's premier live-work-play destination.  Here are a few of the programatic highlights we are most proud of as we look back at 2019:
MARKETING & EVENTS
The Food Truck Tuesday series brought 300+ attendees per event out to King of Prussia's commercial area parking lots to enjoy music, food, networking and games.
King of Prussia Restaurant Week and KOP Shops for CHOP had a record-breaking year, more than doubling our donation total to Children's Hospital of Philadephia from 2018. With the help of restaurants, retailers, shoppers and diners, we were able to present CHOP with a check for $54,500, bringing our total donations over 4 years to $112,000!
We finished out our final Rock Your Lunch series strong. Thank you to all who rocked with us, and to our friends at Arkema for hosting for the past 8 years!
KOP Beerfest Royale welcomed a record number of attendees for King's Plate and the most people ever in a single session for the Main Event! We enlivened the event with a new layout featuring a Gaming Zone and invited more brewers this year.
Our Business Networking Events included our Annual Report to the Community Luncheon, featuring Keynote Speaker and acclaimed author Ellen Dunham-Jones. Our sold-out Big 3 Breakfast featured a moderated panel that included Elizabeth Smith of SEPTA, Adrian Ponsen of CoStar and Brian O'Neill of Discovery Labs. We will also hold our Annual Meeting and Holiday Reception on December 12!
King of Prussia was mentioned in 75+ news publications, including Philadelphia magazine, The Philadelphia Inquirer, The Philadelphia Business Journal and more.
We also launched a blog (this blog!), revamped our website, and debuted a video touting the many benefits of moving a business to King of Prussia.
PHYSICAL IMPROVEMENTS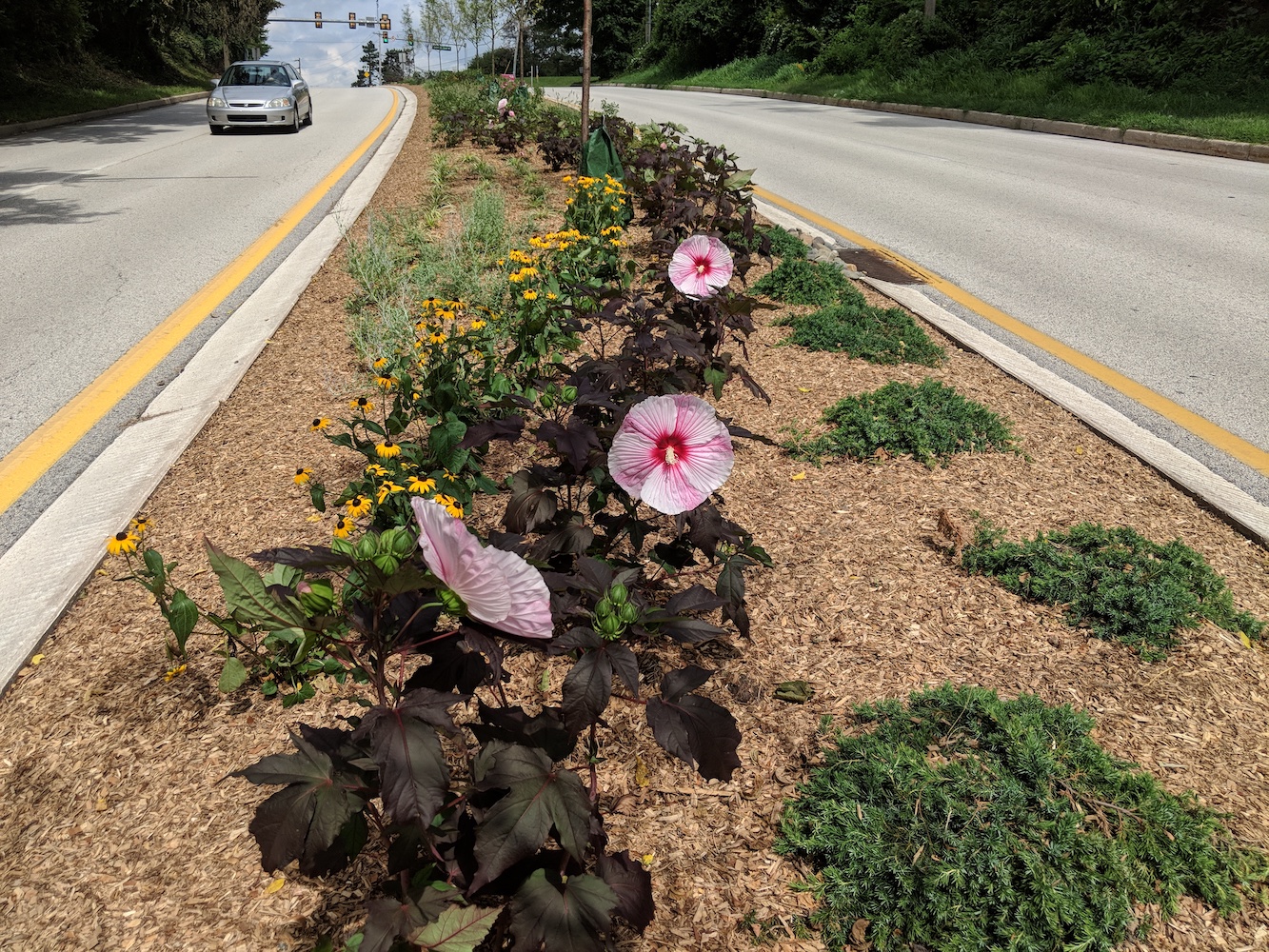 TRANSPORTATION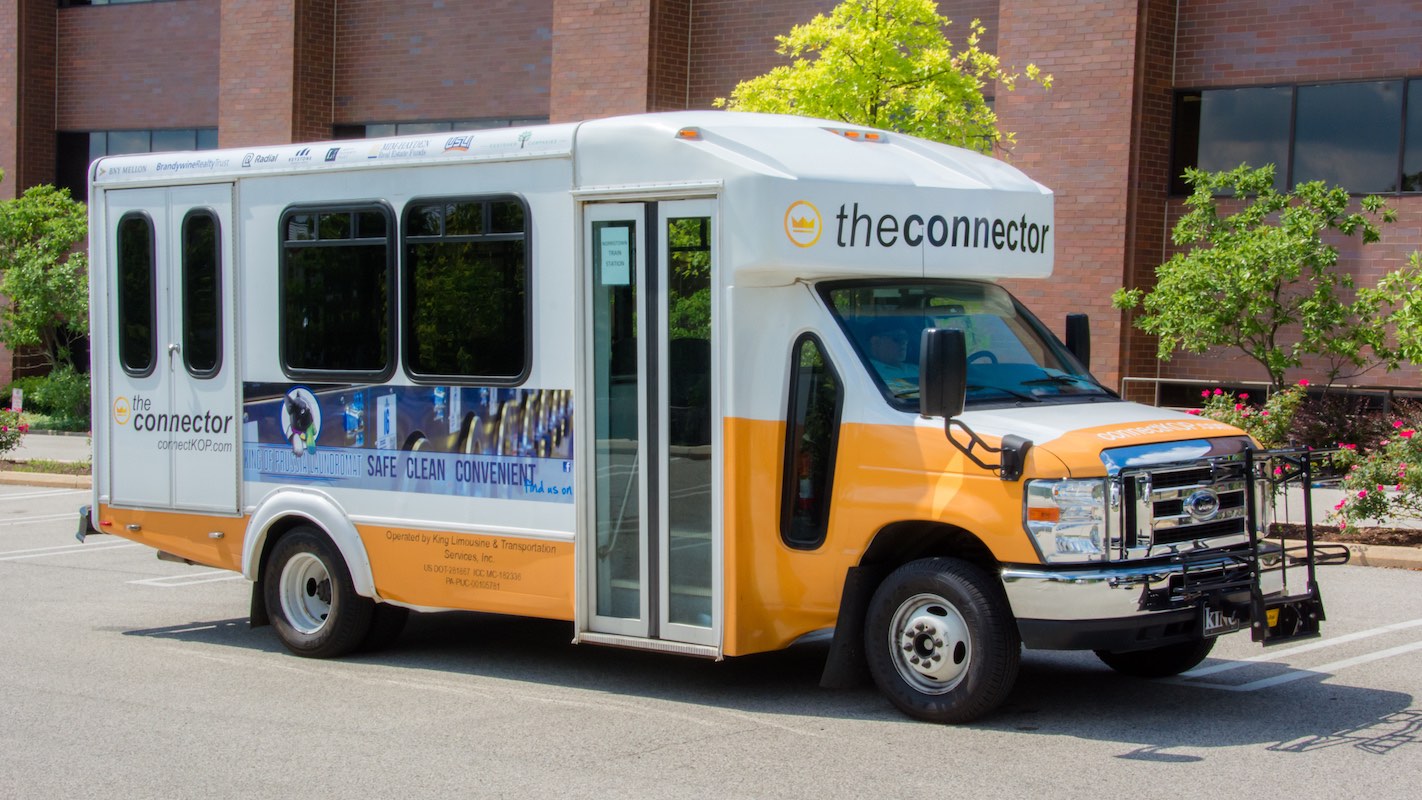 King of Prussia District significantly expanded its theconnector shuttle fleet in response to new companies joining the services.  This year we added non-subsidized, 24/7 service for employees of Amazon's Flex Site in King of Prussia.  theconnector has provided over 80,000 rides to KOP employees since 2013.
King of Prussia District continued to spearhead marketing and advocacy efforts on behalf of the King of Prussia Rail Coalition, growing regional support for the project. KOP Rail continues to advance, with KOP-based firm HNTB submitted 15% Design documents to SEPTA at the end of September. This preliminary engineering work refined the project design and addressed a range of issues, including rail alignment, station locations, property and environmental impacts, maintenance, rail operations, and other details.
COMMUNITY ENGAGEMENT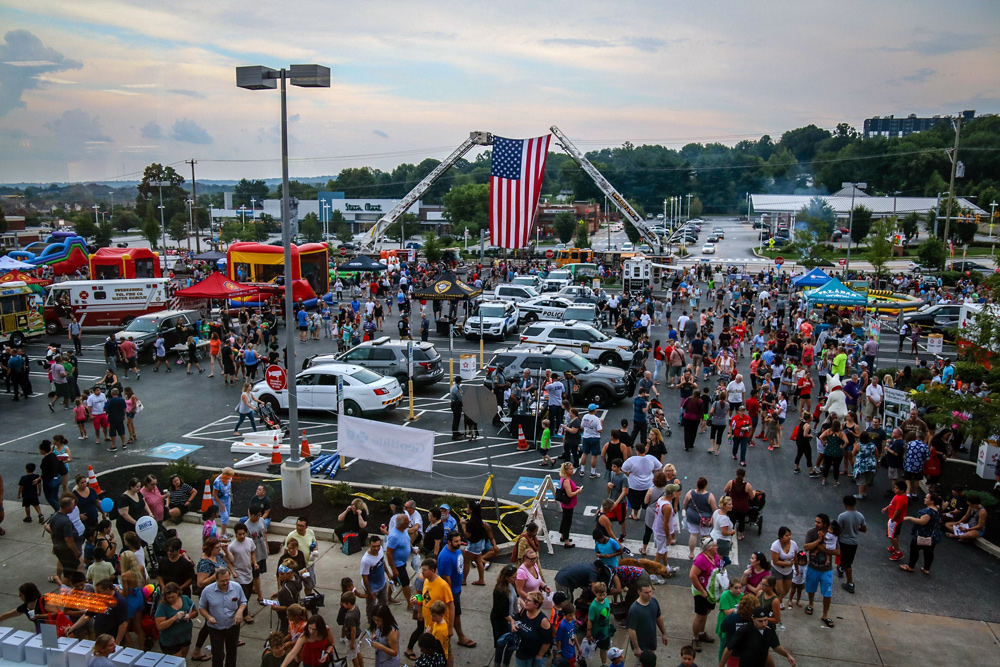 We were proud to once again support the Upper Merion Area Community Cupboard (UMACC) in 2019 through our annual food drive and sponsorship of UMACC's anniversary party.
We supported a variety of incredible community events including The Valley Forge Revolutionary 5-Mile Run, UMT's Concerts Under the Stars and National Night Out.
For the second year, we were pleased to contribute $5,000 to support scholarships and teacher grants within the Upper Merion Area School District.
We could not have accomplished all of this without the support of the entire King of Prussia community. Thank you for partnering with us on another incredible year in King of Prussia!