May 25, 2022
Spring 2022 Update from The King of Prussia Rail Coalition
By Eric Goldstein, President & CEO of King of Prussia District & King of Prussia Rail Coalition Advisory Committee Member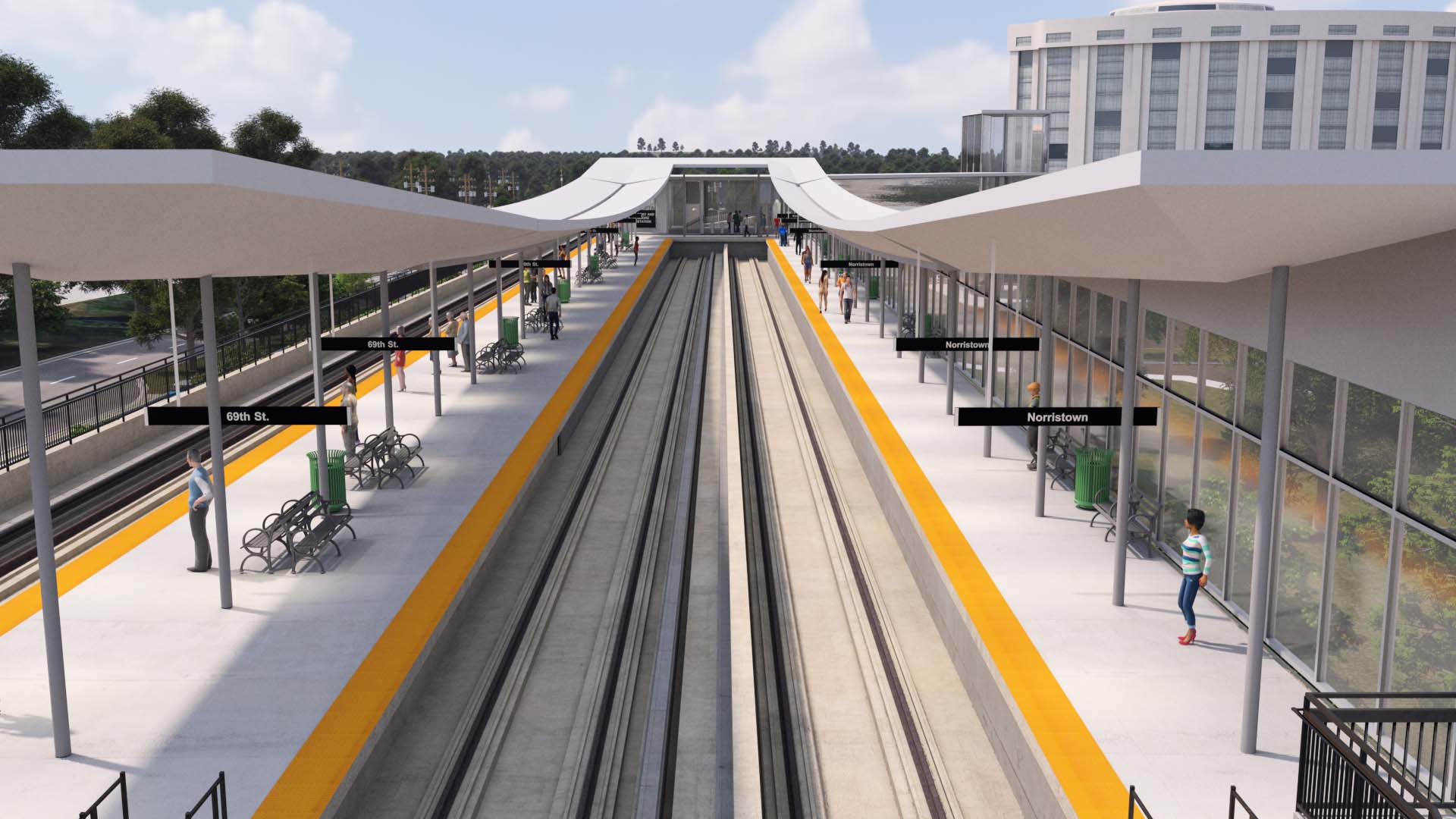 SEPTA's King of Prussia Rail project took some significant steps forward this Spring. On behalf of the King of Prussia Rail Coalition, we are pleased to share the following highlights from this past quarter:
In March, April and May, SEPTA hosted an open house series to seek feedback from Upper Merion Township residents and business owners on station area opportunities, future land use and potential connections at and around the KOP Rail stations, including sidewalks and trails. As part of the series, a virtual open house was held on March 7 and in-person open houses were held on April 6 and May 3. View slides and meeting summaries here.
On April 22, SEPTA released their $1.1B Fiscal 2023 budget, the biggest capital budget in the agency's 58-year history. The plan also outlines $11.4B in infrastructure spending through 2034, which includes $390M for the King of Prussia Rail project. SEPTA previously announced that KOP Rail entered the Project Development Phase of the Federal Transit Administration's Capital Investment Grant (CIG) program – a critical milestone in seeking federal funding support. The CIG program appropriates funds for light, heavy and commuter rail projects; streetcar; and bus rapid transit projects. New Starts provides approximately $2.3 billion per year in federal funding to transit projects across the United States, including extensions to existing systems like the Norristown High Speed Line.
On May 9, SEPTA released its Request for Proposals from engineering firms for the final design phase of King of Prussia Rail.
The King of Prussia Rail Coalition unveiled a new theme for its advertising campaign, Together We Ride. The regional advertising campaign, which is expected to exceed 29M impressions, includes digital billboards on Route 422, the PA Turnpike and Route 309; posters on bus shelters; two-sheet posters placed along SEPTA's Norristown Regional Rail Line; 75 interior train posters in SEPTA's Regional Rail Line fleet; and Google display ads.
These important steps forward put KOP Rail on track for final design, and then construction and operation. You can learn more about KOP Rail's status here and sign up to receive quarterly email updates from The King of Prussia Rail Coalition here. Don't forget to share your support by leaving an endorsement.