October 3, 2021
King of Prussia District Helping SEPTA Shape the Bus Revolution
By Eric Goldstein, Executive Director, King of Prussia District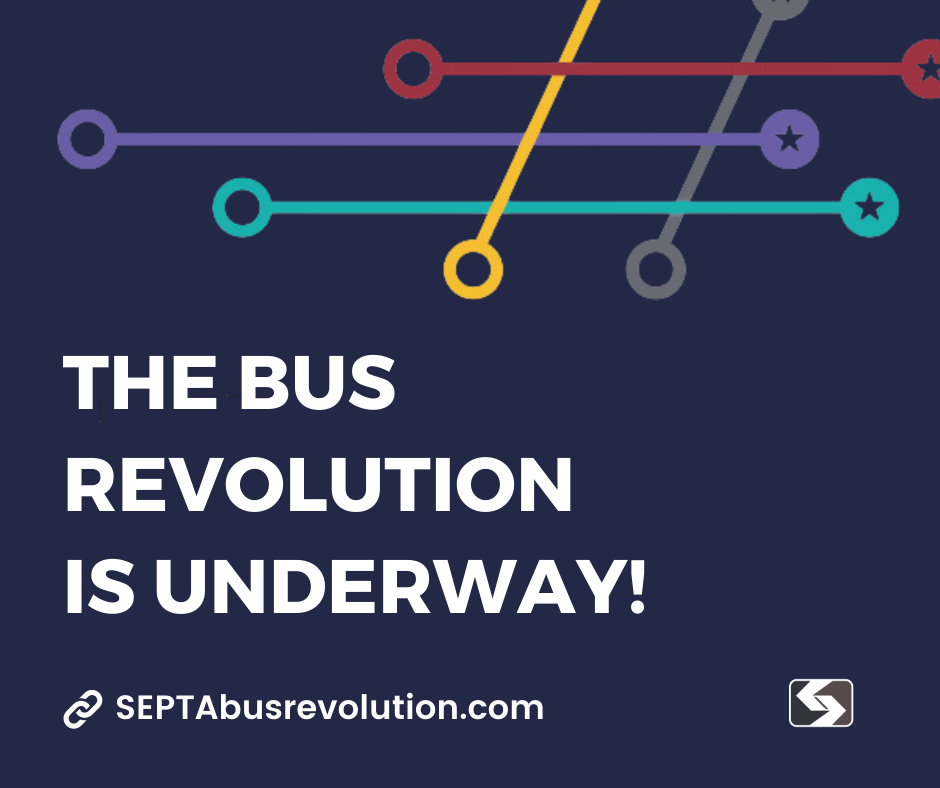 Since our founding in 2010, King of Prussia District has led a few significant transportation initiatives in Upper Merion Township including the launch of theconnector commuter shuttle system; design, fundraising and management of the First Avenue Linear Park multimodal trail; and management and fundraising for the First Avenue Road Diet. We have also participated in a number of advocacy campaigns including the Valley Forge and Henderson Road proposed interchange enhancements.
From time to time, King of Prussia District also participates in more regional transportation initiatives such as King of Prussia Rail and, now, as a member of the SEPTA Bus Revolution project committee.
SEPTA's Bus Revolution is a comprehensive analysis and redesign of the entire regional bus network. The project aims to take a broad and detailed look at SEPTA's bus network with the goal of making it easier to understand and use.
Goals of the project include creating a bus network:
designed to better serve the regional community of riders
that is more responsive to the way people move around the region, especially in the post-COVID world
that responds to a system-wide comprehensive analysis of where the market, demand and need for transit services are in the Philadelphia region
Over the next 12-18 months, SEPTA and the project committee will conduct a detailed analysis of SEPTA's current bus routes. SEPTA will then create scenarios and options for how bus service could be improved. The project will then include public participation events to evaluate and converse about the scenarios, ultimately leading to recommendations.
Implementation of the changes are expected to take place from late 2022 through 2023.
SEPTA's Bus Revolution is also about equity. Improving SEPTA's bus network is one of the best ways to improve the lives of people with low incomes and people of color who rely the most on public transportation to meet their needs.
King of Prussia District's participation ensures that residents, employees and visitors traveling to Upper Merion Township have a voice in creating an efficient and effective bus network to meet our diverse needs. Committee participation also helps us find modern solutions for managing traffic and congestion in the Township.
Want to help? Take this short survey.
For more information, visit SEPTAbusrevolution.com.