May 17, 2019
Island Flowers Through All Seasons
By Chris Basler, Director, Capital Projects & Planning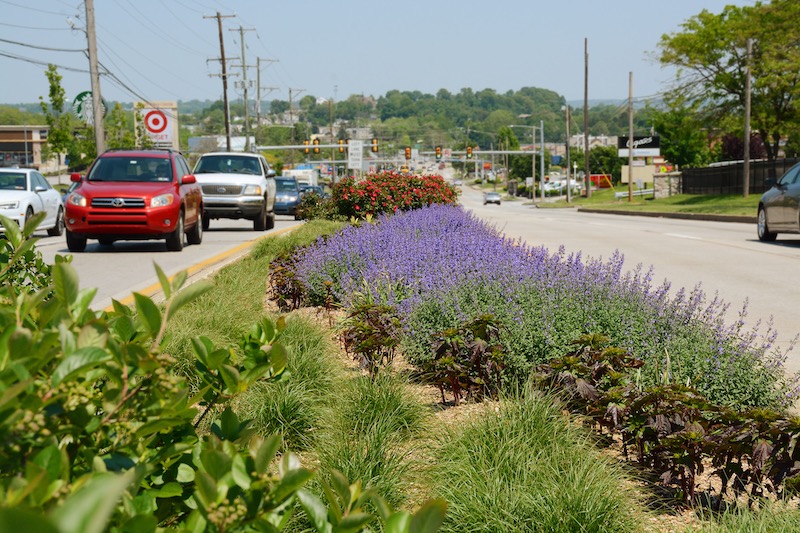 Committed to improving the aesthetic of King of Prussia, King of Prussia District has invested over $1.53M in landscape design and construction, and spent an additional $445K for annual maintenance since 2011. Our colorful footprint is about to get even larger as today, our landscape contractor, All Seasons Landscaping, begins planting four new island medians that will improve the visual appearance of important roadways in KOP. The new or revamped medians along Mall Boulevard, Dekalb Pike and First Avenue will now feature chokeberry bushes and hibiscus plants, along with ornamental grasses and a variety of perennials among existing Abelia, boxwood and crape myrtle. The combination of vibrant spring blossoms, flamboyant summer flowers, colorful fall berries and striking winter evergreens will provide a positive visual impact all year long for residents, commuters and visitors to enjoy.
Last year, PennDOT and the PA Turnpike Commission installed Dynamic Message Boards in a new raised median at the Dekalb Pike/Mall Blvd intersection and in an existing island medians at the Turnpike entrance/exit ramps on Mall Blvd. These transportation enhancements created new opportunities for King of Prussia District to increase our landscaping inventory.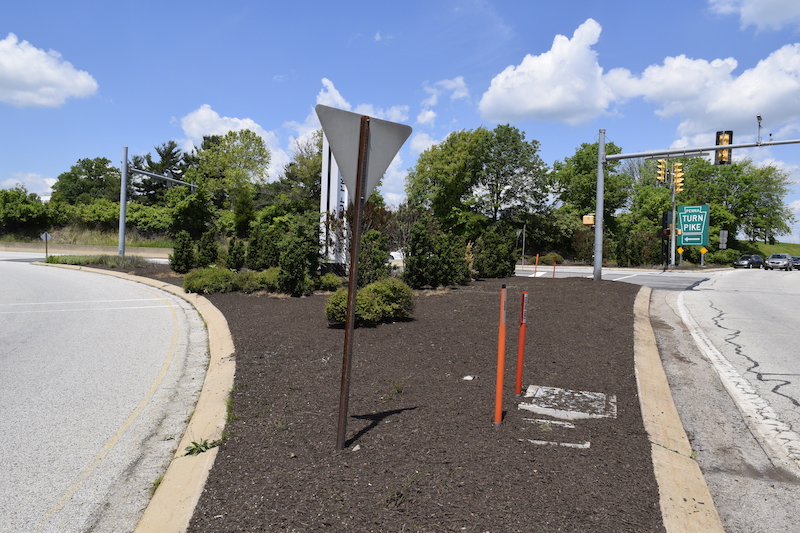 With the addition of these two medians, King of Prussia District is now responsible for planting and maintaining 29 roadway medians, shoulders, and the Demonstration Park since 2011. This adds up to 111,183 SF of public space! Not only have these planting beds provided vibrant landscaping for all to enjoy, the green medians have reduced noise pollution and stormwater runoff and improved air quality.
Another important median to be planted next week will be the new mid-block crossing installed with the First Avenue Road Diet in Moore Park KOP. This pedestrian island near Park Avenue will also feature Aronia and Abelia surrounded by low growing Salvia and Nepeta for wispy blooms. In addition to the environmental benefits, landscaped medians are a proven method for reducing vehicle speeds on busy roadways and creating safer transportation corridors that let motorists know they are in King of Prussia.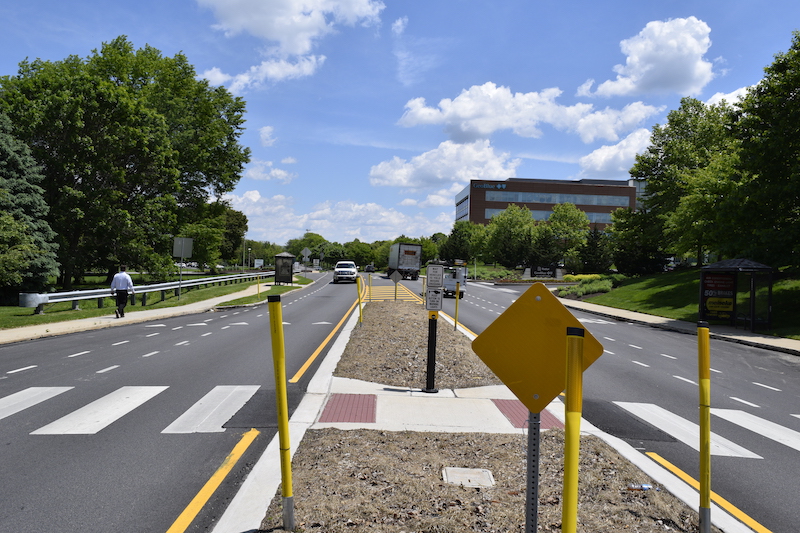 These permanent planted areas will improve our streets as public spaces, and weave a placemaking theme between the KOP gateways and important transportation corridors.