June 3, 2022
Gearing Up for Construction at First Avenue Linear Park
By Chris Basler, Director, Capital Projects & Planning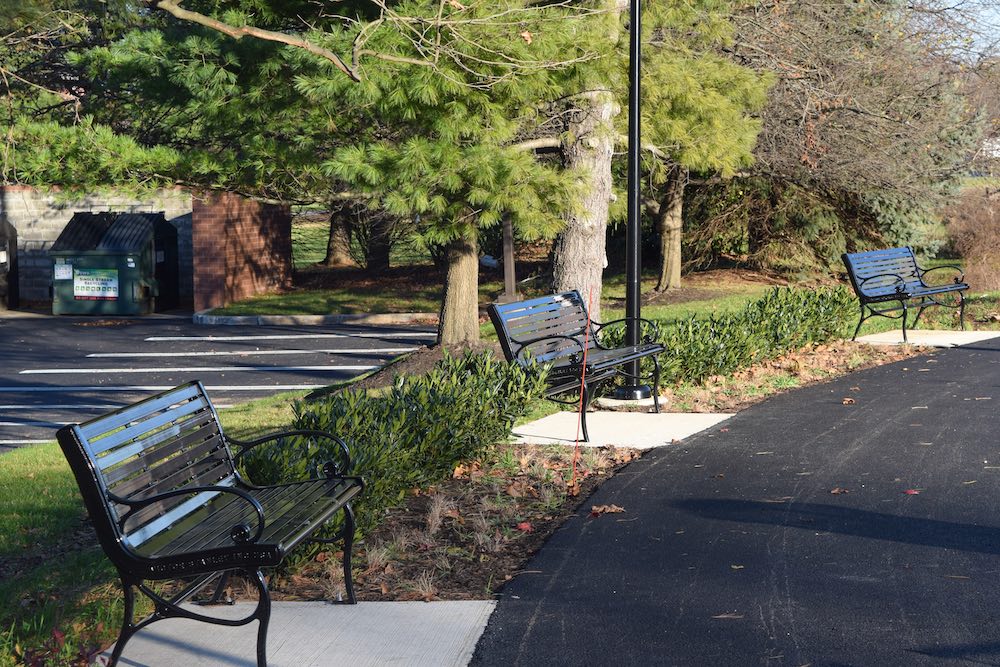 First Avenue Linear Park Phase Two will soon be underway.
Two construction firms submitted bids to construct the multimodal path on five parcels along First Avenue.  ROAD-CON, Inc. (West Chester, PA) submitted the winning bid at just over $1.8M. The construction firm has almost 30 years of experience and past projects that include roadway, trail and bridge construction for PennDOT, PA Turnpike Commission, PA Dept. of Conservation and Natural Resources and the Delaware River Port Authority.
Construction Inspection Services will be provided by engineering firm RK&K.
Upper Merion Township and King of Prussia District have been awarded grants from Governor Wolf's Office of Budget, PA Department of Community and Economic Development and Montgomery County for constructing Phase Two.
In addition to the 8-10ft-wide pathways, the project includes stormwater management improvements, installation of precast concrete boardwalk along Trout Creek, improved bus stop facilities, accessible curb ramps, trash receptacles and benches. These enhancements and amenities are open to the public and will improve pedestrian access and safety along First Avenue.
The Linear Park design was developed by Ground Reconsidered with engineering provided by Pennoni in King of Prussia. Maintenance agreements and public access easements were coordinated by legal firm Unruh Turn Burke & Frees.