December 3, 2021
2021: A Year in Review
By Shauna Sanchez, Digital Marketing Associate, King of Prussia District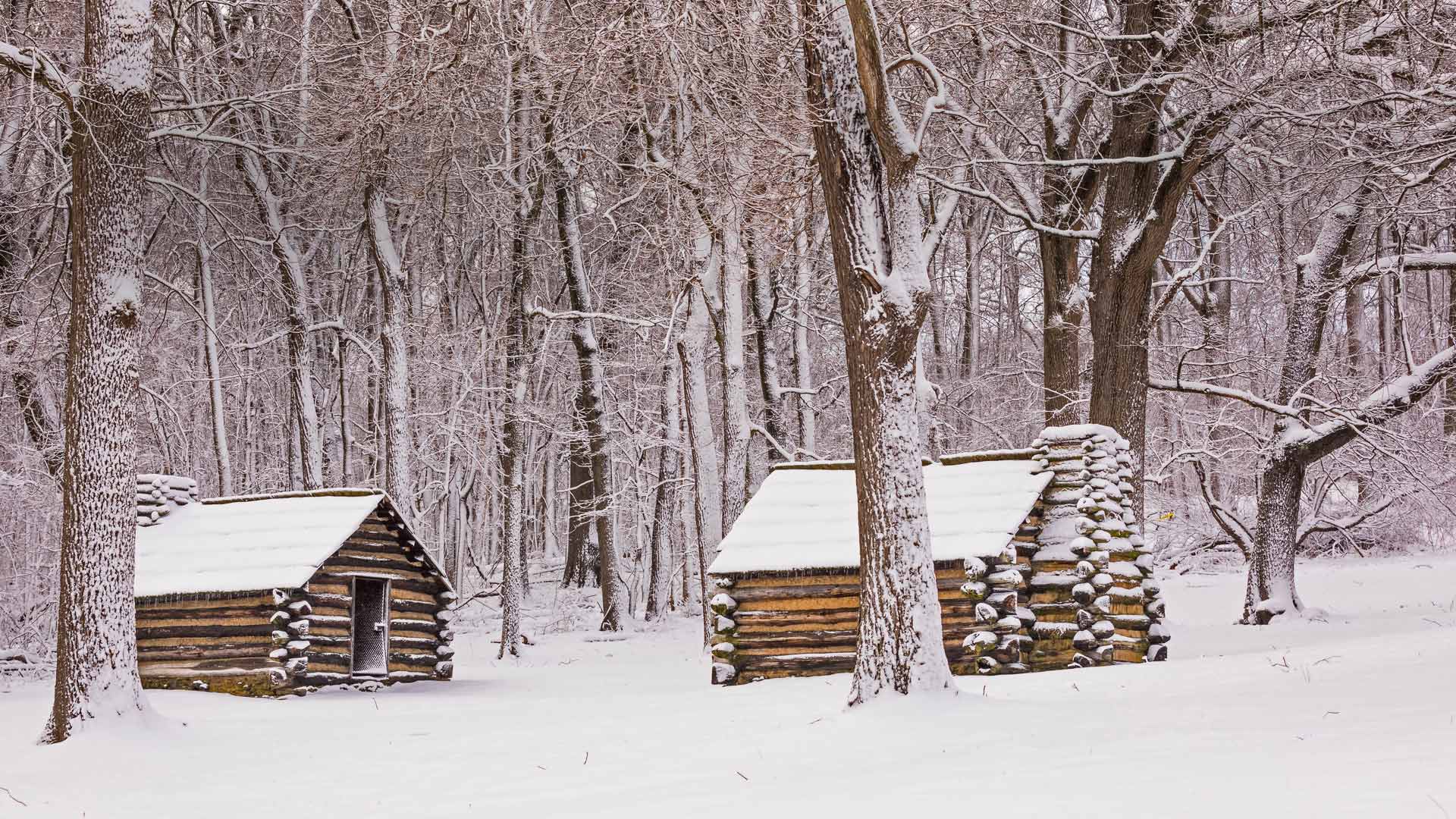 Coming out of 2020, the year that we are all still trying to forget, 2021 was another interesting year to navigate. Challenged with constantly changing protocols and longstanding impacts from the pandemic, KOP's business community continues to inspire us with its ingenuity, compassion and partnership.
Early on this year, much of our focus remained on recovery, helping the KOP business community as best as we could while keeping our own projects on track. Later, we were thrilled to bring back the first of our in-person events since 2019, adapted for the new era, of course. Within our Physical Improvements program, we implemented a new placemaking initiative and improved KOP's beauty through new landscaping projects. SEPTA's King of Prussia Rail project saw some forward momentum this year, deepening our commitment to our marketing and advocacy efforts in support of the transformative project. Finally, we looked for additional ways to help our neighbors in need, including doubling down on our Holiday Food Drive.
Below are a few of the programmatic highlights we are most proud of as we look back on the past year:
Marketing, Events & Community Engagement
In direct response to restrictions on indoor dining, we started the year with KOP Takeout Takeover, a social media campaign featuring content and giveaways from 16 restaurants.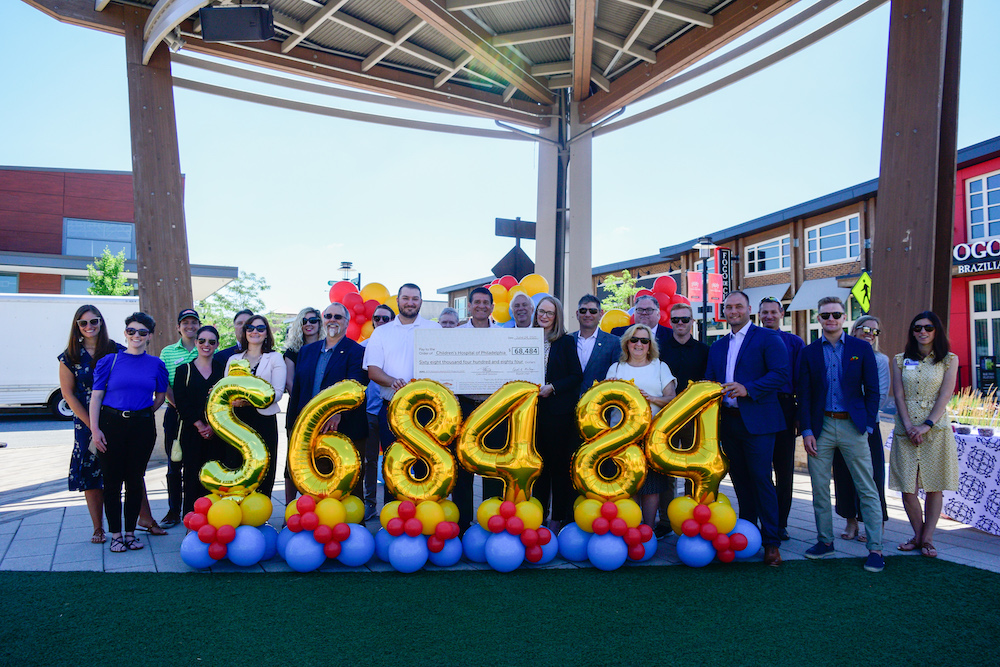 King of Prussia Restaurant Week and KOP Shops for CHOP were adapted for the times, expanding to 10 days excluding weekends (to allow restaurants to capture their usual full-price weekend crowds) and including takeout for the first time ever. To accommodate those still uncomfortable with dining indoors, we hosted Takeout Under the Tents, a beautifully landscaped outdoor dining space featuring igloos by reservation only (with a donation to CHOP), tents and live music. Through our efforts, we raised $68,484 for CHOP, bringing our grand total of $220,984 over 7 years. The event was covered by 14+ news outlets.
Responding to the labor shortage, we brought together 32 restaurants and hotels in KOP for a Hospitality Hiring Fair. The one-day event included bonuses for those hired on the spot and in the months thereafter, and was featured by 10 news outlets.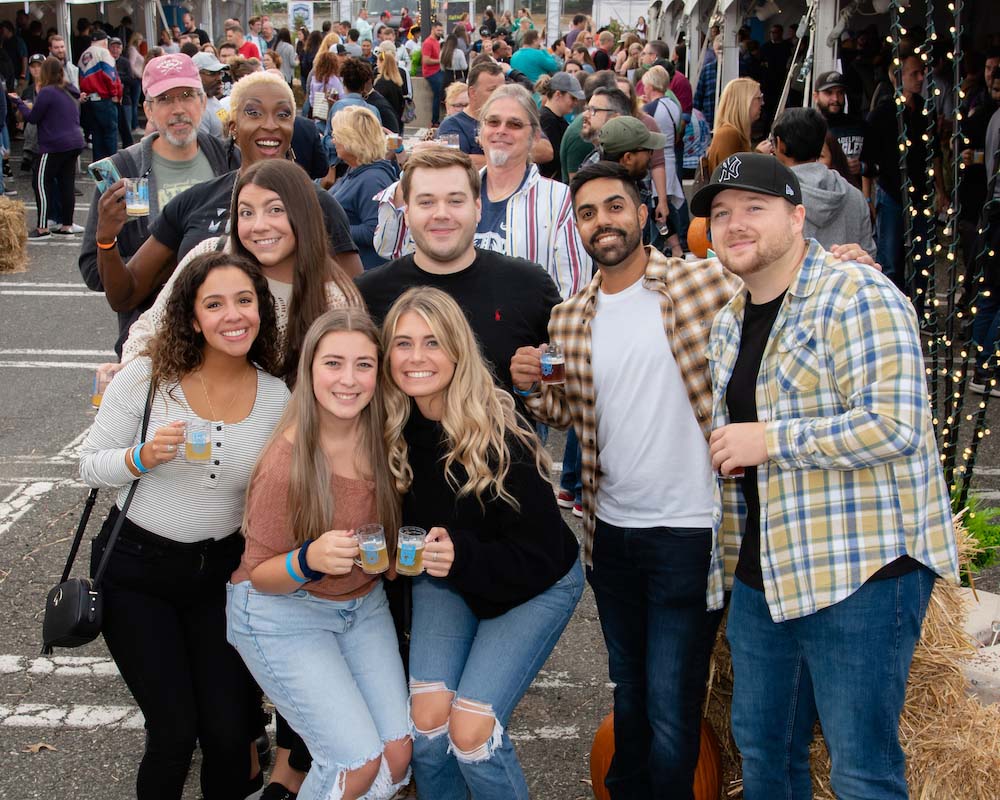 We celebrated the 10th anniversary of KOP Beerfest Royale with 2,900+ of our best friends. This year's events sold out weeks in advance and featured new photo ops, even more food trucks and an expanded footprint to allow more space for our guests.
Our Holiday Food Drive, produced with Conlin's Print, was our largest ever, with 26 donation boxes in 19 different locations. In all, we collected 3,500 lbs of food and $500 for the Upper Merion Community Cupboard.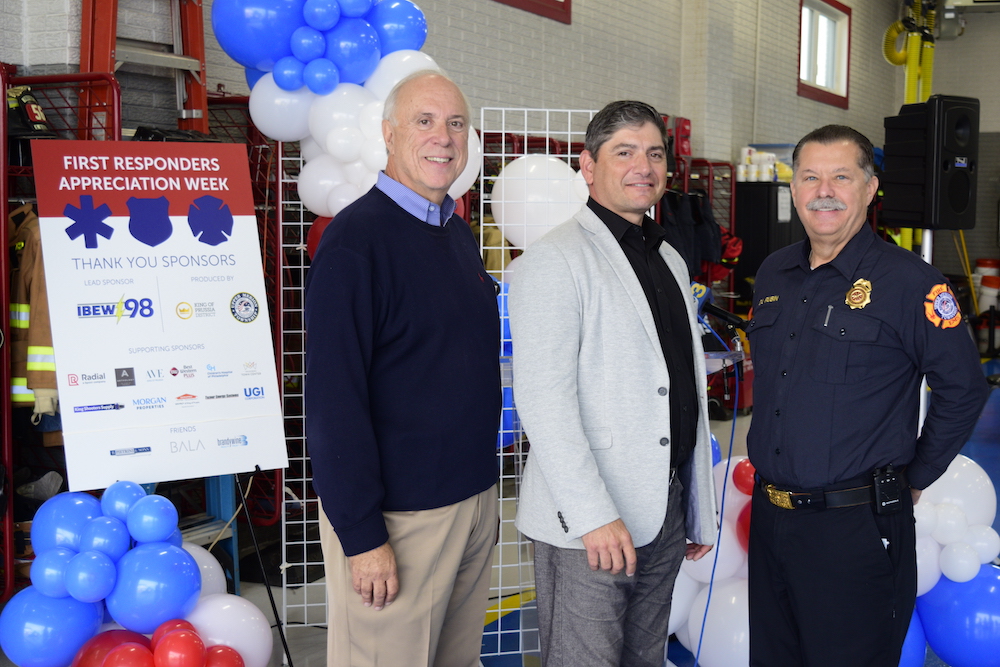 During First Responder Appreciation Week, we fed ~250 of UMT's police, fire and EMS staff and volunteers, and thanks to the generosity of our sponsors, donated $3,800 to the Upper Merion Area Community Cupboard and $3,000 to UMT's Fire Companies.
We debuted the KOP Insiders blog series with the goal of promoting KOP as a great place to do business through the stories of those who have businesses here. Nine profiles are live on the site now, with more to come!
Continuing our commitment to future business leaders, we donated $5,000 for scholarships and teacher grants within the Upper Merion Area School District.
Physical Improvements
We introduced the Placemaking Partner Initiative, a program providing matching funds, up to $10,000, to create placemaking projects, active spaces and sustainable transportation improvements open to the public on commercial properties.
Renaissance Park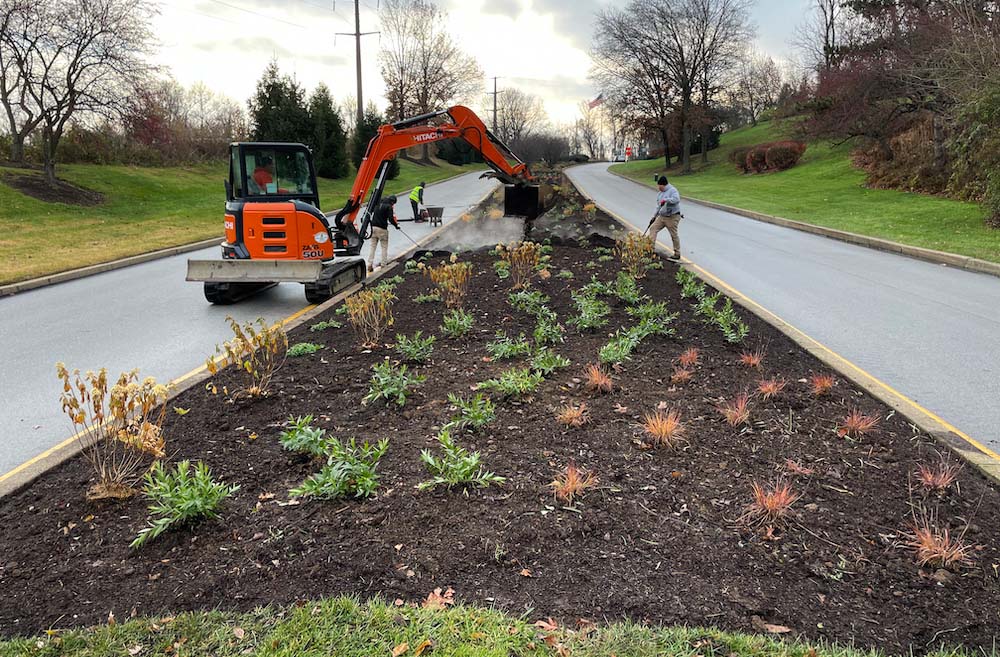 We hired KOP landscape architecture firm Stuart & Associates to create a landscape planting plan for Renaissance Boulevard and a pedestrian gateway plan to connect Crooked Lane and Renaissance Boulevard. Over 2,200 linear feet of medians were planted in November.
We worked with D2 Groups to create an Exterior Signage Master Plan for Renaissance Park that includes proposed locations for monument, directional, entrance, and exterior building signs. D2 Groups led Renaissance Park property owners in a sign design visioning workshop to inform proposed gateway and directional sign designs with construction expected in 2022.
We presented the new placemaking plan, Renaissance Park, GSK, and Discovery Labs Stakeholder Engagement: Ideas and Actions for the Future, to commercial property owners, public agencies and residents.
Moore Park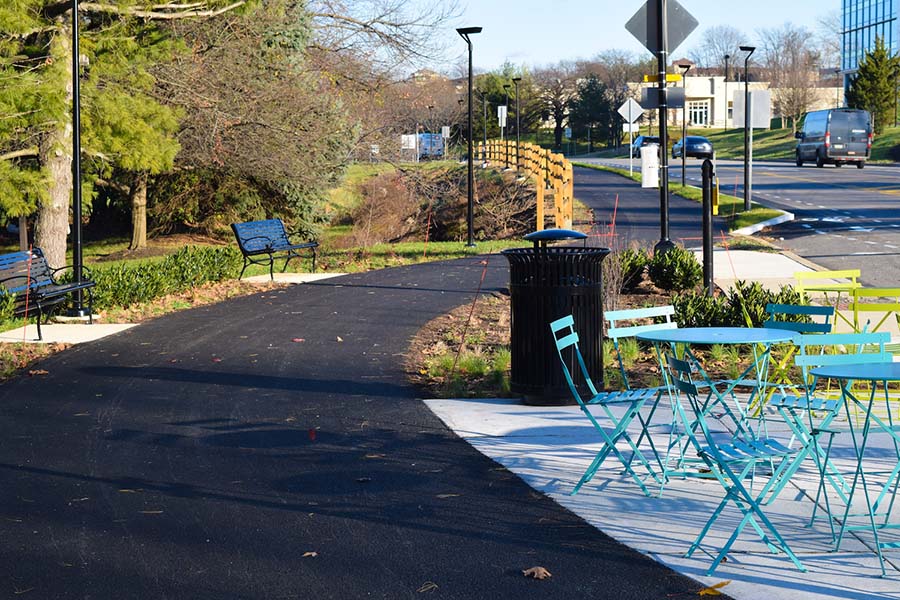 Completed first year of a maintenance agreement with 8 commercial property owners to maintain and renew the new First Avenue Linear Park. Special event programming for the public will be added to the agreement in 2022.
The First Avenue Linear Park Phase 2 construction project is advertised for bid this month. Construction is scheduled to begin spring 2022 and will add multimodal trails and amenities on 6 more commercial properties. When complete, the Linnear Park will connect North Gulph Road and Allendale Road with one continuous path along First Avenue.
Engineering started on First Avenue Linear Park Phase 3 to connect 6 additional commercial properties to the new multimodal trail.
We conducted a competitive RFP process with select design firms to produce advanced schematic designs showing multimodal trail, open space and streetscape amenities along Moore Road. The selected design team will complete a stakeholder engagement, produce conceptual designs and create cost estimates in 2022 for pedestrian improvements in the future.
Transportation
theconnector shuttle resumed limited service for commuters between Moore Park and Wayne Regional Rail Station. We provided first mile/last mile shuttle service 24/7 for Amazon employees traveling between designated parking lots, SEPTA Transportation Centers and the KOP DPH2 location from 2019 through September 2021.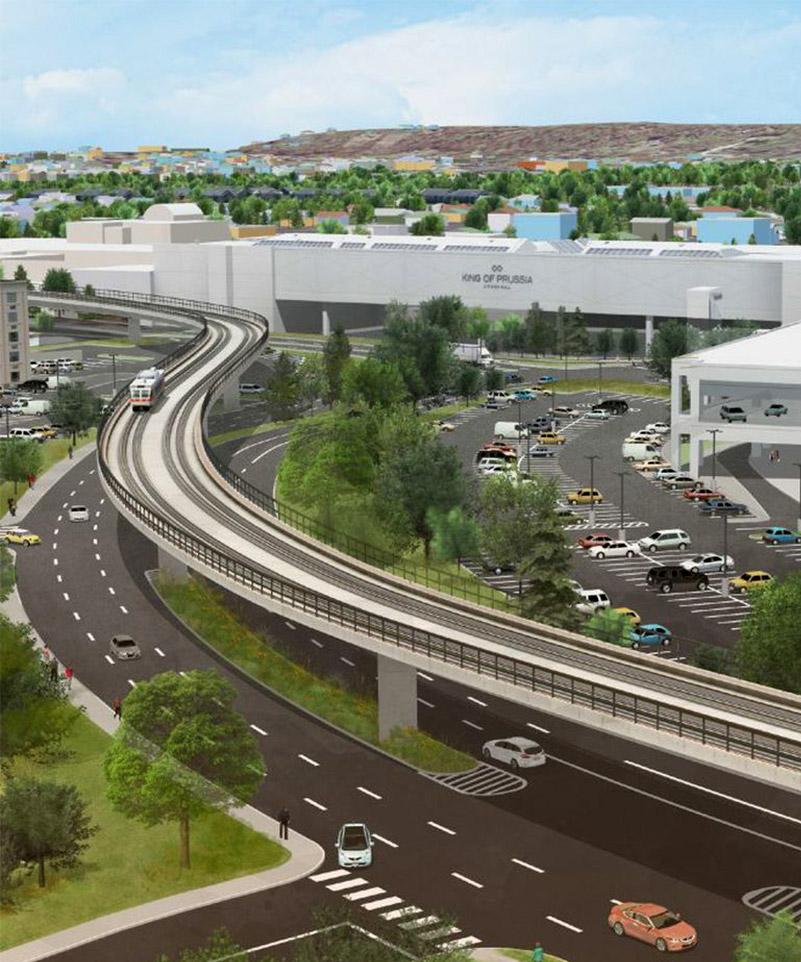 King of Prussia Rail was granted entry into the Project Development Phase under FTA's Capital Investment Grant (CIG) program. SEPTA secured $40M in funding to continue into 30% design, including a $50,000 contribution from King of Prussia District.