November 19, 2020
10th Annual Holiday Food Drive Brings in Truck Full of Donations
By Shauna Sanchez, Digital Marketing Associate, King of Prussia District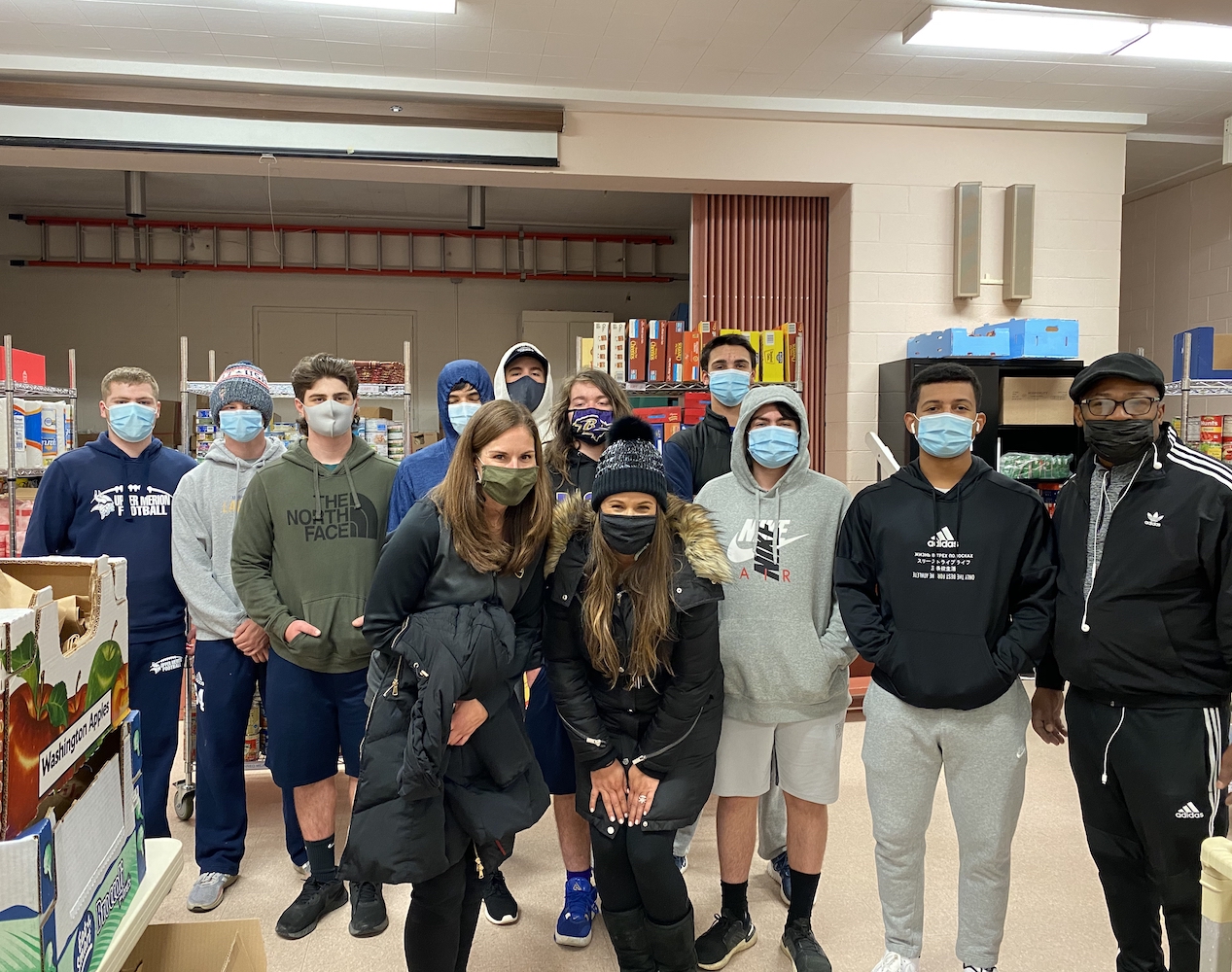 King of Prussia District is proud to announce that our 10th Annual Holiday Food Drive, produced this year in partnership with  Conlin's Print, was our most fruitful drive to date, thanks to overwhelming participation from our incredible business community. From October 19-November 16, 12 different businesses hosted custom printed donation boxes and encouraged their employees, customers and residents to join in supporting our local food pantry, the Upper Merion Area Community Cupboard (UMACC). UMACC aides anyone in the Upper Merion Area School District who is food insufficient. This important resource has been especially needed with the economic hardships caused by the COVID-19 pandemic.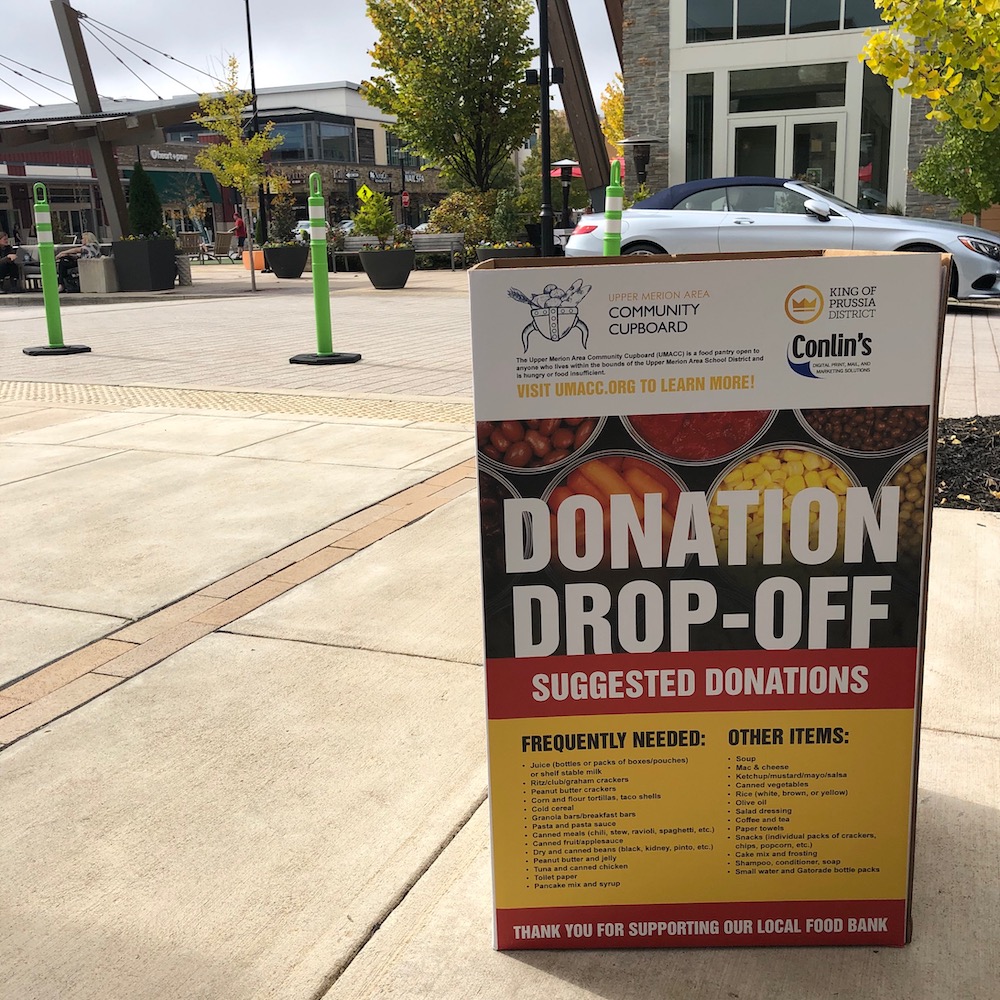 Drop-off locations included Conlin's Print, Sheraton Valley Forge Hotel, The Alloy King of Prussia, a Doubletree by Hilton, Omnia Town Center, Canvas Valley Forge, KOP Town Center Management Office, KOP Mall, Upper Merion Township Library and Workhorse Brewing.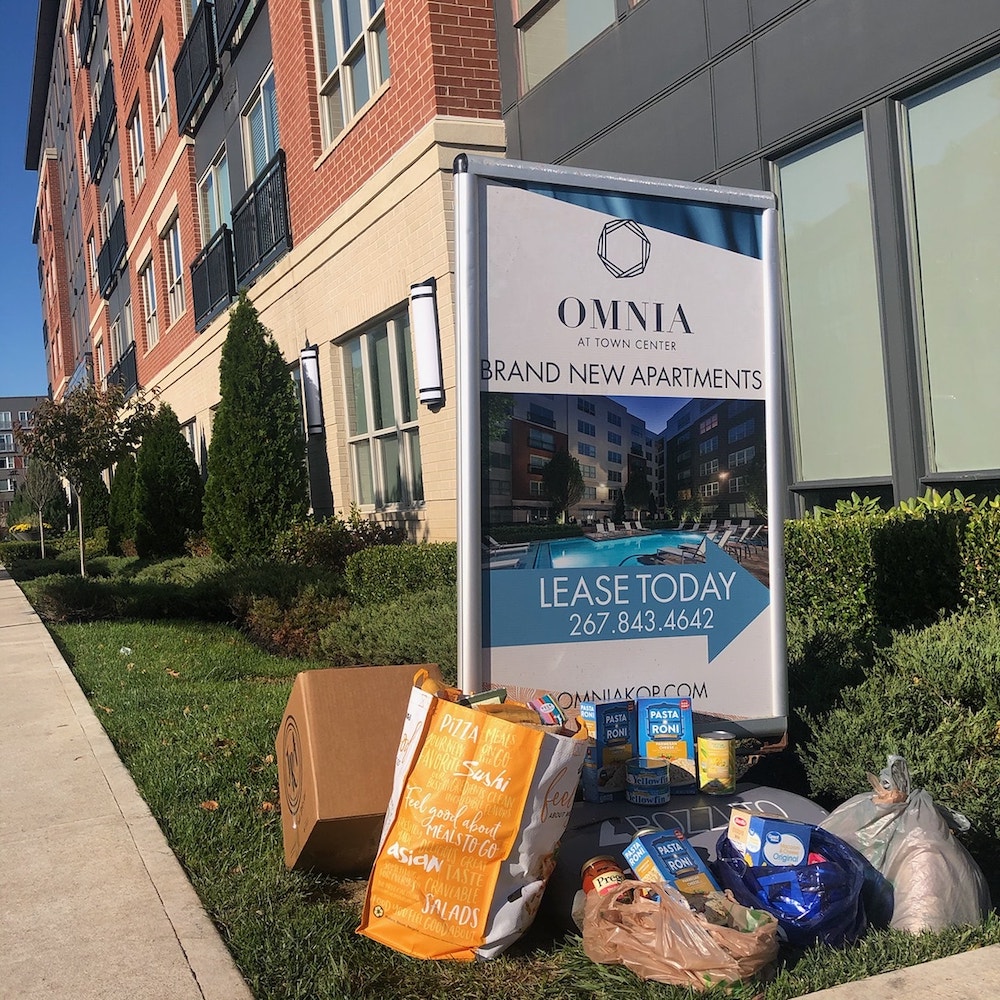 To close out our 10th Annual Holiday Food Drive with a bang, we held our first ever Stuff-A-Truck donation drive on Tuesday, November 17 from 9 AM to 4 PM in King of Prussia Town Center. Ryder in King of Prussia generously donated a 16-foot box truck for us to use for food donations, with the goal of filling the entire truck with food and goods to be delivered to UMACC at the end of the day.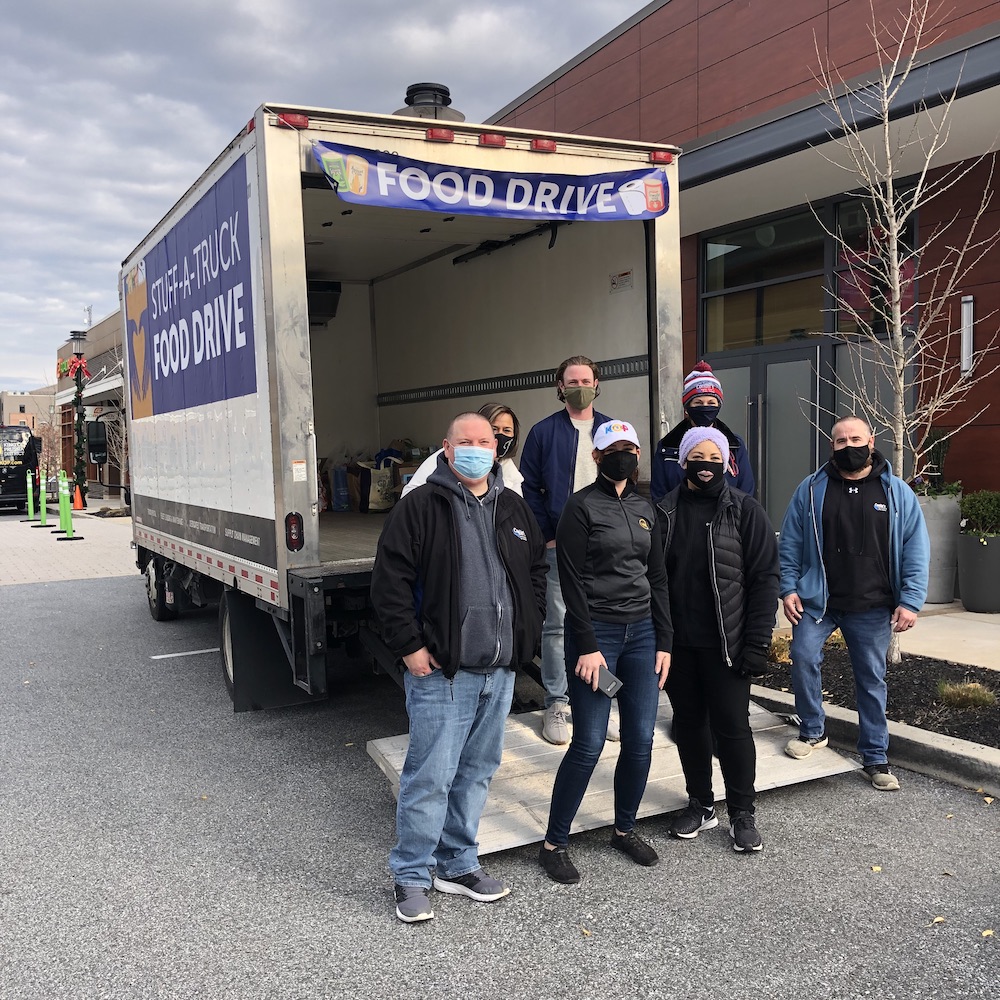 Despite the frigid temperatures, our volunteers came out in full force for this drive-up and drop-off event, where participants could bring food donations without leaving the comfort (and warmth!) of their cars. Even more incentive, Starbucks in KOP Town Center and Founding Farmers KOP donated hot coffee and warm, fresh donuts to give out to anyone who drove by with a donation.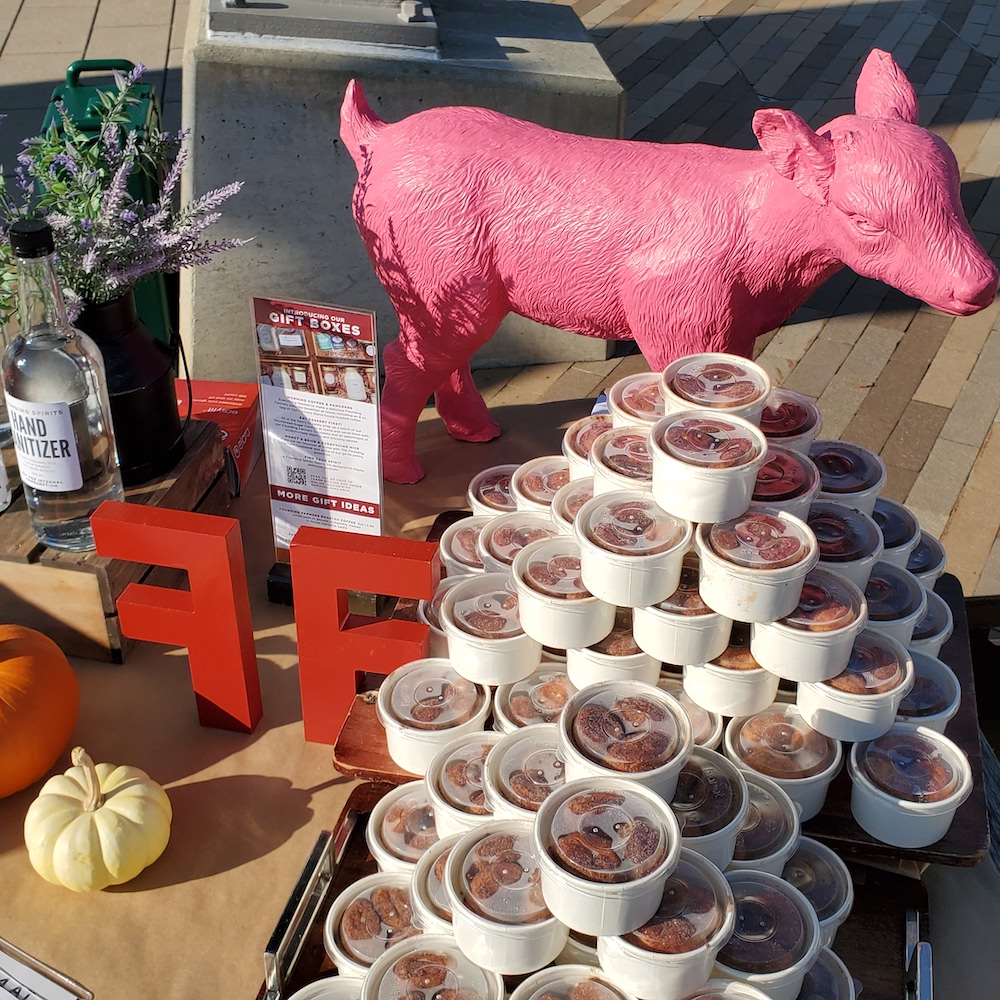 We welcomed volunteers from Brandywine Realty Trust, Arkema, CBRE, Sheraton Valley Forge Hotel and Conlin's Print, who all worked hard stuffing the truck throughout the day. At the end of the event, we successfully filled all 16-feet of the box truck with donations, and raised nearly $2,500 for UMACC. After a long day, we were so grateful to the Upper Merion Area High School football team, who met us at UMACC to unload the goods.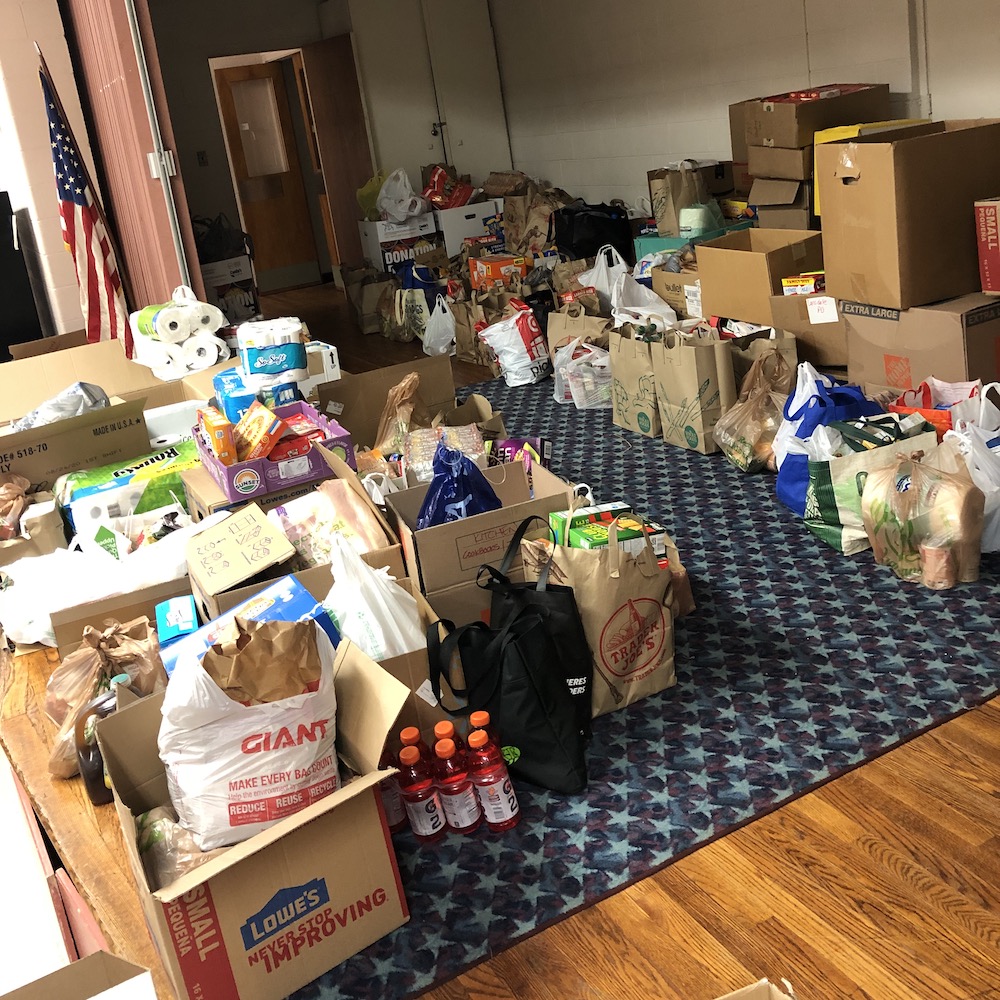 Thank you to everybody involved in making this charitable event a big success and contributing to those in need this holiday season! We are so grateful to be a part of such a compassionate and giving community.