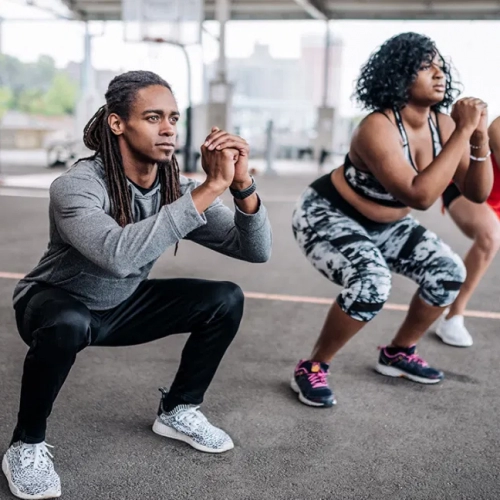 KOP District Event
Wellness Wednesday: Metabolic Conditioning with Dub Fitness
Jun 1, 2022
4:30 pm - 6:00 pm
2520 Renaissance
Re-invigorate your fitness goals with Wellness Wednesdays, a FREE, open to the public pop-up fitness series. This series takes place outdoors in various KOP corporate centers.
Join Dub Fitness for Metabolic Conditioning (MetCon), a type of training designed to consume maximum calories during your workout, and to create an oxygen deficit that forces your body to burn calories at an accelerated rate for hours afterwards. BYO mini-resistance band if you have one, or one can be provided for you.
Participants will receive a swag bag of goodies and and have an opportunity to chat with businesses from KOP's health and wellness community and sponsors of KOP Wellness Wednesdays.
Thank you to Presenting Sponsor Children's Hospital of Philadelphia's King of Prussia Campus; Platinum Sponsor Rothman Orthopaedics; and Silver Sponsors Brookdale Hospice, Einstein Healthcare Network King of Prussia, Lifestyle Changes by Dr. Darby and Main Line Health.