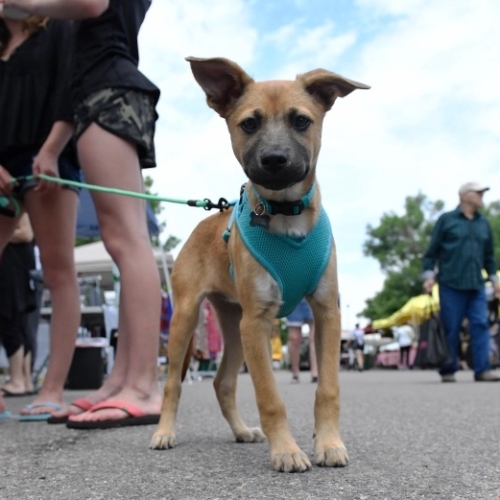 Upper Merion Farmers Market: Hot Diggity Dog Day
Aug 13, 2022
9:00 am - 1:00 pm
Upper Merion Township Building
Hot dog! Enjoy a very special annual Hot Diggity Dog Day on August 13th 9am-1pm. A whole day devoted to our special little furry friends! All dogs will receive a FREE treat! There'll be vendors, games, fun and more catered to your little one. And enter in our first ever "It's Tricky" competition. Keep reading to find out more info!
Info On "It's Tricky" Competition:
• The competition starts at 11AM.
• Competitors will need to retrieve an assigned number at the market info booth prior to start time.
• How well can your dog sit, shake, speak, spin, lay down? Do they have any special tricks up their sleeve?
Dogs who perform each of the tricks listed above in 5 seconds or less (per trick) will be that much closer to being crowned the "Goodest Boi".
• If your dog is one of the top performers of the listed tricks, come prepared to wow us with an additional trick to score your 1st place win!
• Awards will be given out to 1st, 2nd, and 3rd place winners.
Please note: Dogs will need to remain leashed at all times during the market AND competition.
Support local farmers, artisans, musicians, and other vendors at the Upper Merion Township Farmers Market! The regular spring/summer market is open Saturdays from 9:30 AM-12:30 PM, rain or shine, from mid-May through the Saturday before Thanksgiving.
The Winter Market runs every Saturday from November 28 through December 19, then every other Saturday from January 2 through April 24 from 10 AM-12 PM inside and outside of the lower level of the Township Building.