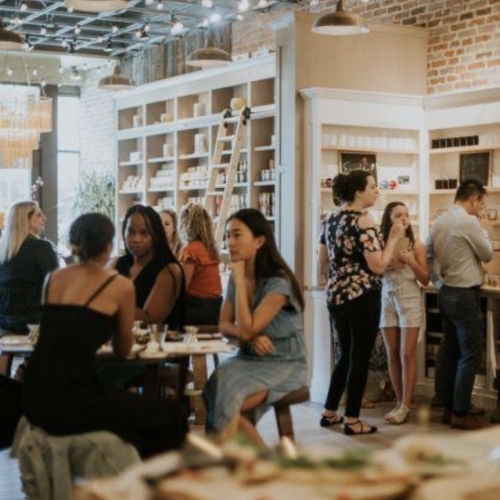 Philly Women's Collective Networking Night @ Cork & Candles
Mar 30, 2023
6:00 pm - 9:00 pm
255 Main Street, Suite 150
The Philly Women's Collective is a networking group for women local to the Philadelphia area. They aim to foster creativity and connection, and focus on helping the women in their group grow their networks, more effectively utilize their connections, and build a solid and supportive online and in-person community.
Philly Women's Collective is hosting an evening of networking and candle making at Cork & Candles. Members and Non-Members alike are encouraged to join for a fun evening of engaging conversation and quality time together.Don't know anyone else going?
Don't worry about it! We look forward to welcoming you, introducing you to others and building the foundation for friendships to form.
Lastly, follow @phillywomenscollective on Instagram to learn more about the community!